Benefits of Meditation
Search results
Have you ever thought that the food you eat may be the secret to deeper meditation? Here's a food guide designed exclusively to help meditators go deeper.  Have you ever had one of those days where you sit  to meditate  but you feel sleepy or are b ...

Be-friend meditation and make true friends effortlessly! Enjoying my day off on a lazy Saturday morning, I lay on the couch, surfing TV channels. On Animal Planet, something caught my attention and I paused. Two cute, little baby pandas lovingly cuddled ...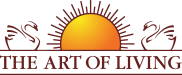 Founded in 1981 by Sri Sri Ravi Shankar,The Art of Living is an educational and humanitarian movement engaged in stress-management and service initiatives.
Read More