About Us
Search results
It is now possible to seek blessings from The Art of Living Blessers, online! Share your or your loved one's concerns to us in the form below and we will forward it to the Blessers. ...

srisri.jpg Art of Living Iphone sutra-icon.png Daily Sutra Nokia (Version 1) Nokia (Version 2) Android Blackberry aol-fb-icon.gif ArtofLiving's & Sri Sri's Facebook Updates   Nokia Android Blackberry satsang-logo.png Art Of Living Satsang An ...

Share wallpapers created by you with us on webteam.india@artofliving.org. Best Wallpaper will be published on this page! More Wall papers Download   Download   Download   Download   Download   Download   Download   Download   Download   Download More Wall ...

IBAN: CH79 0024 8248 4868 4301 Z SWIFT (BIC): UBSWCHZH80A ...

UBS Postfach CH-6002 Luzern ...

A series of short articles on world values. In this series of mini-articles, we take a look at some statistics about societies and see if we can understand the human meaning behind those trends and statistics. We'll also invite representatives of the coun ...

What is One World Family? It's a new social network, introduced by Art of Living, but open to all. Our aim is to provide an online space for everyone who would like to do good and feel good – our motto. As Sri Sri put it, "A community for those who want t ...

She once dreamed of pursuing a career as an interior designer. She became an Art of Living teacher and loves seeing people recognise the beauty within- an interior designer in the true sense! Born on the 6th of May, in Pindi, Pakistan, Shahnaz Minallah co ...

Vibrant, ambitious, class topper- Kamlesh Barwal, born in an affluent business family was also a mischievous girl. "My friends and I were so intolerably naughty that we would be given our class attendance so long as we stayed out of the professor's way." ...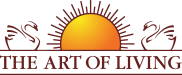 Founded in 1981 by Sri Sri Ravi Shankar,The Art of Living is an educational and humanitarian movement engaged in stress-management and service initiatives.
Read More