Wisdom
Search results
1 What are Desires? 2 Overcoming Desires     ...

Desires Desires make the mind go all over the place. Here are some wisdom videos on how to take care of the desires that arise in the mind and elevate them to bigger ones! Divinity Divinity has always been a wonder to humans. Here are some videos that tak ...

The purpose in life is to understand who we really are and fully blossom in love. As human beings, we go through several phases in this journey of life- childhood, education, youth, professional life, marriage, parenthood etc. Almost all cultures and trad ...

0 Open The Wisdom Encyclopedia! Sri Sri Ravi Shankar maybe in the North, South, East or West part of the world, but you are just a click away from His astounding tips on life! Sri Sri's discourses and a wide-range of knowledge from his journeys aroun ...

0 Proin eget tortor risus. Curabitur aliquet quam id dui posuere blandit. Sed porttitor lectus nibh. Vestibulum ante ipsum primis in faucibus orci luctus et ultrices posuere cubilia Curae; Donec velit neque, auctor sit amet aliquam vel, ullamcorper sit am ...

Below is a playlist of wisdom videos talks of Sri Sri Ravi Shankar. To watch the playlist videos, you need to click on the playlist icon in the youtube player.   Wisdom Talks Talks on Yoga & Meditation Recorded Webcasts--> ...

With humour and insight, Sri Sri Ravi Shankar has revived the profound knowledge from ancient sacred texts in the form of commentaries that make the wisdom easy to apply to daily modern life. Art of Living centres offer group study sessions based on viewi ...

Click on the topics below to read | Knowledge of the moment! A Anger Atheism Anxiety Ayurveda Austerity Aggression Abundance Attachments Appreciation G God Guru Grateful Generosity Guru Poornima Ganesha Festival M Maya Mind Mercy Misery Mistakes Memories ...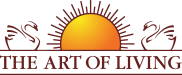 Founded in 1981 by Sri Sri Ravi Shankar,The Art of Living is an educational and humanitarian movement engaged in stress-management and service initiatives.
Read More