Question & Answers with Sri Sri Ravi Shankar

Q: Gurudev, Guruji many people don't donate eyes thinking that they will be born blind in next life. Can you clarify?
Sri Sri Ravi Shankar:
It is not true that if you donate eyes in this life, you will be born blind in next life.
Q: Gurudev, Kabirdas has said Nindak neare rakiya angan kuti shava,bin pani sabun bina nirmal kare suhayHow to identify a good critique?
Sri Sri Ravi Shankar:
How can a critique can be classified as good or bad? (laughter)Nindak neare rakiya angan kuti shava,bin pani sabun bina nirmal kare suhayThe great Indian saint Kabirdas has said that keep someone who criticizes you close by, that will keep your house, your mind clean - without soap and water. Like you need soap and water to keep your body clean, like that one who blames you, you should keep close by. If everybody around keeps praising you, they may not keep all the facts in front of you. Someone who is criticizing you, will show you your pitfalls. Welcome criticism, anybody who criticizes you, welcome that. Don't shy away from criticism. Isn't it a part of DSN? (an Art of Living program) You all have done DSN? You should be able to give constructive criticism and also take criticism. That is the strength. And there is no good critique or bad critique.Keep them nearby means that don't run away from critique, don't stop talking to them. You stop talking with someone who criticizes you. Yesterday if somebody criticizes you; you talk to them normally today. Don't shun them.
Q: Gurudev, I see lots of people around me and I do not know why they have come here. Even I am sitting here and I have no clue why I am here. Is it because of some hollowness within me?
Sri Sri Ravi Shankar:
This is more of a wonder then a question. I leave that wonder with you. Life should be full of wonders and it's good to wonder.
Every wonder is nothing but a question which is not looking for an answer. Life is a journey where you turn question in to wonder.
Q: Gurudev, Are you frustrated with what has been happening on Wall Street?
Sri Sri Ravi Shankar:
Wall Street has lost the trust of people, as have the government and the church. We need to bring spirituality, the type of spirituality that Mahatma Gandhi spoke about, into politics. We need to spiritualize politics, socialize business and secularize religion. Religious leaders need to worry more about people than their institutions. They should care for people more. At the same time politicians should think about the values that leaders like Martin Luther King, Mahatma Gandhi, Nelson Mandela and George Washington had. This country had Lincoln. He was a great visionary. There have been leaders who have given their whole lives in service to the people rather than out of a desire to achieve something. There is the Lincoln Memorial here, but it was not Lincoln who asked for it to be built. He stood for justice, equality and truth. That is real spirituality. I consider the founders of this nation and also the founders of India, South America and South Africa as people who had zeal. They were innately spiritual in their nature. This indicates how spirituality relates to politics. The backbone of business is trust. If lost, it cannot survive too long. So businesses should practice corporate social responsibility. We should care for one another. Otherwise, when we lose love for people, when we have no friends, we think money brings us happiness. It doesn't.
Q: Gurudev, Guruji whenever I think of you I become very emotional, tears begin to roll down and my heart starts melting. What to do? Is it good or bad?
Sri Sri Ravi Shankar:
Don't tag your emotions as good or bad. When your heart opens up tears come, it's natural. Let it be. It is said in scriptures that tears of love are so precious that even angels run to collect them. Even on heaven, there are no tears of love. The most wonderful thing on the planet, on earth is to have tears of love, tears of gratitude. That indicates that our life is glorious. That makes our life rich and fulfilled. Fulfillment in life is when you have tears of gratitude and that comes by luck. You can't manufacture tears of gratitude; you can't put glycerin and have tears of gratitude coming in. When you realize what all you have received in life, your heart opens up.
Q: Gurudev, If one rotten apple spoils others in the basket then how can we handful of people can make this world a healthy and safe place to live in? There are little more bad people than good ones in the world.
Sri Sri Ravi Shankar:
This is not the case in reality. There are more good people in the world than there are bad ones. There is more love in the world than hatred. There is more happiness than misery. But it seems the other way around. Don't blame the society. You have a responsibility and you carry on fulfilling that. Continue spreading satsang (company of truth). Same was done by Mahatama Gandhi. Before independence in India, people were so depressed thinking they would be enslaved forever. So what did Mahatama Gandhi do? He started to have satsangs across various places in the country. People got courage from that. Same way we need to spread that a wave of satsang and awareness, not that of hatred.
Q: Gurudev, Guruji what is guru tattva?
Sri Sri Ravi Shankar:
You asked this question because you want to know something. So this thirst to know is discipleship. The one who answers is the Guru. The source from which you get all the answers in life is the Guru Tattva. We need answers to feel complete. The knowledge makes you complete. The element that brings fullness in you is the Guru Tattva. In whose presence you don't feel any lack is Guru Tattva.

Q: Gurudev, Is memory a blessing or curse?
Sri Sri Ravi Shankar:
Forgetting bad things is a blessing. Forgetting good things can be a curse.
Q: Gurudev, Why is it that doing something wrong is easier than doing the right thing?
Sri Sri Ravi Shankar:
Is it? I thought to do a wrong deed, requires a lot of effort. See if you like something very much then all your energies go into that direction. Is it easy to slap someone? I don't think so, I find it very difficult. If you think it is very easy to call someone names then it would be because of an old habit. A lot of people cannot use bad words, even if they wish to.
We have to bring a transformation within ourselves and bring in human values in our life. Make an attempt for it. Even if you try and do a good action, its result will be good. Even if someone does a wrong action very easily, its result would be very bad.
Q: Gurudev, How do I break the cycle of feeling victimized whenever I go through difficulties?
Sri Sri Ravi Shankar:
You have already broken it the moment you realize the pattern. You realize it is your own mind's making and that it has happened over and over again. This realization will come in its own time. And when this happens, be happy and grateful. Imagine where you were five or ten years back. How have you changed? How much better it has become since then. Put your attention on this. The more we are grateful, the more grace we will have in our life.
The first step to fun is relaxation. What tires you is anxiety and ambition for tomorrow. The anger and hatred of yesterday are also clogging our mind. In the same way feverishness pulls down our enthusiasm. In deep relaxation, you will find everything funny.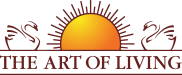 Founded in 1981 by Sri Sri Ravi Shankar,The Art of Living is an educational and humanitarian movement engaged in stress-management and service initiatives.
Read More