Question & Answers with Sri Sri Ravi Shankar

Q: Gurudev, Why to turn vegetarian to practice spirituality? Don't I need proteins to follow spirituality?

Sri Sri Ravi Shankar:
There is more than one reason for the same. There are different animal groups. Some are scavengers which eat dead animals. Some kill and eat fresh flesh. Some animals eat only vegetarian food. The most powerful land animal, elephant, is vegetarian. Horse, cow, Gorilla, Hippopotamus are all vegetarians.
So, you find this nature. Our system is made for vegetarian food. There are many logical and scientific explanations. People world over are turning to be vegetarian. You don't want to make your stomach a burial land? You can change your whole diet and you will find how intelligent and genius you turn out to be. Most scientists, especially the genius ones like Einstein were also vegetarian.
Find more in the next post..
Q: Gurudev, Is world peace possible?
Sri Sri Ravi Shankar:
World peace comes with individual peace. If individuals become peaceful, communities become peaceful. Then the leaders of the world will also become peaceful, and we can have world peace. When people have broad vision for the whole world, world peace is a possibility. We need to spiritualize the politics, socialize the business and secularize the religion.
Q: Gurudev, There is so many violence and natural disasters happening in the world. Why does God let this all happen? If God exists then why does all this happen?

Sri Sri Ravi Shankar:
You chop off some leaves and branches of plants. Don't you prune rose plant? Does it die by pruning? It grows up. Same way nature brings all this from a bigger picture.
It is not always ripe fruits that fall from a coconut tree. Sometimes even small coconut drops off. Baby fishes are also swollen by big fishes in an ocean. So, these natural calamities are all part of the nature. If we exploit nature too much, more natural calamities occur. We are putting dynamites in the Earth. We are blasting it every day. Imbalance gets created and so Earth starts shaking. Sustainable development is what is needed today. We need to care for the planet.
Nature moves with the law. God means a rule, a law. Everything goes by that. This planet Earth has to be protected and cared for.
One is natural calamity. Another is man-made calamity. Man-made calamities can always be avoided. People are not valuing human life for a little piece of gold. Human values need to be brought back into society.
Q: Gurudev, According to Vedanta we are all one. But we have different personalities and ideas. Can you explain?

Sri Sri Ravi Shankar:
Everything is made up of atoms. Like furniture is made of wood. The door, the bench, the table, the chair are all made of wood. Wood is in each of these things. But the roles are different. The door cannot be used as a chair, nor can a table be used as a door. Quantum Physics is based on the principle of Advaita (non duality).
Q: Gurudev, I have become aware of people who want to take control of our food and water supply, putting a great burden on it. What to do?
Sri Sri Ravi Shankar:
The 'Art of Living' is putting a lot of attention on this. In India some people wanted to produce genetically modified plants. This has been banned in France and other countries. The 'Art of Living' stood firmly together and opposed it, and the government had to stop it. You cannot do it alone, you have to stand against it as a mass movement, and bring justice to the human planet. The greed of a few people gets into their heads. We are not against scientific experiments, but without proper testing and making sure that it does not have any side effects, and producing it on a mass scale for commercial purpose is not acceptable. For example, genetically modified cotton yielded three times more crops in the first year, andalso good cropin the 2nd year. However, it completely wiped out the crop in the third year and many farmers committed suicide. The 'Art of Living' worked to give farmers hope and helped them see the value of their lives. The cattle ,which ate the genetically modified cotton, died, and the virus emitted by these crops attacked the trees. The whole area became a desert. The company earned huge profits. This is called economic violence. There are many forms of terrorism. Economic terrorism is that where greed of a few people make other people suffer, they make a mess of the economic system, and devastate so many families.
Q: Gurudev,
How can I safely detoxify my body?
Sri Sri Ravi Shankar:
Pranayama, proper diet, raw food, juice, vegetables, and relaxation.
Q: Gurudev, How do we increase willpower?


Sri Sri Ravi Shankar:
Meditation and breathing enhance the inner power. These practices get us in touch with ourselves. You know, willpower comes to you with three things.
First, when you love something then you follow through with it. The commitment is there.
Second, where there is some fear there is commitment. If someone says that if you don't follow this diet you have to have an operation, then you will follow.
Third is greed. If someone tells you, "You do this for a month then you will get a million dollars," I tell you, you will not miss a single day!
Either through greed or fear or love you follow your commitment. And I feel the last one is better than the other two.
Q: Gurudev, We are trying to reach to our seventh level of existence. Do we have to cross the all levels, or balance all to reach the self?
Sri Sri Ravi Shankar:
They all exist simultaneously.
Q: Gurudev, How can I motivate myself?
Sri Sri Ravi Shankar:
Only three things can motivate you or inspire you - love, fear, greed! But I don't agree with fear or greed, I believe in love!
Q: Gurudev, Please explain the meaning of Sat Chitananda.

Sri Sri Ravi Shankar:
Sat is "that exists." Chit is "that knows." Ananda is "bliss."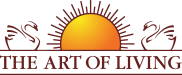 Founded in 1981 by Sri Sri Ravi Shankar,The Art of Living is an educational and humanitarian movement engaged in stress-management and service initiatives.
Read More