Question & Answers with Sri Sri Ravi Shankar

Q: Is there death to Atman?
Sri Sri Ravi Shankar:
When you turn off Television do you see waves or not? You don't see it but waves are still there. The same way life is always there. Jeeva atman is eternal. Whether seen or unseen, manifest or un-manifest is a different question.
Q: In difficult situations, sometimes it's hard to know if I am running away, or retreating strategically. How to resolve this conflict?
Sri Sri Ravi Shankar:
When you see your strength is less, you cannot face the fight, that's when you want to run away. So, when you see that, you have to bring more strength to yourself. You should take time. When you are clear about this; "OK, I should do more, I should meditate, I should strengthen myself, and at the right time I will strike, I will tackle the problem." That is one way.
Second one is prayer. Your worries dominate you if your emotions are dry. When you have pain, you have no worry. When you have worry, you are stuck in the head. There are no emotions. If you are in emotion, you laugh, cry, pray, and you get over it. Worry is wanting to win and having no strength to win. When you realize, "I don't have any strength and I can't do anything about it," then you pray. Prayer is with emotions, feelings.
Q: What is secret of selfless service which is devoid of personal conflict?
Sri Sri Ravi Shankar:
Just do service. Don't think too much, whether it is selfless or selfish. Never mind. Don't analyze too much. Let's keep it simple. If you enjoy doing service, it's good. If you don't enjoy, never mind because someone who is benefitting, is enjoying. It's better not to analyze too much. Where is the time to think? If there is an intention only, it will make you feel uncomfortable. Just think I am doing it with all my heart because it has to be done. Finished. That's it. And if you are enjoying then don't think, "Oh I shouldn't be enjoying" because whatever you try to push down, fight with, it simply comes up.
In my commentary on the 'Narad Bhakti sutras', I have said: 'Without any conflict, repose in the Self'. Now suppose there is some conflict, then don't try to get rid of it. Simply embrace it and you will find it disappears.
Q: I could not follow the instructions on the meditation CD.
Sri Sri Ravi Shankar:
Do not try to listen to me in meditation, whatever happens, let it happen. Do it like you listen to advice. Listen in one ear and let it come out from the other! It's enough if you simply sit.
Q: Guruji, are there a fixed number of souls or one soul in the whole universe?
Sri Sri Ravi Shankar:
Infinite souls. It's like asking are there fixed number of stars in the sky? There are infinite stars. Vedic shastra and Agma shastra says there are 224 earths, worlds like ours in this galaxy. There are many but mainly 224. These are the visions of saints who have gone deep in meditation and explored the universe.
Q: How to enhance receptivity?
Sri Sri Ravi Shankar:
If you are listening but the mind is still somewhere else then there is no receptivity.
When your mind is clogged with too many ambitions, it does not listen properly if the subject is not linked with your ambition. Even if it is related, it goes on a day dreaming trip. It listens to one sentence and it goes on a trip. For e.g. if someone has an ambition to become a Chief Minister and he is told that you have all possibility of becoming a chief minister the mind immediately goes on a day dreaming trip. So simply listen, just listen.
Also if your mind is stuck with so many thoughts then also the perception is low.
Another reason for alertness of the mind to reduce is vata de-arrangement or kapha imbalance.
When the mind is bombarded with sensory stimuli then also it is not receptive. Have you observed after watching a three-hour movie if someone tells you something you say, 'Tell me later on.'
To enhance receptivity what to do?
Silence, Pranayama, proper food, less ambitions in the mind will all help. If you like a topic/ subjects then you tend to be receptive towards it. Teenagers often face a difficult phase in life when they have to choose a subject - Math, Computer Engineering etc and if someone is good in all of these subjects then it creates even more trouble.
Q: Allopathy has no cure for cancer or tuberculosis. Can Ayurveda or Siddha cure them?
Sri Sri Ravi Shankar:
Most definitely. You know, the Siddha system is only available in Tamil Nadu. Ayurveda is available all over India.
Q: Why aren't you hitting the world just like that? Why so slow?
Sri Sri Ravi Shankar:
You all need a job too!
Then Sri Sri Ravi Shankar said: The pink sky on Sunday asks you to sing a song! You know which song? Jai Jai Radha Raman Hari Bhol!
Q: During
meditation
, the mind wanders to so many places. Once you said, "Let the mind go wherever it wants to". Does that mean me and my mind are two different entities? If yes, then what is the mind and who am I?
Sri Sri Ravi Shankar:
When you try to keep hold of your mind, it runs here and there. When you become aware of the wandering mind, then you realize you are bigger than the mind. When you find you are not this mind, not this body, not anything else, whatever remains is the Self. Knowing your Self, recognize the Supreme Self. Then you find you are everything. You are the mind, the thoughts, you are the whole world. But that happens at the second level. When you know your Self, you know the Divine. Sarvam Kalvidam Brahma – Everything is One Divinity. Knowing this, become established in this knowledge.
Q: While Ayurveda is considered to be an indigenous system of medicine then why did English (allopathic) medicine have permission by a government to take over Ayurvedic medicines? Also English (allopathic) medicine claims to have a faster recovery rate?
Sri Sri Ravi Shankar:
You know, statistics show contrary to this. Even in modern medicine, the probability factor of medicine not affecting is very high. Research says that the placebo effect with modern medicines is nearly 40 percent. 40 percent of the effect from medicines being administered can be brought about using a placebo. Modern medicines are being discovered every day and those which were used 10 – 12 years ago are being discarded. The problem is that these pharmaceutical companies have a lot of western interest. It is the economy which is ruling modern medicine rather than their effectiveness. I feel we should have a combined, holistic approach. Ayurveda has some very good qualities, allopathic medicines also have some very good aspects and also homeopathic. Holistic medicine is the best. It is wrong to completely discard modern medicine and it is equally wrong to discard natural cures, ayurveda. In case of emergency, allopathic does well and ayurveda has a unique way of attending to the root cause of disease. Not only symptoms but also healing without side effects. Today, much research has been done on this and many have experienced this. For instance: The probability of remission of piles by allopathic treatment is very high but in the case of Ayurveda it is less than one percent. These are the things one should adopt about Ayurveda. Ayurveda is, anyways, adopting modern methods of investigation. So, the best is to adopt the holistic approach. Our aim is not to benefit pharmaceutical companies but people.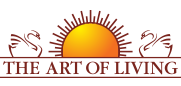 Founded in 1981 by Sri Sri Ravi Shankar,The Art of Living is an educational and humanitarian movement engaged in stress-management and service initiatives.
Read More