Question & Answers with Sri Sri Ravi Shankar

Q: Gurudev, I'm confused – should I take Ayurvedic medicines?
Sri Sri Ravi Shankar:
We definitely need to adopt certain things from Ayurveda. When there is a stomach disorder, lots of thoughts disturb us. When vatta or pitta in the body gets imbalanced, too many thoughts arise in mind. There is Triphala (an Ayurvedic tablet) which balances the three imbalances in body. It is good to take Triphala for one– two months. You can take one–two tablets or one spoon of Triphala churna before going to bed. It increases energy levels in the body. Vitamin C also provides you immunity. Sometimes allopathic doctors prescribe medicines for 15 – 20 days for stomach disorders and that adversely affects the liver and body. There is Devati which you can take. It is very effective in curing fever also. Ayurveda has this specialty of correcting disorders and diseases without any side effects. And hence we should adopt Ayurveda. All these are home remedies and one should keep this with oneself. And if at some time some disease prolongs then one should definitely consult doctor.

Q: Gurudev, Even after listening to knowledge, if attachment with a person arises and if it is not fulfilled will I have to take another birth?
Sri Sri Ravi Shankar:
The grip of attachment is released with kripa(grace), kaal(time) and seva(service). Assume that you already have grace and give priority to time and service. It is not that all your attachments and desires will be fulfilled. Whatever is needed and good for you will be given. That which is unimportant, an illusion of the mind be discarded - this should be your prayer.
Q: Gurudev, What is the rule to be reborn? Who maintains records of all human beings? Why don't we remember anything about our non-physical form?
Sri Sri Ravi Shankar:
It is not very difficult to know. You can do the eternity process and you could know.
Q: Gurudev, What role does karma play if everything is predetermined by God?
Sri Sri Ravi Shankar:
It is Karma that is being predicted. It is possible to change that as well. This is called 'upaya' (solution).
Astrologers say do upaya, but the best upaya is seva, and sadhana. Chant 'Ohm Namah Shivaya'. Do it all the time - it is like an armor, a shield.
Q: Gurudev, Why do thoughts come and where do they originate from? Why do the thoughts rule us?
Sri Sri Ravi Shankar:
Where do the thoughts come from? From the mind, or the body? Close your eyes and think about it. That itself becomes a meditation. Then you will reach the point or space within you from where all the thoughts come. And that is fantastic.
Q: Gurudev, I find it difficult to like my wife. How can I make myself love her to have a fulfilling life together?
Sri Sri Ravi Shankar:
I cannot speak on that because I have no experience. But I have a suggestion for you.
Tip for women: Never step on the ego of your man. You should always pump the ego of a man. You should not put him under pressure to prove his love for you. The whole world demands a man to prove himself. At home he should come and simply relax. At many times men cannot express their love the way women may wish. You should ask him why he loves you so much even if he doesn't, and then he will start loving you really. Don't put him under pressure to prove his love for you. This is very important.
For men: Never step on the emotions of your wife. She may complain to you about her family, but if you join her, she will spin around. It is a very delicate area. Be politically correct. Don't say a word about her family because it's very dear to her. Also don't stop her if she wants to go on pilgrimage, temple, meditation or a spiritual program. If she wants to go for shopping just give her your credit card. Then you will have peace at home.
Q: Gurudev, You said that violence ceases to exist around ones who are fully established in non – violence. Does that mean Lord Krishna was not fully established in violence for a huge war took place in his presence?
Sri Sri Ravi Shankar:
The secret behind this is existence of different circumstances. One is individual karma and one is collective karma. One is karma done for the sake of whole world. When sin and injustice reached its peak, He had to take a step. It is like different dosage of medicine is given under different circumstances. For a minor headache, the dose is different. And it is different for a severe headache.
Gahana karmo gati – The movement of karma is very deep and not easily comprehensible.
Q: Gurudev, I feel very uncomfortable in the presence of some people even if they are total strangers. Why does this happen?
Sri Sri Ravi Shankar:
Take it as an exercise. Meditate. Go deep into yourself. You will find this discomfort goes away. You give it too much importance. If you realize you are bigger, the vibrations will change. When you change they will also change.
Q: Gurudev, How can I get more happiness and joy from everywhere?

Sri Sri Ravi Shankar:
This race of more and more is killing us. More and more and more – How can I get more? Relax my dear. We don't even have enough time to enjoy what we have. We should think how can I be more useful to the society, how can I serve more? One who is always thinking of getting something is like a beggar. Everything comes to the one who thinks how she/he can contribute more to the society. There won't be any lack for such a person.
Q: Gurudev, Spiritual path involves many sacrifices of material things and worldly pleasures, all which seem to take away the joy from life. Is it so?
Sri Sri Ravi Shankar:
No, in fact it gives you the joy.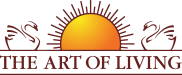 Founded in 1981 by Sri Sri Ravi Shankar,The Art of Living is an educational and humanitarian movement engaged in stress-management and service initiatives.
Read More