Question & Answers with Sri Sri Ravi Shankar

Q: Gurudev, I don't understand why we are here, why are we here for such a short time? Why do we have to grow old and weak? How do I stop wanting and needing others' approval and love?
Sri Sri Ravi Shankar:
This is a good question - why am I here, what do I do? Keep asking. When you keep asking these questions, either you go crazy or you become wise. I wish you become the latter, become much wiser, ok? Don't tell me crazy people are very wise. It's the other way round - wise people are sometime crazy too.
Q: Gurudev, I just want to thank you for all the blessings. Why is that every time I see you I cry?
Sri Sri Ravi Shankar:
Oh my god, you are taking away my reputation! Every time people see me they smile. Yet tears of love and gratitude are also very precious. When the heart opens it brings tears to the eyes.
Q: Gurudev, Guruji what is one such thing that is beyond Asakti (attachment) and Anasakti (detachment)?
Sri Sri Ravi Shankar:
Me! (Huge laughter)
Q: Gurudev, Which has a higher place – Devotion for the country or for the religion?
Sri Sri Ravi Shankar:
Why to prioritize out of these two? You tell me which has higher value out of seeing and listening. Both have their own place and both go simultaneously.
Q: Gurudev, how to deal with the failures?
Sri Sri Ravi Shankar:
Knowing that it is the step to success in the future.
Q: Gurudev, What is sin and virtue?
Sri Sri Ravi Shankar:
Sin is that which inflicts pain on yourself and also on others. Virtuous action is that which brings peace and happiness to you and also to others.
Q: Gurudev, Are you frustrated with what has been happening on Wall Street?
Sri Sri Ravi Shankar:
Wall Street has lost the trust of people, as have the government and the church. We need to bring spirituality, the type of spirituality that Mahatma Gandhi spoke about, into politics. We need to spiritualize politics, socialize business and secularize religion. Religious leaders need to worry more about people than their institutions. They should care for people more. At the same time politicians should think about the values that leaders like Martin Luther King, Mahatma Gandhi, Nelson Mandela and George Washington had. This country had Lincoln. He was a great visionary. There have been leaders who have given their whole lives in service to the people rather than out of a desire to achieve something. There is the Lincoln Memorial here, but it was not Lincoln who asked for it to be built. He stood for justice, equality and truth. That is real spirituality. I consider the founders of this nation and also the founders of India, South America and South Africa as people who had zeal. They were innately spiritual in their nature. This indicates how spirituality relates to politics. The backbone of business is trust. If lost, it cannot survive too long. So businesses should practice corporate social responsibility. We should care for one another. Otherwise, when we lose love for people, when we have no friends, we think money brings us happiness. It doesn't.
Q: Gurudev, How to overcome low self-esteem?
Sri Sri Ravi Shankar:
Go and work in villages and slums, you will get your self-esteem back. Go and work for a week, ten days or even on a weekend. Teach some lessons to the children there and see how your self-esteem will come up.

Q: Gurudev, How do we stop blaming ourselves for failures?
Sri Sri Ravi Shankar:
First of all, don't pay any attention at all to the mind. If we pay attention, that's it. Instead, pranayama, meditation and yoga are very good solutions.
Q: Gurudev, please talk on the story of Ajmila in Srimad Bhagwad.
Sri Sri Ravi Shankar:
In Srimad Bhagwad there is a story of king Ajamila. He had many vices. When he was on his death bed he called his son's name – Narayan. And when he uttered God's name, he got liberated. This story is there to build trust in people that however their past has been, there is no need to waste time in tension and guilt about the past. Even at the last moment if you chant Narayana's (Lord's) name, you have a chance to be liberated. This does not at all mean that you do whatever you want in life and at the last moment chant Narayana's name. It doesn't give you the license to indulge in vices. It only indicates that you don't have to be guilty of your past and go on repenting the past. The past is gone. At least now be devoted and connected to the Divine.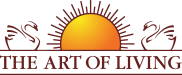 Founded in 1981 by Sri Sri Ravi Shankar,The Art of Living is an educational and humanitarian movement engaged in stress-management and service initiatives.
Read More