Question & Answers with Sri Sri Ravi Shankar

Q: Gurudev, Do you know about vipasana meditation? What do you think about it? Is it compatible with sudrashan kriya?
Sri Sri Ravi Shankar:
Yes, it is compatible. Vipasana is observing the sensation in the body - pleasant or unpleasant. That is good. But it takes a longer time to feel that sensation. You will find much easy with Sudarshan Kriya. Whatever meditation technique you are doing, you can go deep into it with Sudarshan Kriya.
Q: Gurudev, We read in some mythological stories that the yogis curse. Why do the yogis curse? On one hand they ask everybody to be happy, do meditation etc. then why curse?
Sri Sri Ravi Shankar:
When a yogi curses, even it helps one in some way. The anger of a learned one is also useful, and the love of an ignorant is harmful. For example, in a village when the children cry and say they don't want to go to school, the mothers ignorantly tells them, instead of sending the child to school , to stay back and play at home, or take the herd to jungle. This may be harmful for the children in the long run. Likewise a yogi's anger may be inspirational and may do good to others.
Q: Gurudev, What does it take to accomplish ones destiny?
Sri Sri Ravi Shankar:
Faith, faith that you can accomplish your destiny.
Q: Gurudev, I lose my temper easily while doing day to day activities, especially if somebody talks bad. What should I do?


Sri Sri Ravi Shankar:
Keep your mind calm. But if somebody talks bad, be alert. Reply if needed, but without disturbing your mind. Service, Satsang and sadhana help you keep your mind cool and calm. And know that – Satyamev jayate (Truth always wins). You should not be bothered about events. Keep your mind cool, and continue with this policy.
Q: Gurudev, When God is everything then who does wrong actions? Why it is that someone is a saint and someone a thief?
Sri Sri Ravi Shankar:
The way you act, God awards the fruit of the action accordingly. If you steal, God will come to you as a policeman. Your actions, good or bad, decide your experience of joy and sorrow. Joy and sorrow are the outcomes of your discretion; it depends on your discretion in performing actions. It is ok if you drink one glass of milk. But what happens if you drink three kilos of milk? Without the use of discretion, nectar can turn to be poison.
Q: Gurudev, Your naughtiness makes everyone dance. The whole world is going crazy. Tell us something about this naughtiness of yours?
Sri Sri Ravi Shankar:
Naughtiness is not to be talked about, it is to be done! Everyone has child-like qualities in them. Not childish but Child-like. When one is a yogi, this happens automatically. There is naturalness in life. Everyone seems to be one's own. This happens naturally. Ego, any kind of self identity that one has, gets dissolved.
Q: Gurudev, I am an 'Art of Living' teacher. How do I feel I have done enough service? I always feel I could do more for society?
Sri Sri Ravi Shankar:
Parents never feel that they have given enough to their child, esp. to the girl child. The nature of love is like that. Whatever you do in love, you feel you have not done enough. Know that there is something lacking if you feel you have done enough. It is manifestation of love which makes you feel that you can do more. Love is continuous and it never ends.
Q: Gurudev, In a world full of jealousy and hatred, how do I go on a path of humbleness and serenity?
Sri Sri Ravi Shankar:
Don't label the world. Some people are this way, but don't pay too much attention to them. Just move on. Let them get cooked in their jealousy. It is alright. That which you put attention on, will grow. Manifestation follows intention and attention.
In the 55 years of my life I have never said a bad thing about anyone. It is my nature. At the most I would have said stupid. I never said or wished bad. If your intention is clear, I tell you, you will move on. If someone is jealous, what do you do? Just move on. Your attention should be on something higher, on the blossoming.
Q: Gurudev, What is the difference between Lord Shankar and Lord Krishna? Some worship Shiva while others worship Krishna?
Sri Sri Ravi Shankar:
There are different forms and names, but they all are same.
Q: Gurudev, Guruji, I was doing service today and I must admit that I did service only to draw your attention.
Sri Sri Ravi Shankar:
Never mind! You know, don't feel guilty that you did service to get attention. At least you did service! And as you will move on, you will improve. Many times people also ask questions just to draw attention, I know that! But don't make the habit to have just attention, do both.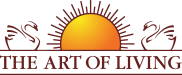 Founded in 1981 by Sri Sri Ravi Shankar,The Art of Living is an educational and humanitarian movement engaged in stress-management and service initiatives.
Read More