Question & Answers with Sri Sri Ravi Shankar

Q: Gurudev, What is the difference between religion and spirituality?

Sri Sri Ravi Shankar:
Spirituality joins everything. Different beliefs are there like somebody may be Vaishnav, somebody may be Hindu, somebody may be Christian, but spirituality is experience. I often say, religion is like a banana peel and spirituality is the fruit inside.
Q: Gurudev, Dearest guruji, sometimes I feel that I have not got over a death in my immediate family , and it prevents me from moving forward in my own relationships, and starting my own family. I'd want to move on but sometimes I feel I'm my own worst enemy. Please help me guruji. I am waiting patiently for you to read, and answer my question.

Sri Sri Ravi Shankar:
You meditate, you do bhajan. These vibrations reach them also. You be peaceful and peaceful vibrations from you go across to the other side. That is why spirituality is called 'Sadhana' in Sanskrit, which means the real wealth, the real currency that can go even here and there (laughs). The other dollar currency cannot be used on the other side. That's why we say when you do satsang, sing and meditate, these positive vibrations reach them. And then, these emotions when they come up just observe them, watch them. They will come, evaporate and disappear. Don't make a big issue about it. Move on.
Q: Gurudev, What does it take to accomplish ones destiny?
Sri Sri Ravi Shankar:
Faith, faith that you can accomplish your destiny.
Q: Gurudev, Why to turn vegetarian to practice spirituality? Don't I need proteins to follow spirituality?

Sri Sri Ravi Shankar:
There is more than one reason for the same. There are different animal groups. Some are scavengers which eat dead animals. Some kill and eat fresh flesh. Some animals eat only vegetarian food. The most powerful land animal, elephant, is vegetarian. Horse, cow, Gorilla, Hippopotamus are all vegetarians.
So, you find this nature. Our system is made for vegetarian food. There are many logical and scientific explanations. People world over are turning to be vegetarian. You don't want to make your stomach a burial land? You can change your whole diet and you will find how intelligent and genius you turn out to be. Most scientists, especially the genius ones like Einstein were also vegetarian.
Find more in the next post..
Q: Gurudev, Guruji, I feel like doing a lot of work but that falls outside my boundaries. Do I have to think and dream about it?
Sri Sri Ravi Shankar:
Yes, you must have a dream for it.
Q: Gurudev, I get confused sometimes, and cannot make out what to do and what not to do. Like while studying, I get lost and don't remember to study anything –what to do in such situations?
Sri Sri Ravi Shankar:
Keeping yourself engaged in Sadhna (Practices), Satsang and Service gives you focus in life. Are you all getting that focus?
Next part of the conversation in the next post..
Q: Gurudev, Is violent action ever appropriate?
Sri Sri Ravi Shankar:
A conscious action taken to curb violence may appear to be violent itself. In fact it is not. However, I am not for capital punishment. I feel there is a chance to bring reformation in every body. Have compassion for the ones who do hurtful things and have no remorse. Have compassion for their lack of education and recognize that there is a victim inside the culprit.
Q: Gurudev, Is spirituality really related to science?
Sri Sri Ravi Shankar:
Yes, Spirituality is saying 'who am I?' and science is saying 'What is this?' Objective analysis is science and subjective understanding is spirituality. And they go hand in hand. In the East they were never in conflict with each other.
It is said in Bhagvat geeta -Gyan Vigyana triptatma which means you should satisfy yourself through both subjective and scientific knowledge. You will find fulfillment only when both science and spirituality go together.

Q: Gurudev, I have just completed the Basic course, and have heard a lot about the Advance course. Can you please talk about the essence of the Advance course?

Sri Sri Ravi Shankar:
All the sleeping powers of the mind wake up. The body is strengthened; the mind is healed and strengthened, intellect sharpens, joy dwells up. So, only benefits are there.
Q: Gurudev, What is the mind capable of during sleep? Is it possible to transcend all states of consciousness?
Sri Sri Ravi Shankar:
Yes. In the waking state, you get the best rest and nourishment through knowledge. Dreaming state is deep rest. Sleep is even deeper rest. The fourth state is the meditative state.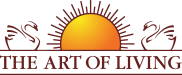 Founded in 1981 by Sri Sri Ravi Shankar,The Art of Living is an educational and humanitarian movement engaged in stress-management and service initiatives.
Read More