Question & Answers with Sri Sri Ravi Shankar

Q: Gurudev, Guruji, it is said that God is in all. Then how are the avatars different?
Sri Sri Ravi Shankar:
Avatar means one who has come down. Those who want nothing, they come for the wellbeing of all. They haven't come for themselves - either to enjoy or burn karmas. They have come for jankalyan (welfare of all).
Q: Gurudev, How do I drop the desire of alcohol and cigarette?
Sri Sri Ravi Shankar:
There are three things that you can do to drop such a desire for alcohol or cigarette.
Do your spiritual practices daily. It will take you out of such desires.
Think that intake of alcohol or cigarette smoking will diminish your good luck. If you take like that, then something unlucky or unfortunate may happen.
Suppose someone offers you a crore ($10 million), if you stop alcohol or cigarettes for a month. Will you still do it? Each time you get a desire to do that, you will think that you will lose the 1 crore.
So, you will control yourself because of greed or fear. To come out of a bad habit, fear and greed are divya aushadi, best or even magical remedies! After that, Sri Sri Ravi Shankar led the audience through a meditation.
Q: Gurudev, How do we experience fullness?
Sri Sri Ravi Shankar:
What is it that you lack? Recognize this first. Because of this lack you feel sad. When you feel sad and helpless, then you pray. Offer your limitations, instead of only offering money in places of worship. The Divine is ready to accept all your weaknesses or limitations.
That Divinity which is complete, resides in you. The Divine is eternal, omniscient and omnipotent. Knowing that you are a part on that Divinity, how can you feel limited or incomplete?
Know that you are complete with the help of knowledge, devotion and rightful actions.
Even if you do not know, have faith that you are complete. You do not have to achieve it.
There is air around us. We have to know it or believe it. But we don't have to achieve it because it is already there! Similarly, without the Divine, we do not exist.
How is the Divine? What does He do? These are meaningless questions.
The Divine is there. The Divine is my very own. I am a part of the Divine. Know this.
It is easier to start with the feeling that the Divine is your very own and in time you will know that you are part of the Divine.
Q: Gurudev, What are the points to keep in mind in order to have a successful relation?
Sri Sri Ravi Shankar:
First for women: Never step on your man's ego. You should always pump and encourage his ego. You know, the whole world may say that your husband has no brains, but you should not say that! You should tell your husband that he has the best brains in the world, and just because of the fact that he doesn't use it, doesn't mean that he doesn't have it! You should always tell him that he is the best man. Always pump the ego of a man .If you call him a vegetable, I tell you he will become one.
Now one advice for men: Never step on the emotions of a woman. You know, she may sometimes complaint about her family, about her brother, or her father, or her mother. You should not agree with that. If you do, then she will take a U turn. Never insult her family. Don't stop her to go for shopping, or going to a spiritual or religious program. If she wants to go for shopping, give her your credit card.
Now for both: Never ask for proof of someone's love for you. Don't ask each other, "Do you really love me? You don't love me these days just like old days". You know, it is such a big load for someone to prove their love for others. If someone asks you to prove your love, you would say "Oh my God! How do I prove that to this person?" Do everything with some style and some smile.
Q: Gurudev, Guruji what is guru tattva?


Sri Sri Ravi Shankar:
You asked this question because you want to know something. So this thirst to know is discipleship. The one who answers is the Guru. The source from which you get all the answers in life is the Guru Tattva. We need answers to feel complete. The knowledge makes you complete. The element that brings fullness in you is the Guru Tattva. In whose presence you don't feel any lack is Guru Tattva.

Q: Gurudev, I feel very secure in the ashram and fear going back to the outside world. What can I do?
Sri Sri Ravi Shankar:
Ok, have fear. Awaken enthusiasm, whatever happens let it happen. At least believe that you are not alone, the Divine is there. Observe where the fear sensation is – heart, throat and other parts of the body. Do pranyama, bhastrika and Sudarshan Kriya. Keep yourself busy, do not give yourself a lot of time to think, then where is the time to fear?
* kalyuga – Iron Age, Age of Darkness
Q: Gurudev, We 25 people have come from Nepal, and have a question - when are you coming to Nepal?
Sri Sri Ravi Shankar:
I will come soon.
Q: Gurudev, Is memory a blessing or curse?
Sri Sri Ravi Shankar:
Forgetting bad things is a blessing. Forgetting good things can be a curse.
Q: Gurudev, What is the alternative solution for white sugar and tea?
Sri Sri Ravi Shankar:
Don't be too fussy about anything. You can't go to everywhere and demand jaggery products. Of course Jaggery is most desirable. But your body has got enough capability to adjust itself. Your immune system is strong enough. Organic food is most desirable. But sometimes if you don't get organic food, don't think you are immediately going to fall sick. People who are too finicky about food, their immune system keep on going weaker and weaker. When something challenging is given to the immune system, it gets a chance to work. So now and then, once in a while, the immune system should be challenged. Then the self defense will come up from within. Otherwise being finicky gives rise to frustration and anger. Your system should be flexible and adjustable. And that can happen when you resolve mentally that the type of food you are going to eat won't affect your system too adversely. That doesn't mean eat unhealthy food. But that means not to be too finicky about food and quality of food. Chose a middle path.
Q: Gurudev, Does God exist?
Sri Sri Ravi Shankar:
Only God exists. But to realize that takes energy, time and commitment.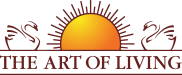 Founded in 1981 by Sri Sri Ravi Shankar,The Art of Living is an educational and humanitarian movement engaged in stress-management and service initiatives.
Read More