Question & Answers with Sri Sri Ravi Shankar

Q: Gurudev, I find a lot of things which are not OK. I don't know how to go about correcting things which I find are not ok. Please guide.

Sri Sri Ravi Shankar:
When you say, 'It's not ok, it's not ok', the seed of 'not ok' is not letting your mind to relax. When you are hanging on to the discomfort, how can you ever be comfortable? You have to accept things as they are. 'It's not ok, it's not ok' keeps you all outside. Those imperfections are there for a cause or purpose. It is going to be ok, it will take some time.
Things are ok the way they are now,
They will be ok in the future
Whatever happened in the past was ok.
When you understand this, you relax and in that relaxation you can meditate. When you want to retire, its nivriti but when you want to come out (of rest) its pravritti. Then you can act. When you are tired but you are hanging on to 'what is not ok', then you cannot retire. When you have to chill out, what do you say? 'Everything is perfect,' otherwise you can't chill, you can't act! It is neither pravritti, nor nivriti.
Dhyan yoga is nivriti, Karma yoga is pravritti. Most people are hanging onto the 'not ok' and are unable to relax, to enjoy life, to chill, to be creative. They are holding onto the seed of 'not ok'. That person, this situation, the government, the administration - everything is not ok. Then it comes to you – 'I am not ok'. Subtly, it reflects on you that you are not OK. Then you don't like that feeling, and to cover that up, you make up many justifications and the mind is all confused.
If tamogun is too much, you don't know the pravritti or the nivriti. When there is Satva, then we know what to act, when to act, whether to act or not.
When Rajogun prevails then its half way through - you regret and act. Many of us act and then we regret. Mother scolds her child, regrets it and then becomes nice.
In Satva, you don't regret, you retire and relax, there is clarity.
In Rajogun, there is confusion and chaos.
In Tamogun, there is total inertia and lethargy.
There is no strict border between the three gunas. It is very fluid, one flows into another.
Q: Gurudev, Praying for peace does not seem to work. Is there a more practical way to achieve peace?

Sri Sri Ravi Shankar:
Praying for peace does work! In 2004, there was a war between India and Pakistan. The chief of the Indian army called me and asked me to pray for the soldiers. We prayed for both the sides. The war did not happen at all. Action, education and prayer are all necessary for peace.
Q: Gurudev, How important is self-love? Is it necessary to love oneself before we can reach out to the rest of the world?
Sri Sri Ravi Shankar:
Yes. But please don't sit and chant "I love myself!" Do you chant "I am in Milwaukee!"? Your body, mind, consciousness are all made up of truth, love, beauty and peace. Take it for granted that you love yourself. Nobody can afford not to love oneself because you are love. That's just an illusion if it appears that you don't love yourself.
Q: Gurudev, Can I get married if I get enlightened. My parents are insisting me to get married. Will I be able to make my wife happy after enlightenment?


Sri Sri Ravi Shankar:
It is better to get enlightened together!
Q: Gurudev, Does one need to have a Guru or spiritual leader to seek enlightenment?


Sri Sri Ravi Shankar:
You are asking a question and you want an answer. You want medicine and anyone who gives you medicine becomes a doctor. The seeker wants an answer, wants someone to tell him, to guide him. If someone says, "I'm not a patient but I need medicine," and someone says "I'm not a doctor but I'll give you medicine," what do you call both? Anyone can tell you what you want to hear but a little guidance does help. Someone should be there to give you assurance. When you learn swimming and the trainer says "Go ahead", you get that confidence to go. Someone who has such confidence can become your guide.
Q: Gurudev, Dearest guruji, sometimes I feel that I have not got over a death in my immediate family , and it prevents me from moving forward in my own relationships, and starting my own family. I'd want to move on but sometimes I feel I'm my own worst enemy. Please help me guruji. I am waiting patiently for you to read, and answer my question.

Sri Sri Ravi Shankar:
You meditate, you do bhajan. These vibrations reach them also. You be peaceful and peaceful vibrations from you go across to the other side. That is why spirituality is called 'Sadhana' in Sanskrit, which means the real wealth, the real currency that can go even here and there (laughs). The other dollar currency cannot be used on the other side. That's why we say when you do satsang, sing and meditate, these positive vibrations reach them. And then, these emotions when they come up just observe them, watch them. They will come, evaporate and disappear. Don't make a big issue about it. Move on.
Q: Gurudev, Is world peace possible?
Sri Sri Ravi Shankar:
World peace comes with individual peace. If individuals become peaceful, communities become peaceful. Then the leaders of the world will also become peaceful, and we can have world peace. When people have broad vision for the whole world, world peace is a possibility. We need to spiritualize the politics, socialize the business and secularize the religion.
Q: Gurudev, My husband practices Sudarshan kriya but does wrong deeds. What should I do?
Sri Sri Ravi Shankar:
How can this be? Then he may be doing Sudarshan kriya just as an excercise. Bring him for a follow up, or meditation camps. Or, may be what you see as a wrong deed is not perceived so by him. Talk to him.
Q: Gurudev, Sri Sri, if joy is our nature, why do we lose touch with our nature? Why are we distracted?

Sri Sri Ravi Shankar:
Spiritual voyage can give you the joy and keep you in touch with your nature.
Q: Gurudev, How can we bring this knowledge, of breathing & meditation that is taught through the Art of Living programs, to low-income families and communities?


Sri Sri Ravi Shankar:
You know, the Art of Living Courses are around $200-$300. This is a very small amount and students and seniors, anyways, pay a reduced course contribution. There are expenses when courses are organized. The volunteers have to hire a hall, get supplies and pay rent. Nearly 60-70 percent of the course contribution is spent on course expenses. Remaining funds go to support service projects in places like post-Katrina New Orleans.
Also, if you offer the course free, people don't value it. People don't take responsibility to sit and learn. You can't do charity from an empty bowl. And there is no point in taking charity to do charity. So our teachers teach these courses for a contribution.
Of course anyone who wants to donate to a charitable cause is most welcome, but our donations are only about 15 percent of our total income. Mostly, all our expenses are covered by course contribution. And, in case someone says they cannot afford to pay the course contribution, we never stop them from attending the course. There is always 10-15 percent scholarship in every course. If some of you want to sponsor a course for street kids, we would definitely love to organize that. We have so it in many places across the world.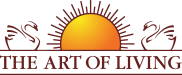 Founded in 1981 by Sri Sri Ravi Shankar,The Art of Living is an educational and humanitarian movement engaged in stress-management and service initiatives.
Read More