Question & Answers with Sri Sri Ravi Shankar

Q: Gurudev, Please talk about karma and karamfal (fruit of action).
Sri Sri Ravi Shankar:
You have asked this question – this is a karma. You are listening to my answer is also Karma. Life is karamfal only.
Q: Gurudev, What are the energy chakras in our body?
Sri Sri Ravi Shankar:
Your Advance course is still in continuation? Hold on to the question. Don't go away. You will soon get to know.
Q: Gurudev, How does one deal with insensitive people?
Sri Sri Ravi Shankar:
Don't let it affect you. When you say somebody is insensitive, you are branding yourself as very sensitive. The moment you give a license to yourself to be very sensitive, you start to justify yourself when you get upset. The world is big and there are all sorts of people in the world. We have to live with all and work with them.
Q: Gurudev, Is it possible to become like a child again and to rekindle that positive vibration around us?
Sri Sri Ravi Shankar:
It is possible. The secret lies in our own breath. Through breathing exercises, certain breathing techniques and some practice of meditation, we can rekindle positive vibrations within and around us.
Are you aware that sometimes for no reasons you feel like talking to some people and, sometimes for no reason you want to avoid some people? I am sure everyone has this experience!
We convey more through our presence than through our words. If we are uptight, angry or stressed, then we become repulsive. Now, the question is how do these negative vibrations come in our aura? We are storing all these negative things that we have seen and heard in our aura.
Q: Gurudev, Ashwathama (from the Mahabharata) is supposed to be immortal. Do you know about his whereabouts?
Sri Sri Ravi Shankar:
All the beings are immortal. The term 'immortal' could be used in two senses. One, as being alive in memory. Like Rama, Krishna, Buddha are names, characters and impressions in your consciousness. Two, if you take it literally it means that the spirit can never die.
Kansa, Ravana, Krishna, Rama are all immortal in the form of Supreme Consciousness. When someone great dies, we say may they be immortal. Even when bodies die, their name is remembered for years. People are remembered for their bravery for centuries.
Q: Gurudev, What is difference between accepting people as they are and labeling them as they are?
Sri Sri Ravi Shankar:
You tell me the answer. If you really want an answer then sit and think about it. If in your mind this question has arisen, the answer will also come. You have some notion of acceptance in your mind and some other notion of labeling. That's why you are using two different words. You won't ask the difference between 'Kela' (banana in Hindi) and 'Banana'. When we ask the difference we already know what that difference is. You already know in your mind and a little introspection will give you the answer.
Q: Gurudev, A question from someone on ART Excel Course: When the cops or anyone in the military shoot or kill anyone in war does it count as their good or bad karma?
Sri Sri Ravi Shankar:
Let us take the policeman. A policeman is doing his job to keep peace in society, so it is not a bad thing. In the military, one who is following orders, is only doing his job. The man who gives the orders, gets the karma.
Q: Gurudev, In Sanskrit, each word has the meaning hidden in itself. So what is the meaning of Akshar?
Sri Sri Ravi Shankar:
Akshar means something that cannot be destroyed. Rice is also called Akshat because it cannot be destroyed. You eat rice and it transforms into the life energy and that leads to jeev (being) which again leads to life energy. It is always there in the body. That is why even a grain of rice is not destroyed.
In physics it is said that an atom can never be destroyed. Our ancestors brought this truth to light millions of years ago. Then they said that not even a grain is destroyed. It may lose its form but is never destroyed. Shar means destruction. Akshar means that which cannot be destroyed. Like a seed we sow is never destroyed, it takes different forms and exists in space. Its vibrations are never destroyed.
Q: Gurudev, Can a relationship enhance or suppress your spiritual growth?
Sri Sri Ravi Shankar:
Yes, both can happen. If your partner is also on the path and understands you, it can enhance you both. If one is in doubt, the partner will help you to get over the doubt. If one is not doing the practice, the other one will pull them to do the practice and give them encouragement. Make them move on the spiritual path, so that much help comes from that. I have seen many couples - when one is going astray from the path, the other will pull them back onto the path. Because of the sake of the wife or husband, they continue being on the path, on the knowledge, on the spiritual path. This I have seen happening in many, many families. Though, on the contrary, if both go in different directions and if one of them is not really on the path, it can be a hindrance for the other. It can be, though not necessarily.
Q: Gurudev, What is role of service in order to have inner contentment?
Sri Sri Ravi Shankar:
You know, we should have a goal in life. My goal is to bring happiness to more and more people. If we sit and keep thinking of ourselves all the time, we'll be depressed. We should see, 'How can I be of service? How can I be of use to others?' This thought is very useful. Very, very, very useful. Ya?
So, 'Art of Living' provides a platform for everyone to come together and do some service. You know, when United Nations announced, 'Stand up and take action' - they wanted tree planting; 'Art of Living' volunteers have planted 55 million trees around the globe.
We all can jointly do some service activity. Reduce violence, reduce stress, create a sense of belongingness, and spread the positive vibration of love and peace. Shall we all do this together? Is everyone committed to do this? (A resonating yes from the audience.)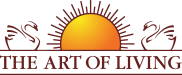 Founded in 1981 by Sri Sri Ravi Shankar,The Art of Living is an educational and humanitarian movement engaged in stress-management and service initiatives.
Read More