Question & Answers with Sri Sri Ravi Shankar

Q: Gurudev, Who are you and what is your mission?
Sri Sri Ravi Shankar:
I will give this question back to you. And that is my mission - to put this question back to you. Who are you? When you ask yourself who you are, the journey has begun. The spiritual journey just begins with these two questions. Asking others is futile. You ask yourself ' who am I?' and 'what do I want to do in my life?'.

Q: Gurudev, I can't meditate, please advise.
Sri Sri Ravi Shankar:
When you watch TV, you get into meditation – There is no such thing that mind cannot meditate. Wherever your mind goes, whatever it likes, there meditation occurs. You need to move from "word' (shabdha) meditation to "wordless"(nishabhda) meditation. We separate life and knowledge, but walk in life knowing that knowledge is life, life is knowledge. Just as our relationships are manmade, join that relationship/connection with knowledge.
Q My nature is happiness but am overcome with periods of sadness – how do I overcome these periods?
Sri Sri Ravi Shankar: Offer them to the Divine. Do your practices and meditate. Sometimes waves of worry/sadness take over. Just know that it's a temporary phase, it's a passing cloud and it'll disappear.
Q: Gurudev, Can you throw some light on Bhakti Yoga?
Sri Sri Ravi Shankar:
If you sit in the Ganga aarti in the evening, you will find everybody singing so beautifully and a wave of devotion. Bhakti yoga is seeing the Divine as mine and oneself as belonging to the Divine, and all that exists belongs to the Divine.
Q: Gurudev, Does learning traditional music make us spiritual?
Sri Sri Ravi Shankar:
Music is called laya yoga. Bhakti is different. Music as music without devotion is not so useful. Only one part of your brain is developing. Total personality does not develop. Gyana (knowledge), gaana (music), dhyana (meditation) - all are required. Gyana nourishes the left brain. Gaana nourishes the right brain. Dhyana nourishes both sides. All three activities are essential.
Q: Gurudev, If whatever we do is in search of happiness, then why is there so much pain and misery in the world?

Sri Sri Ravi Shankar:
There is a story of Mullah Nasurudin. His wife was pregnant and the time of delivery had come. But the baby was not coming out. When doctor told this to Mullah Nasurudin, he ran to the market, bought a toy, and kept that toy in front of her wife. He said, "After all this is my child, so he will surely come out with greed". Whole our life we keep on running behind things with the hope of getting something. We keep on looking for some kind of profit. How would such person experience happiness? Neither does a greedy person get happiness nor does a person who is bombarded with too many desires. The one who relaxes in his consciousness is happy. One, who is centered, experiences the true happiness. I am not saying there is no happiness in the outer world, but the happiness you get when you go within is incomparable.
The world is running in search of happiness. The body gets baked, the mind gets baked, the intellect gets deluded but still we keep on getting stuck in the same repetitive cycle. When you meet Guru, you come to know that you are the source of happiness. Then the mind calms down, and you realize that you are the one in whose search you kept on running here and there.
Q: Gurudev, How old are you?
Sri Sri Ravi Shankar:
I am a little over half a century but I still have a few more years.
You know everybody wants peace. Peace is the innate need of people but they don't know how to get rid of the negative emotions, tendencies, anger and frustrations. Education is needed in the world today to teach people how to let go of the negativity, let go of the past and move on to the future.
Q: Gurudev, Guruji, you love each one of us so much. I feel my love for you is much less as compared to your love for me. How can I increase my love for you?
Sri Sri Ravi Shankar:
No way, you can't increase your love. It is already there. You simply have to relax and realize it is there. Never question or doubt your love. You think, 'Oh, others are having tears in their eyes and I am not having any'. Never mind, never look from at things that angle. Every child from the mother's womb is complete. It is not that the first child is more complete than second and third is further less. Every mother knows that every child is full, complete. Same way your love is total, complete, at its height. Never doubt that and never compare it with others.If you feel your expression of love is less, it is because of your selfishness. All that you can do is be generous, be less selfish and you can't do it overnight. Day by day, slowly be more generous, be more centered, and be more dispassionate. Then the love which is inside you, will start expressing itself.Even in the expression of love it should not be too much or too less. It should be the middle path. The problem in the world is that in the West, they express love too much. Husband and wife keeps on saying 'honey' and then they become diabetic (laughter), can't touch honey any more. (laughter) It is just the opposite in the East, they never express love at all. Both ways are extreme. There should be a middle path. It's like you want a seed to sprout, it neither sprouts when buried deep down in the soil nor when it is put on the top. It needs a little bit of soil and put in it and that's it. Take the best of the orient and the best of the occidental. That is the middle path.
Q: Gurudev, What is your biggest wish? What can I do to get closer to your heart?

Sri Sri Ravi Shankar:
You are already close to my heart. I want more children to be educated in spirituality, to create a violence- free and stress- free society. We need to globalize wisdom. There are one thousand of us here. If we each sponsor a child, we would do a great service. Do service. Donate 2% of your income. It would be of immense benefit to you and them.


Q: Gurudev, Is memory a blessing or curse?
Sri Sri Ravi Shankar:
Forgetting bad things is a blessing. Forgetting good things can be a curse.
Q: Gurudev, How can one always remain committed?

Sri Sri Ravi Shankar:
Do you want an answer? You are committed to getting an answer? Let me see how long you can hold on to that commitment. You know, there is nothing like one commitment. It does not work like that. From time to time you have to take on commitments in life. That is part of your nature. If you are weak, you will drop your commitment everyday. If you are strong, you will stick to it. How does one become strong? Pranayama and meditation.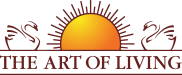 Founded in 1981 by Sri Sri Ravi Shankar,The Art of Living is an educational and humanitarian movement engaged in stress-management and service initiatives.
Read More