Question & Answers with Sri Sri Ravi Shankar

Q: Gurudev, Dear Guruji, I noticed that I am unconsciously always comparing myself with others. Tell me how to stop it please?

Sri Sri Ravi Shankar:
If you are unconsciously stopping it, it will unconsciously stop also. Why do you consciously want to stop? Let it be. Got it? Your trying to stop it consciously becomes a problem. You get stuck. So just relax. Just relax and continue more meditation, more Advanced and Silence programmes. These will de-programme you from that thing.
Q: Gurudev, Do we have a logical reason for not eating non – vegetarian food?
Sri Sri Ravi Shankar:
There are three types of beings - Herbivores, Carnivores and scavengers. Carnivores kill other animals for their food. They kill animals and consume fresh meat. But they don't kill other animals unless they are hungry. Scavengers eat animals which are already killed. A very few come under this category.
If you want to do some intellectual work or you want to be a genius, then non – vegetarian food is not good. Scientists like Einstein were vegetarian. For a healthy body and lightness in mind, vegetarian diet is best.
Q: Gurudev, Is wanting to find a lot of love in your life considered to be feverishness?
Sri Sri Ravi Shankar:
If you are aware of the feverishness, "Oh I want it", then it is feverishness. Otherwise you just relax. Suppose you want to go to Jerusalem. You think about it and then you go. Your feverishness is 'Oh I want to go to Jerusalem, Oh I want to go…' Feverishness is 'Oh I want a boyfriend, or I want a girlfriend'. Looking at every girl and every boy, running after them, annoying them, this is feverishness. Have you seen sometimes how people annoy you? Girls here may know better. A boy is in love with you and keeps running after you. How many of you find it irritating? So, only you can decide if it is feverishness or not.
Q: Gurudev, Everyday people make requests to you that can be directly requested to God. Is it that God pays more attention to you than to us?
Sri Sri Ravi Shankar:
I leave that question with you to wonder about. You should have something to wonder about. Besides, why do want to know all the trade secrets!(Laughter)
Q: Gurudev, Which thing makes you the most happy?
Sri Sri Ravi Shankar:
If I say a thing makes me happy, then there is no bigger fool than me. It's like listening all night to Ramayana and asking if Sita was Ram's first cousin. No thing can make you happy. You are bliss personified, joy personified.
Do everything with happiness. Even if you want to slap someone, do it with joy not anger!
Q: Gurudev, Is astrology a science?
Sri Sri Ravi Shankar:
Yes, definitely astrology is a science yet that doesn't mean all astrologers are scientists. (Laughs)
Q: Gurudev, How do you cope with taking on the burdens of people all over the world?


Sri Sri Ravi Shankar:
You must tell yourself that you are an instrument. You are a part of the universe. Let things come and go and they will be no burden to you. It is certainly possible and you also have that capability.
Q: Gurudev, Beloved Guruji, I see you in my thoughts and my dreams. I am free and completely surrendered in my thoughts and dreams. But why is my experience different when I meet you here. Also why don't I get to spend time with you in person?
Sri Sri Ravi Shankar:
You are spending time with me here. You take up some project and you will definitely get to spend time with me.
Q: Gurudev, What do you mean by atheist?
Sri Sri Ravi Shankar:
Atheist? You know it is very difficult to be an atheist. Because an atheist says 'I don't believe in anything'. If he really says I don't believe in anything then he should not even believe in the words that he is saying. I say I should not believe in anything except myself. That's what he should say. And ask him do you really believe in everything that you say? Then that means you are stagnant. You are not progressing. Because when you progress in your life everything changes. So it is extremely difficult to be an atheist. If you have to be an
atheist you have to say I don't believe in anything that means even that word that you say you don't believe, you don't believe in it also. Got it?
Q: Gurudev, Guruji, spiritually is religious conversion. Sometimes my mind says that religious conversion is because at least people are getting food, education, and healthcare. What do you say?

Sri Sri Ravi Shankar:
No, you can have health-care, education, food everything without conversion too. Religion you are in is over you. You know, if someone likes a particular religion out of full interest, that is a different issue but alluring them with food, medical and all education should not be done.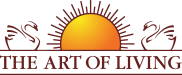 Founded in 1981 by Sri Sri Ravi Shankar,The Art of Living is an educational and humanitarian movement engaged in stress-management and service initiatives.
Read More