Question & Answers with Sri Sri Ravi Shankar

Q: Gurudev, What is difference between accepting people as they are and labeling them as they are?
Sri Sri Ravi Shankar:
You tell me the answer. If you really want an answer then sit and think about it. If in your mind this question has arisen, the answer will also come. You have some notion of acceptance in your mind and some other notion of labeling. That's why you are using two different words. You won't ask the difference between 'Kela' (banana in Hindi) and 'Banana'. When we ask the difference we already know what that difference is. You already know in your mind and a little introspection will give you the answer.
Q: Gurudev, If one rotten apple spoils others in the basket then how can we handful of people can make this world a healthy and safe place to live in? There are little more bad people than good ones in the world.
Sri Sri Ravi Shankar:
This is not the case in reality. There are more good people in the world than there are bad ones. There is more love in the world than hatred. There is more happiness than misery. But it seems the other way around. Don't blame the society. You have a responsibility and you carry on fulfilling that. Continue spreading satsang (company of truth). Same was done by Mahatama Gandhi. Before independence in India, people were so depressed thinking they would be enslaved forever. So what did Mahatama Gandhi do? He started to have satsangs across various places in the country. People got courage from that. Same way we need to spread that a wave of satsang and awareness, not that of hatred.


Q: Gurudev, What if you give a promise and then take it back?
Sri Sri Ravi Shankar:
It is not the promise which is important. What is important is: what is best for ever body, for all human beings. Suppose you have promised your daughter to take her skiing but if the weather forecast says that there will be a snow storm, what will you do? Will you take her out because you promised or will you be intelligent and say, "The promise will not bring happiness now, so I take back my promise and not take you there now".
Q: Gurudev, Even after doing Advance course, I have negative emotions like anger, jealousy and greed. What should I do?

Sri Sri Ravi Shankar:
You have already assumed that you have all this. Now imagine what the case would be if you had never done meditation. These emotions were happening in you earlier also, and these are happening now also. But now these lose their grip on you very quickly. May be, few more Advance courses and you find that you are out of the grip of these emotions.
Don't assume that you have all these negative emotions in you. If you assume this, same will start manifesting. Where are these emotions right now? You are pure in the present moment. Have faith in your innocence in the present moment. Gradually, you will experience that all these are not present in you, and you would start feeling how beautiful you are from inside. You have heard this earlier, but now you would experience it.

Q: Gurudev, Does numerology have an effect? There is a number which I consider lucky for me, and there are certain numbers which are not so lucky. Is this just a notion in mind or the effect actually exists?
Sri Sri Ravi Shankar:
That has some effect but the power of chanting 'Om Namah Shivaye' mantra is much more. The power of mantras can nullify the effect of any unlucky numbers, and then all the numbers will be lucky for you.
More from the same conversation in the next post.
Q: Gurudev, How does the 'Art of Living' relate to a person's beliefs and practices?


Sri Sri Ravi Shankar:
You can have your own beliefs and practices because the 'Art of Living' believes in diversity. One can follow one's own religion and move on with spirituality.
Q: Gurudev, Guruji why is it that Sanskrit language that originated in India finds its second reference in Chicago? This is still the case.
Sri Sri Ravi Shankar:
You are asking my question! We are giving away our ownership over Sanskrit..
You know Dr. B.R. Ambedkar asked that Sanskrit be made our national language.It was seconded by Nasiruddhin Ahmed.
Malayalam contains 80 % of Sanskrit, Telugu 70%, Kannada 70%, Tamil 30% and Hindi 80%. Even many words in foreign languages are similar to Sanskrit: Swasa – Sister, Duhita – Daughter. However, we have lost the link somewhere and failed to establish the reputation of Sanskrit. You know what rain is called in Italian? Piyorja! The Sanskrit word is parjanya. They are so similar in many aspects.
Q: Gurudev, I can't meditate, please advise.
Sri Sri Ravi Shankar:
When you watch TV, you get into meditation – There is no such thing that mind cannot meditate. Wherever your mind goes, whatever it likes, there meditation occurs. You need to move from "word' (shabdha) meditation to "wordless"(nishabhda) meditation. We separate life and knowledge, but walk in life knowing that knowledge is life, life is knowledge. Just as our relationships are manmade, join that relationship/connection with knowledge.
Q My nature is happiness but am overcome with periods of sadness – how do I overcome these periods?
Sri Sri Ravi Shankar: Offer them to the Divine. Do your practices and meditate. Sometimes waves of worry/sadness take over. Just know that it's a temporary phase, it's a passing cloud and it'll disappear.
Q: Gurudev, Guruji, I am from Kerela. I want to ask – what does it mean to do puja (worship)?
Sri Sri Ravi Shankar:
There is a saying that talks about puja. Yen ten prakaren,Yatra kutrapi dehina,Santosham janaye pragyaTadaye vishva lochanCreate patience in people. When you bring a wave of happiness, wherever you go, that is puja. Whatever way when you create happiness and patience, that is puja, truly worshiping God. How beautiful it is!
Q: Gurudev, I get physically attracted to many people. What to do? Is it ok to be physically attracted?
Sri Sri Ravi Shankar:
If you see your mind, so many thoughts come. You can't act on all the thoughts. If you try to act on all the thoughts, you end up in a mental hospital. Whether thoughts of attraction or repulsion come, you do not get attracted but you also feel repulsion for many people. For example, the mind says to strangle somebody, you have to act out of wisdom. You have to see what is right and what is wrong. You have to see what is evolutionary and what is not. You have to see what is giving you happiness in the long term and what is giving misery. You have to see what is permanent and what is temporary. That is discrimination, Viveka, is so important. Otherwise, it will be just senseless, thoughtless action leaving you in misery.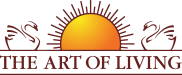 Founded in 1981 by Sri Sri Ravi Shankar,The Art of Living is an educational and humanitarian movement engaged in stress-management and service initiatives.
Read More