Question & Answers with Sri Sri Ravi Shankar

Q: Gurudev, Does learning traditional music make us spiritual?
Sri Sri Ravi Shankar:
Music is called laya yoga. Bhakti is different. Music as music without devotion is not so useful. Only one part of your brain is developing. Total personality does not develop. Gyana (knowledge), gaana (music), dhyana (meditation) - all are required. Gyana nourishes the left brain. Gaana nourishes the right brain. Dhyana nourishes both sides. All three activities are essential.
Q: Gurudev, I can't meditate, please advise.
Sri Sri Ravi Shankar:
When you watch TV, you get into meditation – There is no such thing that mind cannot meditate. Wherever your mind goes, whatever it likes, there meditation occurs. You need to move from "word' (shabdha) meditation to "wordless"(nishabhda) meditation. We separate life and knowledge, but walk in life knowing that knowledge is life, life is knowledge. Just as our relationships are manmade, join that relationship/connection with knowledge.
Q My nature is happiness but am overcome with periods of sadness – how do I overcome these periods?
Sri Sri Ravi Shankar: Offer them to the Divine. Do your practices and meditate. Sometimes waves of worry/sadness take over. Just know that it's a temporary phase, it's a passing cloud and it'll disappear.
Q: Gurudev, What was your purpose in beginning this organization?
Sri Sri Ravi Shankar:
To see a smile on every face. I couldn't stand tears running down anyone's face.
Q: Gurudev, Why is it so difficult for people to understand each other?
Sri Sri Ravi Shankar:
Because they don't understand themselves first. You do not understand your own mind and you try to understand others'. It becomes very difficult.
Q: Gurudev, I am bullied by friends I don't know why. If I hit back it becomes worse. And if I keep quiet then I'm considered weak.
Sri Sri Ravi Shankar:
When there is no question, then what is the need of the answer? Drop your questions, your doubts.
You all are extraordinary. Just bear one thing in mind, that you take interest in knowledge. Read a bit of knowledge. Everyone must read the Bhagvad-Gita, the Guru Granth Sahib and the Yog Vasishta. Read one-two pages of the Yog Vasishta everyday. Like you watch television everyday? In this manner, make it a habit to read a few pages of knowledge. When you wake up in the morning, read a knowledge book.
Just as water that doesn't flow, stagnates, the mind needs to gain knowledge from books from time to time so that it doesn't stagnate. If the mind is not polished with knowledge, it will not shine. So get a little bit of knowledge everyday.
Be in knowledge. Have fun. Knowledge, singing and meditation. Have these three aspects in mind. Spend some time to gain knowledge in the morning.Read two-three pages everyday. Read the Bhagvad-Gita, Yog Vasishta. And in the evening, sing some bhajans. Enjoy it thoroughly. Sit for some time in meditation. In satsang, it is important to sit for a while in meditation.
Practice meditation. Become a seeker. Walk the path of the seeker. You will get the best of everything the world has to offer. It is important that those on the path of knowledge consider themselves fortunate. They, in turn, should give this good fortune to as many people as possible. We shouldn't limit the happiness to ourselves: we should extend and help everyone have a taste of the same.
So remember: singing, knowledge and meditation. Did you turn the pages of a book today or not? Did the water flow or not? Yes? Just as flowing water remains clean, when you turn the pages of a book of knowledge, your mind remains clean and pure. And meditate everyday for a little while. Do Sadhana. And remember that when you become a seeker, you will lack nothing. When you walk on this path, there will be no lacking in your life. And whenever you are in trouble, you are not alone. The Divine is with you.
Don't scatter yourself too much. Be centred and collected. And walk with ease. You don't have to put too much effort. Yes? See how easily we can collect flowers. Similarly, there is nothing difficult.
There is bliss in chaos. Bliss and chaos go together at home! We have to take everything and move forward.
Q: Gurudev, How to increase the belonging-ness and Sattva in energy, to be able to bring more people into this path?

Sri Sri Ravi Shankar:
This question, I leave it with you. Keep asking this question. Time to time you get ideas and implement those ideas. And get people to be peaceful, happy, what we call sattvik. Sattvik means harmonious, the harmony within yourself and the harmony with your world.
Q: Gurudev, What do you mean by atheist?
Sri Sri Ravi Shankar:
Atheist? You know it is very difficult to be an atheist. Because an atheist says 'I don't believe in anything'. If he really says I don't believe in anything then he should not even believe in the words that he is saying. I say I should not believe in anything except myself. That's what he should say. And ask him do you really believe in everything that you say? Then that means you are stagnant. You are not progressing. Because when you progress in your life everything changes. So it is extremely difficult to be an atheist. If you have to be an
atheist you have to say I don't believe in anything that means even that word that you say you don't believe, you don't believe in it also. Got it?
Q: Gurudev, Guruji, they say the recipe for depression is to only think about oneself. But at the start of Mahabharata war, Arjuna was thinking about others, yet he was depressed. Please explain.
Sri Sri Ravi Shankar:
Well, the mantra for depression is - "What about me, what about me". And Arjuna was thinking how he could do the work which he was supposed to do, and what people would think of him. It was again about himself only. It is not just thinking about oneself, but your other different attachments and lack of understanding can also lead to depression. But one sure technique to get depressed is- Just sitting, doing nothing and thinking, 'what about me, what about me, what will happen to me?' You are sure to get depressed this way!
Sri Sri Ravi Shankar:
Why not God? Why would you ask this question if there was no God. What will you say if a wave questions the existence of God? A wave exists because of the presence of ocean. Because of whose presence you are standing, you think, you listen, you understand, you breathe – that only is God. Who is God? God is not sitting somewhere up in the sky. God is the power due of which everything happens.
(The person still holds on to his question)
Ok! Do one thing. Drop all your concepts of God. First, find out who you are? Who is asking this question? If you find out that, the purpose is solved.
I will tell you a story. Once a man went to Lord Buddha and asked, "I don't believe in God, Why God?
Lord Buddha said, "Ok! You are right". The man went back happily. A second man came and said, "I believe in God", to which Lord Buddha again said, "Ok, You are right". That man also went back happily. Then, a third man came who very humbly requested, "Please answer this question. Some people say that there is no God. When I listen to their logic, I get convinced. But when I listen to saints, I feel that God exists. Now, I am in confusion. I am not able to understand whether God exists or not. I have not experienced God. Please, you tell me." Then Lord Buddha said to that person that he was at the right place and he should stay there. He continued to say that he didn't have any preconceived notions of God in his mind, and they would together find out if God is there or not. Perturbed mind can never go close to God. Also no knowledge sprouts up in a perturbed mind, and whatever knowledge sprouts up in such a state of mind is also wrong. So, I say let's be calm. You have come to the right place. Drop your concepts of God. Sit with your eyes closed and find out who you are. Are you this body? Are you this mind? Are you your thoughts? 'I am something beyond my thoughts also' – When you experience this, the truth will automatically dawn.
Q: Gurudev, What is the importance of horoscope matching when it comes to marriage?
Sri Sri Ravi Shankar:
Astrology is a science but all astrologers are not scientists. (laughter) First of all, you don't know whether the time of your birth and all other factors are right or not. Sometimes, we don't keep records and there are variousfactors. There is probability in all those factors. So, if you find someone who is good, the astrologer says, 'Good, it does have a value but it is always with a pinch of salt.'It is said that there was a great astrologer of this country and he made all thehoroscopes of his daughter. But his daughter's marriage didn't work. It was quoted as a probability factor.In all scientific experiments, there is always a probability factor – may be, may not be.So we must take it with that probability and not as definite.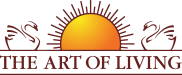 Founded in 1981 by Sri Sri Ravi Shankar,The Art of Living is an educational and humanitarian movement engaged in stress-management and service initiatives.
Read More