Question & Answers with Sri Sri Ravi Shankar

Q: Gurudev, Guruji I did the Yes+ course two years back and recently I told my parents about my feeling hollow and empty from inside and my experience about nothingness. They say that I will become good for nothing now, what should I tell them?
Sri Sri Ravi Shankar:
Don't tell them anything. Just show them that you can do a lot of things. Win their heart by your actions not your words.
Q: Gurudev, Guruji I want to have an intense longing for u but it comes and goes and the mind moves on to other things. How do I have this consistent intense longing for you?
Sri Sri Ravi Shankar:
Never mind, have some fun. If you say 'I don't have longing', that also is another longing. You're longing for the longing; it's like when you are angry, you are then angry because you are angry. Similarly you are longing for longing, know that is also longing.
Q: Gurudev, My mind keeps having conversations with me, how can I deal with that?
Sri Sri Ravi Shankar:
At last you became aware of this; it was happening the entire time but now you have achieved the first step by becoming aware of it. That's why in these courses you don't have just knowledge, you have singing as well. Sing, dance and do all these techniques just like a child. As these techniques are taught, just keep doing them and you know in between there are moments the mind has become quiet. That's why what you are doing now, this advanced course, and this silence program is so valuable, you know; it won't happen in the very first sitting, I know all sorts of thoughts will come up.
It's like suppose you are cleaning this room after a long gap, there is so much dust and the dust will rise, similarly you have to continue doing advanced courses many times. Those of you who are doing the course for the second time, third time, fourth time, did you notice it is becoming quieter quickly. So it takes quite a while to gain mastery over the silence, right! So we have to keep doing, keep doing it and you will achieve that, no doubt.
Q: Gurudev, What is the future of St. Petersburg?
Sri Sri Ravi Shankar:
It is in your hands.
Q: Gurudev, What are things that make you enjoy?
Sri Sri Ravi Shankar:
I enjoy when every tear turns into smile! And it happens all the time.
Q: Gurudev, How to have focus while studying?
Sri Sri Ravi Shankar:
Do at least something. Sometimes a little pain is also good. Like if you cannot walk, but when you participate in a marathon, you put in your 100 percent. Isn't it? Like if you are thrown in an ocean, until you don't find the shore, you continue swimming. Would you leave in between even if you are tired? So, even if you don't feel like doing, it is boring, take it as a challenge, "I will somehow finish this subject". Even if you don't know swimming, you get to learn that in water.

Q: Gurudev, What should I do with this over active mind? Thoughts are painful, please guide!
Sri Sri Ravi Shankar:
Too many thoughts come because you have so much free time. Too many thoughts is a sign of imbalance between the mind and the heart. When feeling is kindled thoughts will subside. Also it could be a result of improper digestion; take care of your digestion.
Q: Gurudev, I am practicing awareness all the time. Will it bring me peace?
Sri Sri Ravi Shankar:
Just be natural. For God's sake, relax. Don't practice awareness all the time. Awareness is essential, but don't practice it. Even The Gita says no extremities. Just relax.
Imagine listening to music being completely aware. No, music is to be enjoyed in relaxation. Doing is always limited. This applies to anything you do, including meditation. That is why meditation is something that must be allowed to just happen.
All the techniques create a situation for the mind to experience and go beyond its limitation. Even music creates an atmosphere to boost consciousness. Music is "Laya Yoga." Laya is dissolving. This is the highest form of Samadhi (unity with the Divine) that should also happen.
Bring a balance between awareness and this dissolution.
Q: Gurudev, What is the meaning of the opening of the third eye and what do I feel when I experience this happening?
Sri Sri Ravi Shankar:
It is intuition, don't think there is an eye opening like this and something is popping up from your head. You get a bump or a hole in your forehead, no! You know you close your eyes still you feel some light; you may see or you may feel, it can be both ways. If someone says I am going to open your third eye and this and that, just don't go into those things. I tell you, definitely not, it is simply hoax because I have seen so many people claiming to open the third eye and nothing happens really, people get a headache, an incurable headaches many times and you get into problems. You know many such cases come to us for repair, so if someone says I want to open your third eye tell them, thank you very much, I am happy with two eyes. The deeper you go in meditation your intuitive ability develops.

Q: Gurudev, How do I come out of the victim consciousness, esp. when past memories refuse to leave?
Sri Sri Ravi Shankar:
The fact that you have realized this itself means you have come out of it. This is where the karma comes into the picture. Something happened in the past, it was to happen and so it happened. Accept the past and don't brood over it, move on. Suppose you have committed some mistake, you have insulted somebody and that person holds on to it for so long, even after you have asked for forgiveness from them a million times, what do you do if that person still doesn't forgive you? Somebody has been wrong to you and you also have been wrong to someone. Don't you seek forgiveness and move on? You don't want someone to hold on to your mistakes for your whole life, isn't it? If the person forgives you, moves on, understands your position, how do you feel? See the other person in the same way.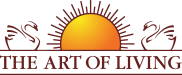 Founded in 1981 by Sri Sri Ravi Shankar,The Art of Living is an educational and humanitarian movement engaged in stress-management and service initiatives.
Read More