Question & Answers with Sri Sri Ravi Shankar

Q: Gurudev, Dear Gurudev, after meditating with you today all my pain has gone. How do you do that Gurudev? How do you know where I have pain?
Sri Sri Ravi Shankar:
leave you to wonder about it.
See, pain is not just in the body or just in the mind, it is somewhere where between the body and the mind, where they both meet.
When a local anesthesia is given, some nerves are numbed and you don't feel the pain, even though you are awake.
Sometimes there is nothing in the body, but there is pain in the mind. Emotional pain is all caused only in the mind, but again it cannot be only in the mind or only in the body but somewhere where these two meet.
Meditation is definitely something that takes you above misery and pain. That is why the Guru is called the medicine for the worldly diseases.
Mind is caught in the diseases of aversion, anger, hatred, cravings and the Guru is the doctor and the medicine. 'Bhishaje bhava roginam'.
Q: Gurudev, Gurudev, I have observed that all your devotees are very sweet when they are at a course, or in a satsang, but when they go out in the world, things change. It seems like nobody wants to take the pains to be like you.
Gurudev, please design another course to create more people like you.
Sri Sri Ravi Shankar:
Well listen, don't judge others. You never know what they are going through, how they feel and how they are inside.
You look at yourself. If you have not changed, see why, and if you have changed, then you have understood the course.
It is impossible that all the sadhana doesn't have any impact at all. So, just imagine how they would have been if they did not even have this knowledge.
Q: Gurudev, I don't know what to choose as my career as I want to honor all my talents. Any suggestions?
Sri Sri Ravi Shankar:
One gentleman came to me who could play forty instruments. He could play the flute, guitar, sitar, tabla, and many other more instruments. It was fascinating.
I also knew a gentleman who had nearly forty five degrees, and he was not more than about 47-48 years old. I wondered how he got so many degrees. He is a lawyer, he is a doctor, he is an engineer; my goodness! Unfortunately, he died in a car accident.
At the age of 47, he knew a lot of things. He simultaneously did a lot of degrees, otherwise you can't do this. He had an amazing personality.
Whatever you is good, but when you take up something, complete it. It is not that you take up something and then you drop it and take something else. Then you may be very talented but it is totally useless. So you take up something and see it through.
Q: Gurudev, Why is worthlessness and helplessness so uncomfortable. Why is there a constant need to become worthy or important? How to shed this?
Sri Sri Ravi Shankar:
If you are not useful on this planet, nature would have taken you away a long time ago. Nature is very intelligent, and if nature has kept you here, there is some use for you, so don't be too hard on yourself.
Each one of you is capable of doing something, and whatever you can do keep doing it. From time to time, see if you can extend yourself a little more. By this your capacity to do will also increase.
Q: Gurudev, Do you think martial arts can play a role on the path to enlightenment?
Sri Sri Ravi Shankar:
Yes, martial arts can bring strength to the body, discipline in the mind and sharpens your intellect. It can channelize all the energy and emotions in you. If your emotions are not channelized, they go haywire and that's when you get aggressive, angry, upset or depressed.
If you do some martial arts, karate or even workout at the gym, then it helps you harmonize your emotions.
Q: Gurudev, Can you please discuss the link between quantum physics and yoga?
Sri Sri Ravi Shankar:
Quantum physics has discovered that matter does not exist. What exists is just wave function.
The table, floor, ceiling, all appear to be there, but they are all just wave functions. If you take one piece of matter and go deep into it, you will see that it is only space. Everything is just space. So what you see does not exist.
You know, one great quantum physicist, when he met me, he said a wonderful thing. He said, 'You know Gurudev, for forty years I studied matter only to realize that it simply doesn't exist. Now if I talk on quantum physics, people think I am talking on Buddhism'.
I told him that in Yoga they talk about the five elements. He jumped out of his seat. He was shocked. He said, 'Greeks only knew four elements, Fire, Water, Air and Earth'. I said, 'Yoga talks about the fifth element which is Space'.
If you read Yoga Vashishtha, you feel you are reading quantum physics. Yoga is all about realizing the oneness of consciousness and that's exactly what physics talks about.
So, one is a materialistic approach and the other is an approach from the level of consciousness, and they meet at the same point.
Spirituality is only an extension of science, it is not anti-science.
Q: Gurudev, The breath is so powerful. How does it work in connecting us to the subtle dimension?
Sri Sri Ravi Shankar:
My dear, in the subtle you are already connected. The breath only makes you realize that you are connected.
Your mind is always outside and it does not come back to itself, so the breath is the first step in bringing the outgoing mind inward. It is the doorway or the pathway, and meditation keeps the mind in the inner chamber.
Q: Gurudev, Can you please talk about karma and how it works? I always question young kids that die painfully, or babies who die in the mother's womb.
Sri Sri Ravi Shankar:
You know, karma is unfathomable. It is very deep, like measuring the depth of an ocean. Which karma, where, what? It is all simply too big to explain, but it is the cause for any action.
No event or action can happen without a cause, this is simply a scientific theory. There needs to be a cause for every result. So every effect has a cause and this cause is karma. But this cause is so deep because it is not connected to just one incident, it is connected to many things and it is enormous.
That is why Krishna says in the Bhagavad Gita, 'Gahana karmano gatih', unfathomable are the ways of karma. So don't sit and waste your time thinking about karma.
In the scriptures also it is said, 'If you do this you will have this karma, and if you do that you will have that karma', but there is no need to go into it.
Q: Gurudev, I have misbehaved and now I feel very sad about it. My family is also suffering. I keep thinking of the past and I can't get rid of it. Please tell me what to do.
Sri Sri Ravi Shankar:
What is the surety that you will take my advice and do what I say?
If you would have taken it, you would have done it already. You don't take my advice, so what can I do?
Come on drop it! Some karma, something made you misbehave, and it is finished. Why to sit and crib about something that has happened in the past.
Every action happens because of four things:
1. You had the intention to do the action
2. Someone else wanted you to do it and that made you do it
3. Neither you or the other person wanted it, but somehow it happened against both your will
4. Both wanted it so it happened
Are you getting what I am saying?
Two people are involved in a fight with each other.
First possibility is, you were upset and it came out of you. You were upset and your own anger caused it.
Second possibility is, one comes to you in an angry mood and you catch that angry vibration and you also shout. You were very happy but someone's vibration took over and you reacted.
Third, neither you nor the other person expected but something happened, like an accident. This is because of time and some karma.
Fourth is, both you and the other person wanted to go on a ride, so you went together.
So actions or mistakes have these four types of possibilities.
It is useless to sit and worry about the past. Just move on! Every moment there is sparkling, scintillating energy within you, so move with that.
Mistakes have caused pain and that is good. Pain has given you depth and that is good. You have learnt from the mistakes and now you don't want to commit the same mistakes again. That is good also.
Q: Gurudev, Sometimes people ask me for things, and I deeply want to say, 'No'. Can one convert the 'No' to a sincere 'Yes' in some way?
Sri Sri Ravi Shankar:
No, you shouldn't do that. Sometimes you should keep the 'No'. I learnt this the hard way. It took me a very long time to say, 'No'.
You should say 'No' sometimes because there are people who misuse your kindness and compassion. And if you keep saying 'Yes' to them all the time, they will not grow. They will not learn a lesson and they will try to take advantage of you. So sometimes, you must put your foot down and say, 'No'. It is necessary!
Take children for example. Children all the time want to eat only candy, will you say yes to them all the time? Then you will be a very bad mother.
If a child want to go and play all day long, will you say 'Yes'?
No child wants to go to school. They would like to play all the time. Would you allow them to do that? You have to say, 'No'.
If you have to bring discipline to your life, or to another's life, you have to say 'No'. We must say it.
In India, in cities like Mumbai and Delhi, you will find a lot of people coming and begging. In the initial days, I could never say no to them, but then I thought, this is not good. I am making them tread a wrong path.
I was in Bay area last week, in California and people came to me saying that there are 50,000 homeless people in Los Angeles and we are feeding them every weekend. I said, 'You should not do that. These homeless people are strong. Their health is okay. You should make them stand on their feet. Help them get a job. Help them get over their laziness and inertia, and make them self reliant. Instead, you are dishing out food for them? You did it once, it is okay. But you must not do it on a regular basis'.
It appears cruel, but it is actually good for them. You are making them dependent and weak by giving such people food. If they are sick, or children, or old people, then yes, give them food every day, take care of them. But if they are capable of working or doing something, we should not make them beggars. In those situations, you should say no.
That is why even in the scriptures it is said, compassion should be accompanied with wisdom. Which means that we should see whether our compassion is going to do good for them or not?
Your real compassion is not charity at that time, but giving good words of advice and bringing discipline in the people.
Some people take advantage of others. They keep taking money from here or there, and some even make a business out of cheating people. They cheat so many people. You should not be a party to it if you really want to help them.
But if someone is really in need, then yes, you should help them. But don't entertain laziness or people's whims or fancies.
So, compassion should always be accompanied by wisdom.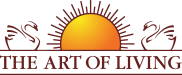 Founded in 1981 by Sri Sri Ravi Shankar,The Art of Living is an educational and humanitarian movement engaged in stress-management and service initiatives.
Read More