Newsroom
Search results
Delicious Food For The Soul Art of Living to conduct nation-wide meditation camps   ...

Mon, 03/05/2012

This week many physicians and medical professionals across the country will be watching the documentary, "Race to Nowhere" being screened on the occasion of National Sleep Awareness Week. The film casts a spotlight on the growing dissonance in the educatio ...

Tue, 01/03/2012

Terrorism is deeply steeped in hatred. An act without hatred is what Bhagavad Gita propounds. The Bhagavad Gita epitomizes the correct action -- of righteousness, of upliftment of spirit and an action or duty that ought to be performed even in the most com ...

Thu, 09/08/2011

The Art of Living Foundation, an international non-profit that offers stress reduction, meditation and self-development programs is offering 3 weeks of free Art of Living Yoga for September, National Yoga Month. Art of Living Yoga comes directly from the p ...

Sun, 07/03/2011

by Sylaja Kannan The power of ancient love extremely evident today at the Olympistadion, Berlin. As I walked into the stadium, my tickets were checked by an Argentinian, I received directions at the Information Center from an American, ate lunch which was ...

April 2011,Anna Hazare speaks after breaking his fast unto death for the Lokpal Bill: Anna Hazare: "Today you all saw how enthusiastically and strongly we won! I speak for all the people who encouraged us to continue this endeavour, gave us inspiration an ...

Meditation classes for Tihar inmates 1 Jul 2004, 2253 hrs IST, Anuradha Mukherjee, TNN http://timesofindia.indiatimes.com/articleshow/msid-761499,prtpage-1.cms times of india articel NEW DELHI: Yoga's the new mantra of well being for terrorists and harden ...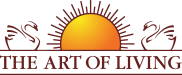 Founded in 1981 by Sri Sri Ravi Shankar,The Art of Living is an educational and humanitarian movement engaged in stress-management and service initiatives.
Read More