Programs
Search results
Sudarshan Kriya has helped me cope with academic, social and emotional challenges in an extremely competitive environment with a smile. Anushree Gupta Assistant Legal Manager, ITC Limited Afghanistan ...

Rest in your Infinite Nature The Art of Living Part 2 Course usually offered in residence and for a minimum of 4 days, provides optimal conditions for going deep within, quieting our mental chatter, and experiencing profound rest and inner silence. This ...

Q) What is The Art of Living Blessings course? Fulfillment is a beautiful quality of the consciousness and gives one the ability to bless and be an instrument of healing. The Blessings Course offers an experience of abundance, contentment and fulfillmen ...

Sri Sri Yoga- Recharge, Strengthen, and Awaken your True self. Sri Sri Yoga is a holistic way of energizing and integrating your mind, body and spirit.  This ancient knowledge made applicable for modern times can be easily added to your daily routine resu ...

Sahaj Meditation Retreat in Boone, NC "Getting back to serenity, to your original nature, is meditation."   "I felt very peaceful after the meditations: at ease with myself, my thoughts and my actions. I was not hesitant to be myself. This experien ...

Why do we Need to Meditate?- Sri Sri Ravi Shankar ...

Himanshu Nagarkar: High on Life Himanshu Nagarkar is a mountaineer by choice and a corporate soft skill trainer by profession. He has done his Master's in Law with a specialization in cyber law. This dynamic YES!+ teacher has been brightening thous ...

Turn the storms of emotions at home into waves of peace, love and happiness. Anytime. Every time!!! Don't just keep your friendliness for family gatherings, celebrate every moment and welcome your community as your family You can only share what you have. ...

Find out the purpose of your life Discover the mystical secrets of life and creation Experience freedom and explore the innermost depth of your being Take gentle guided steps on the path to enlightenment Experience the absolute truth, highest knowledge an ...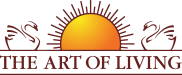 Founded in 1981 by Sri Sri Ravi Shankar,The Art of Living is an educational and humanitarian movement engaged in stress-management and service initiatives.
Read More