Projects
Search results
Mawahib Al Shaibani WEP Coordinator "Sri Sri Ravi Shankar is my inspiration. Watching him work selflessly, tirelessly, enthusiastically, joyously- working towards making life a celebration on this planet- that is what inspires me to take on the challenges ...

Artists meditate and create new colors of ideas on their pallete The Art of Living has been promoting art and culture through its various events. In January 2010, Antarnaad, the musical symphony in Pune, several artists created a symphony of expressions o ...

Heavy monsoon rains in late July 2010 swept through the country, washing away homes, roads, bridges, crops and livestock- a massive destruction from northern Pakistan to the southern province of Sindh. More than 20 million people, estimated to be nearly 1 ...

Overview Guided by Sri Sri Ravi Shankar, the Art of Living Foundation has adapted a multi-faceted approach to bringing relief to those affected by disasters. While bringing material relief for immediate medical and food crises is the first priority, the A ...

The Art of Living enables one and all to contribute through various means- be it financially or through innumerable seva projects, both in urban and rural India. If the money one donates is to bring a smile on a child's face or relief to the one in dire n ...

Life can be challenging for a police officer in the city that never sleeps. Whether it is dealing with the constant flow of miscreants, or managing the escalating traffic or rehabilitating misguided youth towards a better life, the policeman is always at ...

0 One wave of disaster Distributing Relief Material A New Beginning People Speak Out Their Pain To Sri Sri Ravi Shankar Sri Sri Ravi Shankar Visiting Nagapatinam South-East Asia Tsunami (December 2004) On 26th December 2004, an earthquake of a magnitude o ...

0 Floods In The River Koshi Caused Havoc In The State In Bihar In September 2008 Ponad 3,5 miliona ludzi zostało przesiedlonych w obrębie stanu Wolontariusze pokonują wszelkie przeciwności, aby dotrzeć do zalanych wiosek Sri Sri przeszedł odcinek 4 kilome ...

Cyclone Aila, West Bengal, India (May 2009) Within two hours of Cyclone Aila hitting the Sunderbans, Art of Living volunteers from West Bengal reached the affected areas. The initial two to three days were spent in extensive search and rescue operations a ...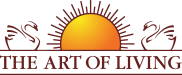 Founded in 1981 by Sri Sri Ravi Shankar,The Art of Living is an educational and humanitarian movement engaged in stress-management and service initiatives.
Read More