Projects
Search results
Formerly part of Yugoslavia, Croatia is a region, whose history has been fraught with hundreds of years of bloodshed and conflict. The ravages of war have taken a serious toll on the people, affecting one and all. As Sri Sri has done in other war-torn regi ...

"If we reduce the number of oxygen radicals, we improve the antioxidant status in our body and live longer."- Manoj Jain Ever wondered what causes us to age, resulting in death of our body cells over the years, or develop heart disease leading t ...

A study done by the University in Oslo, by Professor Fahri Saatciouglu; "Study was done on Breathe Smart participants who have been involved with party drug use. Their level of stress and anxiety was measured by two independent tools, Becks Depressio ...

Stress Management for Law Enforcement Pilot Study In an effort to identify effective tools to combat stress, Police Chief Charles H. Ramsey decided to pilot the International Association for Human Values (IAHV)/The Art of Living Stress Management workshop ...

Wed, 01/09/2010

seppa school times ...

Sheree Camel Katrina survivor It was just a fabulous course to be at peace and more centered, to be more at ease. It was simply great to be able to control the breath and realize how it is moving through my body. I was able to put all that together. Websi ...

Whitney Bank Katrina survivor The course gave me much more than I expected. I was able to feel free and relaxed. I was able to find some peace where I had none. I had a feeling of peace, greater awareness and relaxation- something I didnt had before. Webs ...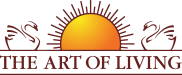 Founded in 1981 by Sri Sri Ravi Shankar,The Art of Living is an educational and humanitarian movement engaged in stress-management and service initiatives.
Read More