Meditation
Search results
This New Year go to a place where everything is beautiful! That place is within you. Power up with a special live New Year meditation with Sri Sri.  Reach in. And then let's reach out to make the world a better place. A Half hour of deep retreat   &q ...

  Q: What is meditation? Sri Sri: A mind that is in the present moment, alert, without agitation, hesitation and anticipation is meditation. A mind that has become no mind and has come back to its source is meditation. In meditation all other organs are i ...

Website Section:  Sri Sri on Meditation Sahaj Samadhi Thu, 01/06/2011 Location Information:     Sao Paulo Brazil Social:  ...

  After completing medical school followed by 4 years of specialty training while being married to a physician and having 3 very active boys, I found it very difficult to sit still and relax. Sahaj Samadhi taught me not only how to sit still, but to feel ...

 Thank you for sharing your Meditation Experience with us. ...

Please wait till the page is loaded. You can share your meditation experiences with us on experiences@powerofmeditation.org ...

Meditation & Levels of Existence Spirituality is observing your own existence. Have you experienced your own body? Experiencing the various levels of existence- your own body, your breath, your mind, your emotion, and the source of your life- is medit ...

"It feels like breathing out all the stress of war and breathing in a new life. This program has changed my life. After so many years, I am able to control my mind. I am now ready to face the challenges of life."- Ahmed Hinoon, Iraq Ahmed bears testimony ...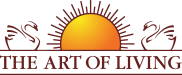 Founded in 1981 by Sri Sri Ravi Shankar,The Art of Living is an educational and humanitarian movement engaged in stress-management and service initiatives.
Read More