Mega Events
Search results
  Let's celebrate a pollution free & environment friendly Diwali with Sweets & Smiles. Share your Experience with us! Share the way you are celebrating Diwali along with photos on webteam.india@artofliving.org. The Best experiences will be pu ...

Muskaraee Meri Mumbai Sri Sri's visits Mumbai from Jan 13th – 15th January 2011 Sri Sri Ravi Shankar visits Mumbai, the city that never sleeps, the city that's always on the move and moves on no matter what it faces… they say an average Mumbaikar sleeps f ...

The event is organized by the International Association for Human Values (IAHV) Germany jointly with its sister organization,The International Art of Living Foundation (IAOLF) Switzerland and several partner organizations. Partner Organizations IAOLF and ...

Language English Arosa, Switzerland 8th of Mai 2008 to 12th of Mai 2008 Over 520 participants from around the world gathered at Arosa as Sri Sri guided the advanced meditation program offered by the Art of Living from May 8-12, 2008. Amidst the snow-cappe ...

The Art of Living's 30-year celebrations with Naadha Vaibhavam. Chennai, India Videos of Naad Vaibhavam   "Sangita gnanamu bhaktivina Sanmargamu galade manasa." The 18th century Saint-composer, Thyagaraja asked: Can the mind find salvation without the kno ...

The world's largest exam special YES! (Youth Empowerment Seminar) workshop is set to begin in Ludhiana, Punjab, India from November 7-11. Over 10,000 youth from over 150 schools across Ludhiana and 21 cities are participating in this workshop. The YES! wo ...

Here you will find many questions answered. Please go through all questions carefully, if there are any further queries or your question cannot be found, please email courses@vvmvp.org ARRIVAL QUERIES PROGRAM AND PAYMENT QUERIES ASHRAM QUERIES HOUSING QUE ...

Shiva is the meditative aspect of the entire Universe. Shiva pervades the entire Universe. He is in every atom of the Universe. Shiva is the one energy that manifests itself in endless forms. Albert Einstein once said, "Energy can neither be created nor d ...

Language English 16th of Feb 2012 to 20th of Feb 2012 Maha Shivratri 2012 will be celebrated in presence of Sri Sri Ravi Shankar at the Art of Living International Center, Banglaore. Scheduled events: 16- 20 February 2012: Shivratri Special Advance Medita ...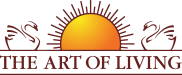 Founded in 1981 by Sri Sri Ravi Shankar,The Art of Living is an educational and humanitarian movement engaged in stress-management and service initiatives.
Read More