Mega Events
Search results
Training of Trainers Workshop for Faith In Action- Interfaith Response on HIV AOL State Coordinators: A VVMVP, IICA & INERELA+ Initiative: 12th and 13th March 2011, Bangalore Premise: After the success of Faith in Action- A review meeting of partners ...

Event settings Big Course Event dates:  Thu, 04/07/2011 (All day) to Sun, 04/10/2011 (All day) Location Information:     Gauteng South Africa Images News and Articles image:  Website Section:  Big Course Social:  ...

HARI-KA-AANA-HARIYANA 17th to 19th March 2011 Advance Meditation Course with Rishi Vidyadhar in the presence of Sri Sri Ravi Shankar   Date: 16th To 19 March 2011 Reporting: Tuesday, 15th March 2011, 5:30 PM Venue:Savitri Lawns,Karnal Contact: 9896661321/ ...

Add Events to your Calendar! ...

Experience deep rest & awareness this Shivratri in the presence of H.H. Sri Sri Ravi Shankar Venue: Amroodon Ka Bag, Near New Vidhan Sabha, Janpath, Jaipur, Rajasthan (India) Time: 6:00PM Onwards, Wednesday, March 2, 2011 (Watch LIVE Webcast) "Deep re ...

 2001 Warkari (devotees of Lord Vithoba) sing in unison accompanied by 1008 Dhols (special drums) celebrating divine love in the presence of His Holiness Sri Sri Ravi Shankar. Venue: University Ground, Shivaji University, Kolhapur Time: 6.00 pm to 9.00 pm ...

Grand Guitar Ensemble for Peace 2nd July, 21.30- 22.45, Olympiastadion Berlin The World Culture Festival in Berlin will host a colorful concert with over 2,000 guitarists from every corner of the world gathering together. For more details, click here.     ...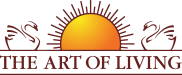 Founded in 1981 by Sri Sri Ravi Shankar,The Art of Living is an educational and humanitarian movement engaged in stress-management and service initiatives.
Read More