Mega Events
Search results
Cultural Festival: The overarching objective of the World Culture Festival is to further the Art of Living Foundation's vision of a stress-free, violence-free society. It is a time to come together as a one-world family. The program objectives are: Inner ...

http://www.worldculturefestival.org/en/Hotels_Estrel.wzi Suggested hotels for US travelers are Grand Hotel Esplanade Hotel Sylter Hof A complete list to ...

Tickets for the World Culture Festival 2nd & 3rd July 2011, Olympia Stadium, Berlin, Germany The tickets provide full access to the GRAND CELEBRATION in OLYMPIASTADION, WORLD CONTINENTS PAVILIONS and the YOGA Park Grand Celebrations at Olympiastadion ...

  'Just like the dance cannot be separated from the dancer, neither can the creation be separated from the creator'- Param Pujya Sri Sri Ravishankar ji Thiruvananthapuram, the evergreen city of India, was enthralled by a rare dance recital, as more than ...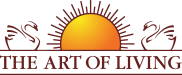 Founded in 1981 by Sri Sri Ravi Shankar,The Art of Living is an educational and humanitarian movement engaged in stress-management and service initiatives.
Read More