Big Course
Search results
Language English Arosa, Switzerland 8th of Mai 2008 to 12th of Mai 2008 Over 520 participants from around the world gathered at Arosa as Sri Sri guided the advanced meditation program offered by the Art of Living from May 8-12, 2008. Amidst the snow-cappe ...

The world's largest exam special YES! (Youth Empowerment Seminar) workshop is set to begin in Ludhiana, Punjab, India from November 7-11. Over 10,000 youth from over 150 schools across Ludhiana and 21 cities are participating in this workshop. The YES! wo ...

Language English 23rd of Dez 2011 to 6th of Jan 2012 Art of Living presents Punarnava Winter from 23 December, 2011 to 6 January, 2012 (Reporting on 22 December, 2011 & Departure on 7 January, 2012) at Bangalore Ashram. *Meditation is seeing God, insi ...

Language English India 21st of Jun 2011 to 25th of Jun 2011 No matter how busy you are, you need to rest and recharge. Just as a cell phone or computer. Often in the pursuit of 'that' perfect vacation, we spend so much energy on planning. And worrying. Wi ...

Upcoming Mega Sri Sri Yoga with Mahesh Girri ji in India – SRI SRI YOGA with MAHESH GIRRI JI at Ratlam, MP Date: 18th to 22nd May Time: 5.30 to 8 am Venue: Nehru Stadium, Do Batti, Ratlam, MP. SRI SRI YOGA with MAHESH GIRRI JI at Mandsaur, MP Date: 25th t ...

With humor and insight, Sri Sri Ravi Shankar has revived the profound knowledge from ancient sacred texts in the form of commentaries that make the wisdom easy to apply to daily modern life. The Art of Living centers offer group study sessions based on vi ...

Event settings Big Course Event dates:  Thu, 04/07/2011 (All day) to Sun, 04/10/2011 (All day) Location Information:     Gauteng South Africa Images News and Articles image:  Website Section:  Big Course Social:  ...

South Africa 20th of Nov 2010 What drove 700 people from all walks of life in Cape Town, South Africa to Maynardville Park on a lazy Saturday morning? The rain not withstanding,everyone stood in neat rows and followed the instructions of a Sri Sri Yoga te ...

Yoga is an ancient Indian body of knowledge that dates back more than 5000 years. The word "Yoga" came from the Sanskrit word "yuj" which means "to unite or integrate." Today, a greater awareness of heath is attracting people ...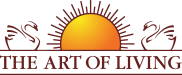 Founded in 1981 by Sri Sri Ravi Shankar,The Art of Living is an educational and humanitarian movement engaged in stress-management and service initiatives.
Read More