Big Course
Search results
109 people will participant in the one of the largest Part I courses in Africa. Jan. 2011, Zimbabwe For more details, mail: mremba@dmh.co.zw Event settings Big Course Event Location:  Zimbabwe Location Information:  United States Images News and Articles ...

For the 2nd time, the largest simultaneous peace meditation took place in the main cities of the American continent.     Cities that participated Montevideo La Paz Santiago de Chile Rio de Janeiro San Pablo Lima Asunción Quito Caracas Bogotá Paramaribo Ge ...

Language English 4th of Apr 2012 to 8th of Apr 2012 Helping people get peace of mind and equipping them to deal with challenges of modern-day living, Sri Sri leads advanced meditation programs in Bali. This bi-annual event has been regularly conducted in ...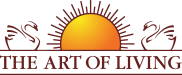 Founded in 1981 by Sri Sri Ravi Shankar,The Art of Living is an educational and humanitarian movement engaged in stress-management and service initiatives.
Read More