Cultural Event
Search results
HARI-KA-AANA-HARIYANA 17th to 19th March 2011 Advance Meditation Course with Rishi Vidyadhar in the presence of Sri Sri Ravi Shankar   Date: 16th To 19 March 2011 Reporting: Tuesday, 15th March 2011, 5:30 PM Venue:Savitri Lawns,Karnal Contact: 9896661321/ ...

 2001 Warkari (devotees of Lord Vithoba) sing in unison accompanied by 1008 Dhols (special drums) celebrating divine love in the presence of His Holiness Sri Sri Ravi Shankar. Venue: University Ground, Shivaji University, Kolhapur Time: 6.00 pm to 9.00 pm ...

0 Annam Brahm: Largest food festival Annam Brahma- A celebration for world peace, in which 5,000 different Indian Vegetarian dishes, followed by 'Bal Bhoj' wherein poor young children will be fed. Date: November 2, 2010 Venue: Ahmedabad, Gujarat ...

Rhyme and rhythm to unite hearts and minds The land of the singing fish- Batticaloa in Sri Lanka is all set to usher in 2011 by hosting a event on January 22, 2011 where over 21, 000 people from all walks of life will come together on one platform to sing ...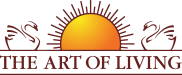 Founded in 1981 by Sri Sri Ravi Shankar,The Art of Living is an educational and humanitarian movement engaged in stress-management and service initiatives.
Read More