Religion
Search results
You know, people want an identity, and they hold on to religion as an identity. Once you identify with one religion, you find that those who do not belong to that religion, no longer belong to you. They are separate; they are different. And that is how str ...

Well, in Buddha's time there were many concepts of God. Many people had read all the Upanishad.
You should remember all of Buddha's followers were high intellectuals in contrast to the followers of Jesus; they were all fishermen; simple ...

For your sake don't argue with him and create hell here now. Tell him, 'Yes absolutely, I'm making a short-cut to go to the same heaven. That is all. And Jesus asked me to do all this and I'm doing exactly what he has said.' Tell him this. ...

I don't think so. If you are seeing it this way, then rub your eyes. The world has more of good people. Those who do wrong are only few in number. However, the good people keep quiet, this is wrong.
If the society has witnessed a fall, it is because of ...

Listen! Why should there not be? Why should everything be the same? God loves variety. He doesn't want you to eat only potatoes. Otherwise he would have made only one vegetable in the world – potatoes. Variety is nature. ...

Yes, definitely. Gautama Buddha was born as a Hindu, and then he became a Sanyasi. There is no difference between what Gautama Buddha said and what is there in the Upanishads. It is almost the same.
In Hinduism, we went into a lot of rituals and custo ...

There are various levels in Gods and Demigods too. All of them pray to Shiva. You would have seen Hanuman with folded hands in some temples and in some temples the hand is raised for blessing. ...

See, there should be no religious conscription (matantar). It is not good for the country. No one should leave one's religion.
Ours is an ancient religion. It is so tolerant. It embraces everyone. Accept all knowledge. Why do you renounce your religion ...

No, nothing like that. Some people take a vow to fast on Ekadashi day. It is purely individual choice. ...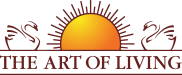 Founded in 1981 by Sri Sri Ravi Shankar,The Art of Living is an educational and humanitarian movement engaged in stress-management and service initiatives.
Read More