Love
Search results
Here are the signs of love! 1. When you love someone you dont see anything wrong in them. Even if you see some fault in them you justify the fault and say, 'Well, everyone does it. It is normal' 2. You think you have not done enough for them. Th ...

How can we reconcile the impersonal with the personal? In love you raise the object to life. When you love an object it becomes life. For children everything is personal. Children take each object they play with and make it totally personal. Even a stone ...

With whom do you feel really comfortable and at ease? You feel comfortable with someone who does not question your love, someone who takes for granted that you love them. Isn't it? If someone doubts your love and you constantly have to prove it, this ...

his is my first meditation course. So far, it's much better than I expected. I am worried because I would like to meditate all the time. What should I do? ...

Do not ask them "Do you really love me?" Instead, ask them "why do you love me so much?" Tell them they love you too much and "I think I don't deserve this." You have to go on this trip and do everything with style. Any problem in life should be handled wi ...

There are some who are longing for change. Feeling that everything is stagnant in their lives, they want to change partners, careers, dwellings. And there are some who are scared of change. They feel secure the way they are. There are some who see the cha ...

Only one who has renounced can truly love. To the degree you have renounced, to that degree you have the ability to love. Often people think those who renounce cannot love, and those who love cannot renounce. This is because so-called renunciants do not s ...

Mistakes keep happening all the time. Often you get irritated by them and want to correct them. How much can you correct? There are two situations when you correct others' mistakes: 1. You correct someone's mistake because it bothers you. But even if you ...

Love is your nature. But in the process of its expression, you often get caught up in the object. This is when your sight is caught outside. To return back to your nature, you need insight. Pain is the first insight. It takes you away from the object and ...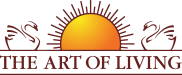 Founded in 1981 by Sri Sri Ravi Shankar,The Art of Living is an educational and humanitarian movement engaged in stress-management and service initiatives.
Read More