Thoughts
Search results
I think you have too much free time to think and see what is happening. Just get busy, do Karma Yoga (the path of action). When you are engaged in seva, you don't sit and think 'Oh, how am I feeling? How am I not feeling?' Feelings are all part of ...

Never mind, don't worry; don't identify yourself with the thoughts. Thoughts are thoughts, they come and go, don't worry. As long as you don't give them power, you don't act on them, you are very safe.
It takes time for your consciousness to be so di ...

Intention is also a thought, a stronger thought or a resolved thought. So many thoughts come and float around but some thoughts are resolved. Those resolute thoughts we call intentions. ...

Thoughts are part of your consciousness; they come and go.
Now, how to get rid of thoughts? There are four ways.
One is when you are shocked. If you get a shock, even an electrical shock, your mind goes blank. I don't want you to do that (get an ...

Well, are you ready to drop this thought?
What if I don't answer this question, what will you do? Hang on to the question?
You get too many thoughts; just find out from where do they come? Sit down for some time and see; these thoughts are arisin ...

Thoughts do come, and you encourage some, and you discourage some. When you encourage some and act on it, the result is there. If you just sit idle and keep thinking and don't do any action, even the best of the thoughts are not going to fructify. ...

This is for you to discover. It is an individual discovery. It is like asking me how the food tastes.
If you ask someone, 'how sweet is this dish?', you have to taste it.
So, if you want to know where the thoughts arise, you better discover it. ...

You don't control your thought, you drop them and relax! When we try to control the thoughts that is when it becomes a problem. ...

Karma is nothing but impressions in the mind and brings about similar thoughts. Ya, it is very much possible.

...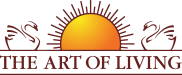 Founded in 1981 by Sri Sri Ravi Shankar,The Art of Living is an educational and humanitarian movement engaged in stress-management and service initiatives.
Read More