Longing
Search results
Longing itself is Divine. Longing for worldly things makes you inert. Longing for Infinity fills you with life. When longing dies, inertia sets in. But longing also brings along a sense of pain. To avoid the pain, you try to push away the longing. The ski ...

Karthik: Is there something we should not be dispassionate about? Guruji: Myself! (laughter) Do not put off the fire of longing for the Divine or Satsang with Dispassion. There is a little fire in you that propels you towards Knowledge, Sadhana, Devotion ...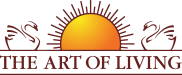 Founded in 1981 by Sri Sri Ravi Shankar,The Art of Living is an educational and humanitarian movement engaged in stress-management and service initiatives.
Read More