Maya
Search results
Beyond an event is Knowledge. Beyond a person is love. Beyond an object is infinity. Knowledge is not in an event; it is beyond an event. If you take one event and infer anything from one event-- infer knowledge-- it will be erroneous knowledge. Say Nancy ...

You have five aspects to yourself: Asti (is-ness); Bhaati (Knowledge, expression); Preeti (love); Nama (name); and Rupa (form). Matter has two aspects: name and form. Consciousness has three aspects: "is-ness"- that it is; knowingness/expression ...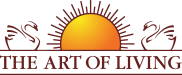 Founded in 1981 by Sri Sri Ravi Shankar,The Art of Living is an educational and humanitarian movement engaged in stress-management and service initiatives.
Read More