Atheism
Search results
A pure atheist is impossible to find. An atheist is one who does not believe in anything that is not concrete and tangible. Life is not all concrete and tangible. Nor is this Universe. Whether it is business, science or art, they all involve a certain amo ...

It is difficult to see God as formless and it is difficult to see God as form. The formless is so abstract and God in a form appears to be too limited. So some people prefer to be atheists. Atheism is not a reality, it is just a matter of convenience. Whe ...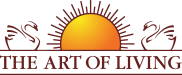 Founded in 1981 by Sri Sri Ravi Shankar,The Art of Living is an educational and humanitarian movement engaged in stress-management and service initiatives.
Read More