About Us
Search results
She once dreamed of pursuing a career as an interior designer. She became an Art of Living teacher and loves seeing people recognise the beauty within- an interior designer in the true sense! Born on the 6th of May, in Pindi, Pakistan, Shahnaz Minallah co ...

Vibrant, ambitious, class topper- Kamlesh Barwal, born in an affluent business family was also a mischievous girl. "My friends and I were so intolerably naughty that we would be given our class attendance so long as we stayed out of the professor's way." ...

One might think that life is made as soon as one becomes a student, let alone an ideal student, in the Indian Institute of Technology. But then for Dinesh Kashikar, something was always missing. "I joined IIT in 1991. I was the general secretary of the ho ...

Girin Govind, engineer, working for a private company, was waiting for the day he could fill his minutes with a job that is his true calling. He wanted to follow the footsteps of his guru,  Sri Sri Ravi Shankar. After months of asking if he could move to ...

Deepali Patel is a significant drop in the wave of spirituality that is fast spreading peace and joy. Deepali, young Mumbai girl, first did the Art of Living Course in 1999 while working at the Taj. "It opened up a whole new world for me. I found the ...

I did my first Art of Living course in Kolkata, about 14 years ago, and that time I had never heard about the organization. So, when my mom gave me 500 bucks to do a Reiki Course, I was heading towards the room on the 3rd floor of a building and on the 2n ...

You are here because the page you have requested does not exist.Below are few links you might be interested in. What Sri Sri said Today Latest article on Yoga Story that could be yours   Meditation Patanjali Yoga Sutra of the Week Projects Volunteer Guru ...

  certificate_3.jpg Sri Sri completed the course in March 1974. Due to his mother's illness, he was unable to take the exams in April 1974. He took the exams in October 1974. ...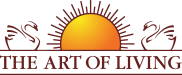 Founded in 1981 by Sri Sri Ravi Shankar,The Art of Living is an educational and humanitarian movement engaged in stress-management and service initiatives.
Read More