Mega Events
Search results
Naad-Vaibhavam Abhanganaad Natyavismayam Antarnaad Mohiniattam Brahmnaad 0 0 ...

  2nd July, 20.45- 21.00, Olympiastadion Berlin The World Culture Festival in Berlin will host a colorful concert with over 2,000 guitarists from every corner of the world gathering together. Music transcends cultural borders and political boundaries. In ...

"Harmony is required in life. Devotion is the melody in life, knowledge is the rhythm. Make your life harmonious and you will get happiness and joy," said Sri Sri. On this note, on the evening of 17th Jan, 2012, Solapur reverberated with the rhythm of 1 ...

The Advanced Meditation Course provides optimal conditions for going deep within, quieting our mental chatter, and experiencing deep rest and inner peace. The practice of silence – of consciously withdrawing our energy and attention from outer distraction ...

  Navratri celebrations at the Art of Living Bangalore Ashram Oct. 12, 2010 Navratri celebrations 2010 @Bangalore Ashram- 10th Oct 2010 Navaratri celebrations @Bangalore ashram with Sri Sri- Oct.9,2010 Nine Days Of Navaratri- A talk by Sri Sri Ravi Shan ...

The event is organized by the International Association for Human Values (IAHV) Germany jointly with its sister organization,The International Art of Living Foundation (IAOLF) Switzerland and several partner organizations. Partner Organizations IAOLF and ...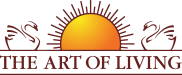 Founded in 1981 by Sri Sri Ravi Shankar,The Art of Living is an educational and humanitarian movement engaged in stress-management and service initiatives.
Read More