Social Issue
Search results
Language English United Nations, Palais des Nations 1st of Jul 2013 The Art of Living Founder is amongst the much-awaited keynote speakers at the upcoming International Leadership Symposium on Ethics in Business on 1st July at the Palais des Nations For t ...

The Art of Living Foundation in Argentina is organizing the first marathon and march for wolrd peace as part of the numerous events preparing the arrival of Sri Sri Ravi Shankar in Argentina. Some 3000 people wearing The Art of Living T-shirts will run in ...

Language English Reception at the Josefshaus Oppenau Reception at the Josefshaus Oppenau An evening of cross-cultural encounters An evening of cross-cultural encounters Bad Antogast 20th of Apr 2012 "Break your walls" Peace Camp at Art of Living ...

Youth leaders from the Art of Living Foundation joined the United Nation' s STAND UP TAKE ACTION Campaign in October 2008 in an effort to raise awareness of the UN Millennium Development Goals. This collective effort empowered more than two thousand stude ...

    Join the March Route: Begins from the Ramlila Ground upto Jantar Mantar Delhi on Date: January 30, 2011 Time: 1 pm       'If we can accept corruption as our way of life and carry on with this, we are cheating ourselves and cheating millions of people ...

Women and Technology Date: 3- 5 February 2012 Venue: The Art of Living International Headquarters, Bangalore This event will be webcast live, as per the IWC schedule. For timings please click here Participants can look forward to: Thought- Provoking Sessi ...

  What is Mandela Day? The Mandela Day campaign message is simple: Mr. Mandela gave 67 years of his life fighting for the rights of humanity. All we are asking is that everyone gives 67 minutes of their time, whether it's supporting your chosen charity or ...

Sri Sri will be addressing the PanIIT Conference. Watch the webcast on http://wstech.wstream.net/paniit Event settings Event dates:  Sun, 10/31/2010 (All day) Event Location:  India Location Information:  New Delhi    Delhi India Images News and Articles ...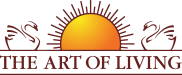 Founded in 1981 by Sri Sri Ravi Shankar,The Art of Living is an educational and humanitarian movement engaged in stress-management and service initiatives.
Read More