Good intentions are the seed of great actions. Organizations are looking to contribute more and more to society and towards building a more sustainable future.
The Art of Living brings together a gamut of social service projects ranging from rural education to rehabilitation of prisoners who want a second chance at life to building homes for homeless to trauma relief during cataclysmic events. These present a wonderful opportunity to create Corporate Social Partnerships that can make a difference to the world.
For more information, write to us at: info@apexprogram.org or visit our Website: www.apexprogram.org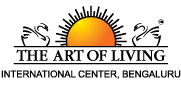 Founded in 1981 by Sri Sri Ravi Shankar,The Art of Living is an educational and humanitarian movement engaged in stress-management and service initiatives.
Read More