Education
Suchergebnisse
An Endeavour to spread Self-Sufficient, Holistic Education Chandan Soren comes home each evening to his mother and three sisters, pleased after attending school, alongside earning a salary by driving his teacher's home. He is one amongst many who found an ...

A revolution for education. 383 free schools in rural, tribal and slum areas of India are teaching thousands of first-generation learners. Imagine a world in which children from rural areas, tribal areas and slums are able to receive free school education ...

Belongingness Smile Introduction School education is the first environment outside the home where a child learns to interact with others. Therefore, it is very important for the school environment to be as comfortable and friendly as possible. The impact ...

50 children from Meghalaya, 20 from Assam and Manipur and lately 16 girls from Meghalaya have come to the ashram. They have came from a tribal culture, a different lifestyle from our modern day society. The parents happily sent their children to be educat ...

Background The Art of Living team put immediate relief measures in place after the tsunami in Nagapattinam, the team helped to re-build the communities by building homes, primary and secondary schools and an industrial centre. These long term measures hav ...

Donate Now: For Gift a Smile Ever felt perturbed seeing a child being deprived of the basic necessities of life? Here is an opportunity to open up your heart and HELP. Through education we can unlock the vicious and self-perpetuating cycle of hunger and p ...

Sri Sri Vidya Mandir is the first English medium school in Asia's largest slum. Today the school has six rooms and classes up to 6th standard. Despite numerous challenges, such as the children's difficult backgrounds, unavailability of land and parental i ...

Background Ved Vignan Maha Vidhya Peeth (VVMVP) was the first rural school started by Sri Sri Ravi Shankar in 1981. It started when Sri Sri observed some local children playing in the dust near The Art of Living Centre. When he saw that they had no access ...

Sri Sri Gnan Mandir, the first free school in Arunachal Pradesh Inspired by Sri Sri Ravi Shankar's vision of providing value-based education to marginalised sections of society, the Art of Living opened 'Sri Sri Gyan Mandir', a school that provides free e ...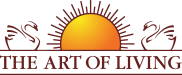 Founded in 1981 by Sri Sri Ravi Shankar,The Art of Living is an educational and humanitarian movement engaged in stress-management and service initiatives.
Mehr