Meditation Experiences
Suchergebnisse
From an athlete to a student; from an entrepreneur in organic products to a meditation teacher with students in diverse places such as Mexico, Nicaragua, Costa Rica, Guatemala, Asia, USA, and Germany. San Jose's Luis Diego Cob wears many hats. The one t ...

"My work, doing and teaching meditation just complement each other," shares Konstantin That's how he names his 14-year-long meditation journey, 'from head to heart'! As an engineer, Konstantin Dragov shares having been very intellectual, to th ...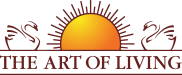 Founded in 1981 by Sri Sri Ravi Shankar,The Art of Living is an educational and humanitarian movement engaged in stress-management and service initiatives.
Mehr