Question & Answers with Sri Sri Ravi Shankar

Q: Sometimes I find many vikaras (flaws) in myself and think that I don't deserve to be on the path. What can I do?
Sri Sri Ravi Shankar:
Get rid of guilt. Till now you were suffering from guilt and weren't even aware of it. Now that you are aware you can't bear it. This makes you a seeker. So many have dropped their vikaras. Keep doing satsang, seva and get into the depths of meditation - it will rid you of the vikaras and the old impressions will be washed. If you were completely hopeless you wouldn't even have got a chance to come here, on the path of satsang. You have done something good - direct your vision to the good as well.
Sri Sri Ravi Shankar:
Through sadhana, Kriya , meditation.
Q: They say God is omnipresent and they have vahanas (vehicles). Like Nandi (the sacred cow) for Shiva and the mouse for Ganesha. What is the significance of these?
Sri Sri Ravi Shankar:
The Divine energy is carried through different symbols. The Parmatma is One.
Yet different aspects of that Divinity are carried through different symbols.
It is so interesting. Our ancient people had the concept of opposites. The mouse is so small and the elephant is so big. Yet, the knowledge of an elephant (Ganesha) is riding on a small mouse (his vahana).
Kabir (a renowned Indian saint) did not study in a university. He had his Guru mantra. With one little mantra, he went into Samadhi (the deepest meditative state) and his consciousness blossomed.
The Divine Mother comes on a tiger. The Divine Mother is the most delicate feminine form of Divinity and She comes on one of the most ferocious of animals.
The commander-in-chief of the armies of the Gods, Karthikeyan, comes on a peacock. The peacock is associated with art and music.
There is a deeper significance to these symbols.
Goddess Saraswati (Goddess of Knowledge) is sitting on a rock. The rock does not move anywhere. Goddess of Wealth (Goddess Lakshmi) sits on a lotus flower in water. Wealth is unstable. You don't know when the share market is going to be unstable – how money can come and go.
The very fact that most Gods and Goddesses are sitting on a lotus flower depicts a fully blossomed consciousness. Only when the consciousness is fully blossomed, does Divinity ride on it.
Like the lotus flower whose petals transform from being concave to convex. Perhaps in those days, there weren't any chrysanthemums. Otherwise, they would have put some Gods and Goddesses on chrysanthemums.
Your real wealth is your inner strength. Your inner sense of fullness and not your bank balance is your real wealth.
You may have lots of money in the bank, but if your mind is fearful and small, then what is the point?
Today a gentleman came from Mandya (a small town in Karnataka) to meet me. He has two houses and doesn't have a job. He wants to sell one house and use the money to start a business. He wants to donate the other plot for a meditation centre.
He insisted that I take the land. The land costs several millions of dollars. He had even come with the land papers. I took the papers and told him: 'This is mine, but it will be with you. You take care of it. You keep it. You start your business, make your life stable, make your finances better. I'm not going to accept it.'
What I'm saying is that those who have very little have big hearts to give. I appreciate it. This is the most precious offer. That man came with his wife and mother. They kept saying, 'Guruji, please make a Temple of Knowledge over here. We have benefitted so much from the courses, we want others to enjoy.'
Just the gesture is enough. The heart that wants to do gets blessings.
Isn't it so interesting? Values of humanness and generosity are still alive on this planet.
People with big hearts are still alive.
I remember on the last day of the Silver Jubilee (The Art of Living celebrated 25 years of service in 2006), I met all the volunteers. As I was leaving, a 25-year-old boy came up to me, gave me an envelope and began to cry. He grabbed my feet and hands and sobbingly said: 'Thank you, please accept this.'
I took it and asked him what he did for a living. He was a labourer from Kerala (an Indian state) and had come to do seva for 15 days. 'Guruji, I don't know how to express my gratitude. My life has changed. Please accept this.' (Pointing to the envelope.)
I opened it and saw that it had Rs 5,000. It must have been his salary of two months.
I asked him about his family responsibilities. He has a mother, sister and is the eldest of two sons. I took Rs 100 from the amount and told him: 'This money is worth millions to me. Take the rest of the amount home.'
All that we need is to have a heart to do something. Nature will help you.
God will help you.

Q: How can I get rid of my fear of failing? I can't engage or start some project because of my fear of failure. How can I help myself? Thank you for all that you have done for me.
Sri Sri Ravi Shankar:
Accept: 'Ok, I am going to fail. So what? I still want to do it.' It's like a game you play, whether you win or lose, you play the game. Correct? If you are playing soccer, you just play, no matter if you win or lose, you just play. In the same way, don't be afraid of failure. If you fail, never mind, still do it. Ok?
You need to take some risks in life.
Q: What is the difference between aradhana (prayer), and sadhana (meditation)?
Sri Sri Ravi Shankar:
What is called sadhana for yogis is aradhana for devotees. The only difference is in the language usage.
Q: What is the difference between Guru and Avtaar?
Sri Sri Ravi Shankar:
Avtaar simply means descended. Guru means guide. The word, 'Guide' comes from the Sanskrit word meaning Guru. Giver and great also have their roots in Guru.
Why do you want to know the difference! How does it matter! You gave meaning to words, attach whatever meaning you want. A word can have different meanings in different languages. Also, there are different intentions and different connotations.
Q: When love is our essence, why do we seek love from others?
Sri Sri Ravi Shankar:
Perhaps you don't know that love is your essence – that's why! If you knew, you wouldn't ask.
Q: I am afraid of so many things especially death. How to overcome fear?
Sri Sri Ravi Shankar:
Meditation, and Meditation. Meditation, and Knowledge: only two things will help you overcome this fear.
Q: How to deal with the fact that one didn't get any support from the family. My mother was against her children. I try to find a way in life for twenty years and it doesn't seem to be possible.
Sri Sri Ravi Shankar:
You know, your mother and father have been a doorway for you to enter onto this planet. So, you have come through the doorway. Thank the doorway, honor the doorway, but don't go on putting all the blame on them. Don't blame them. They had only that much knowledge, that much love. They gave that much. If you have more knowledge, more love, you give it to others. Why say: Why didn't my mother love me? She had her own problems, she must be blocked with so much worry and tension. She was not as privileged as you are. You know, you are much more privileged, because you got this knowledge. You had a chance to know what true love is. Not everybody has this opportunity. Isn't it? So, just have compassion for her. Suppose, if she also had same knowledge just like you, and has been so sensitive towards her children, she would have expressed it. If she lacks sensitivity, she couldn't express love, that doesn't mean she doesn't have it. So, have compassion for her.
You know, there are four attitudes:
· friendliness for people who are happy,
· compassion for those who are miserable,
· happiness for those who are doing good work
· indifference with those who are doing bad work, bad things in life.
With this attitude our mind is saved. The most important thing is to save your mind at all cost. Remember that. We hear all the slogans, save the environment, save water, food, earth, trees. Nobody talks about saving your mind.
Your mind is being bombarded by so many things around, so many stimuli, so many things from every side. And gets into a mess and keeps reeling.
Just wake up and see what is in life? It is nothing. What do you do? You take a paid job, you earn money all day, come home, spend money on weekends. That's it. And have fights, love, then fight again, and then you die. Life is finished. And you don't even get bored, because it is so boring. You don't even realize it is so boring, because you haven't seen anything better. If there is anything better and that is all you see, that is what you will do. There is nothing better in life to do, no goal, nothing.
You feel such pity, 'Oh my God, what a waste of human life.' This human body has been given to us, we have attained this body to know, to realize something stupendous, something much bigger, something deeper, something vast. If we are not introduced to the vast space within us, if we don't know about it - what kind of a life is it then? It is a baseless life. There is no support, no base. Isn't it?
Spirituality is what gives you depth, which gives depth to life, which makes life vast, which gives you direction, which can eliminate all the sorrow and suffering and bring you fulfillment and joy. Isn't it?
You know, we must realize how fortunate we all are. We are very fortunate. What we have to be concerned about is about people being happy and that they get the knowledge and the depth in their lives.
Aggression is not our nature. We don't do anything aggressively. We gently keep enlightening people as we walk along our own path. There are so many people who are longing for this knowledge.
Q: In the Ashtavakra Geeta (an ancient scripture which documents the dialogue between Sage Ashtavakra and King Janaka), Sage Ashtavakra gives a lot of knowledge to Janaka but doesn't clearly answer his question about what is real and unreal. Please explain.
Sri Sri Ravi Shankar:
There are some questions that cannot be answered in words. Ashtavakra answered Janaka in silence.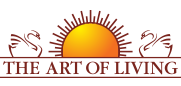 Founded in 1981 by Sri Sri Ravi Shankar,The Art of Living is an educational and humanitarian movement engaged in stress-management and service initiatives.
Mehr