Question & Answers with Sri Sri Ravi Shankar

Q: Gurudev, How can the Self be love, joy and peace? Aren't they all different?
Sri Sri Ravi Shankar:
Can there be joy without peace? (No, said the audience). If you want to make a distinction, then peace is very mild and always connected to disturbances, love is more to the heart and could be hate or love. Then joy, you find small or big joy. But they are all your nature. Like you can see, you can hear, you can smell, you can taste, but it is all you. There is something deep inside you which unifies all. All emotions are part of you. Their functions and expressions are different but all are in you. All arise in your mind. In this sense, they all are one, in another sense they are all different. When you smile you are different, when you sleep you are different, when you eat you are different but all are you. In this sense, they all are one. When someone dies, people stand up and say, 'Let's have a moment of peace'. Certainly that is not a joyous occasion and nobody will say, 'Let's have a moment of joy,somebody has died'. In some joyful celebration, like marriage, people don't say,'Let's have a moment of peace', that will always be called a moment of joy. My dear, all are part of you, all arise in you and in that sense all are one, all are linked.
Q: Gurudev, According to Raj Yoga, it is said that practicing meditation is meant for people who are reclusive and follow a strict and definite approach to reach salvation. Meditation is difficult for a person with much responsibilities. You said everyone should meditate. What are the implications of this on a normal person?
Sri Sri Ravi Shankar:
There are different forms of Yoga. Raja Yoga is Royal Yoga. In some forms, they spend a lot of time in practice. Some forms are for people like the prince who has so many responsibilities such that they can do the practice in a short span of time. Meditation is useful for people in all walks of life.
Q: Gurudev, Dear Guruji, only today I have fallen in love with nine people. One cute Serbian, one beautiful Croatian, one irresistible Bulgarian, one very nice German, two gorgeous Italians, and two delightful Russians and one really hot Indian. Clearly I can't make up my mind. Can you please help me?
Sri Sri Ravi Shankar:
I tell you the choice is too little for you. Go for more! Only nine? We have one ninety four countries in the planet! Don't be in a hurry to choose right away. Go slow. You know? Good!We have come to rise in love and on the way, it doesn't surprise me if you keep falling in love here and there. But don't be in a hurry to choose. Hundred and ninety two countries in the United Nations, Right?
Q: Gurudev, How to practice compassion and impartiality?
Sri Sri Ravi Shankar:
When you are unbiased in your mind, compassion simply flows. When you have belongingness with everyone, irrespective of their class, economic background, intellect, if you can connect, then compassion flows.
You could be anybody - Chinese, African - put yourself in different shoes, playing different roles, then suddenly you find that you are stuck as being somebody, and then you will see it is much more universal.
Q: Gurudev, How does one get rid of guilt and repentance?
Sri Sri Ravi Shankar:
When you come here you have entered a new life. That old person has died – it is a new life, new human being. You want to carry the burden of that old stone with you still? In ancient days there was a tradition. When someone came to the Guru, their name was changed reminding them that they now have a fresh new life.
Q: Gurudev, In my country, most people are of the opinion that you can't raise a child without a non - vegetarian diet, as the body will lack amino acids and the brain won't function properly. What should I do?
Sri Sri Ravi Shankar:
Ample research has been done to contradict this theory. Look into that. There are millions of people who are vegetarian in the West and they are very brilliant. In fact, all the genius people in the West, including Einstein were vegetarian. Many of the top scientists have been vegetarian. This theory that the brain doesn't work needs to be questioned.
Q: Gurudev, Sometimes I get very angry. It is like something gets inside me. How can I get rid of this inner demon?
Sri Sri Ravi Shankar:
I tell you, there is no demon inside. No! If anybody tells you, don't listen to them. Just walk away. There is no demon inside you. Got it? You arepure light. You are born of light. You are light. All that you need to do is wake up, little more silence, little more meditation and observe the sensations.Start observing the sensations in the body, in the mind. Yes? And such an outburst of anger comes and then subsides. It will take little time so that itdoesn't arise at all. The more we are in the state of dispassion or centeredness, lesser is the anger. Behind the anger is a desire for perfection. Wanting perfection makes you angry. Want brings anger in us. So when you keep observing, the want dissolves. You loosen up from inside. You start blossoming from inside. You will see, you will get very few opportunities where you have to get upset. It is ok to get upset once in a while, doesn't matter.
Q: Gurudev, Guruji, I have sinned in the past…
Sri Sri Ravi Shankar:
See, forget all sin and merit, when you come here. Punya brought you here, and sin is all gone. Washed off.
Q: Gurudev, Guruji, if souls are immortal does that mean there are finite number of souls on the planet?
Sri Sri Ravi Shankar:
Have you seen that signboard for advertisements? So many lights are there on it but not all are lit at one time. At some time some patterns of lights are there on board and at some other time some other patterns. Same is with the souls. It all depends on what souls are exhibited at one time.
Q: Gurudev, Can you please talk about restrictions during eclipse like not to eat?
Sri Sri Ravi Shankar:
The mind has a deep connection with the moon and the moon is connected to water and water is connected to the body: 60 to 70 percent of the body is water. Everything is interconnected. When a celestial phenomenon happens, it impacts the body also. For example, the way you feel early in the morning is different from how you feel in the afternoon or evening. Evening goes with romantic music and melodies, morning goes with wake up calls. You can't play romantic music in the afternoon.
The mind has an impact on the mind and body complex. Time has an impact on the mind. Planets have an impact on mind and the mind-body complex. Ancient people have written about it. When the mind says, 'It's wrong', you try to prove it wrong and when you can't prove it wrong, the mind accepts it. For example, turmeric. In the 70s and 80s, people dismissed it as only being a pigment with no food value but now scientists say it has the best anti oxidant value like amla (gooseberry) and tulsi (basil). They have started rediscovering the ancient sacred herbs as being very useful and a must for healthy living.
The reason we say, don't eat during and before the time of eclipse is because the food increases metabolism in the body. Increased metabolism doesn't let the mind be in a calm state. If you have food, you would simply fall asleep. We advise this to soothe the system and not excite it during the celestial phenomenon.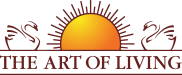 Founded in 1981 by Sri Sri Ravi Shankar,The Art of Living is an educational and humanitarian movement engaged in stress-management and service initiatives.
Mehr