Question & Answers with Sri Sri Ravi Shankar

Q: Gurudev, What is your advice to youth?
Sri Sri Ravi Shankar:
If they want advice, they can take it. Usually I don't give advice that is not taken. If advice is not taken, it remains as orphans in the air. The youth know that they have a responsibility towards their elders. I am always for joint families where all the generations live together but it has both advantages and disadvantages.
Q: Gurudev, I am unable to fulfill my commitments.
Sri Sri Ravi Shankar:
What you can fulfil, focus on that! Be happy you fulfilled two commitments, next time go on with three, four..., focus on that.
Q: Gurudev, why does judgment exist? where does it come from?
Sri Sri Ravi Shankar:
Judgment is a set of concepts which appears to be obsolete. An opinion or a concept which becomes obsolete, you call it judgment.Not the judgment that the judge gives in the court, but the one you come up with.You have an opinion of a person or a concept or a situation, when that breaks then you look back and you say, 'Oh, I have a judgment of it.' If it doesn't break that's when you say, 'Oh, I know it is knowledge, oh you know I know that's how it is'. You call it judgment when it is obsolete that means it has broken or proved to be false. Right?
Judgment is opposite of intuition, intuition is the right opinion. Judgment is the wrong opinion.
Q: Gurudev, Can the common man attain spirituality?
Sri Sri Ravi Shankar:
Only the common man can attain spirituality! If someone thinks they are very special, they cannot!
Q: Gurudev, Guruji, the youth is getting disappointed today because of chaos in society and corruption in politics. What is your message to youth?
Sri Sri Ravi Shankar:
All the youth should stand up now and start moving ahead together. When you all work in group then there is no such task that can't be accomplished.
Q: Gurudev, What is the secret to having a strong will power? Please tell me as I have so many bad habits that I would like to change about myself.
Sri Sri Ravi Shankar:
Now, three things can help you to get over bad habits.1. Love- If you love somebody or something, then promise them for their sake that you will continue the good habits.2. Fear - When there is a fear that this bad habit is going to bring great problems to me, then you will get out of it.3. Greed - If someone tells you that by leaving this bad habit, you will get a million dollars, you would not do that (the bad habit), you want a million dollars in your pocket. If someone tells you, don't drink or smoke for the next one week, then you will be entitled to one million dollars. Will you smoke, will you drink? No ways! If someone tells you that you will get 10 million dollars or 10 million euros if you don't smoke for one month or 30 days, they will say, 'Why only 30 days? I will not smoke for 35 days. I am sure of the number of days, as I want to be sure. Not 29 days. Some months are only 30, some are 31, so let me do for the maximum of 35 days'. Because you know, when you value some thing much more than the habit and you know that you are going to get that, then the habit will drop out of it. So through love, fear or greed you will stop doing it. You know, promiscuity has reduced to a great extent because of the fear of AIDS. After the dreadful disease of AIDS started appearing, then promiscuity came down to a great extent. So similarly, commitment to a higher cause can help you get over small little attractions.
Q: Gurudev, Guruji, I am very possessive about my things. I can share my things only with my dear ones and I don't like others using them. What can I do to come out of it?
Sri Sri Ravi Shankar:
Never mind. Others have accepted you as you are. You can think you have given a chance to accept as you are. Never mind. The time will come when you will rise above all this, me and I. Right now, don't feel guilty. Allow your boundary to expand gradually. Don't force yourself. May be after 10 years or 100 years! Then anybody can use your things. Then you can't say only my grand children can use my things. (Laughter)
Mind is so tricky and so funny when it comes to possessiveness. It's ok. There is a time for everything.
Q: Gurudev, Sometimes I get very angry. It is like something gets inside me. How can I get rid of this inner demon?
Sri Sri Ravi Shankar:
I tell you, there is no demon inside. No! If anybody tells you, don't listen to them. Just walk away. There is no demon inside you. Got it? You arepure light. You are born of light. You are light. All that you need to do is wake up, little more silence, little more meditation and observe the sensations.Start observing the sensations in the body, in the mind. Yes? And such an outburst of anger comes and then subsides. It will take little time so that itdoesn't arise at all. The more we are in the state of dispassion or centeredness, lesser is the anger. Behind the anger is a desire for perfection. Wanting perfection makes you angry. Want brings anger in us. So when you keep observing, the want dissolves. You loosen up from inside. You start blossoming from inside. You will see, you will get very few opportunities where you have to get upset. It is ok to get upset once in a while, doesn't matter.
Q: Gurudev, Do we all have a purpose in life or we can all come and go when it is? If there is one purpose what is it?
Sri Sri Ravi Shankar:
You know it's best to take out paper and pen, and list out what is not the purpose of life. By negating it will be easier for you.
Q: Gurudev, I don't seem to have changed much after the Sudarshan Kriya.
Sri Sri Ravi Shankar:
See, there are two things: we think I haven't changed. Ask any old man whether he is old. He will get angry. He says, "I am only 70, I am not old." Within himself, he doesn't think he has become old. There is something inside us that doesn't change, it remains the same.
That's why we think we haven't changed. Think about it.
From another angle, there are so many changes in you, you are not the same as you were two months ago. Wherever your eye falls, you see I am not the same. I don't think as before, feel as before. Then you think you are progressing in life. Some walk slowly, some take a big leap.
He, who takes a leap feels it's a big change. Even if one does not experience a dramatic change, gradually the change happens.
When you look back in life see how much you have changed.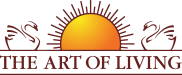 Founded in 1981 by Sri Sri Ravi Shankar,The Art of Living is an educational and humanitarian movement engaged in stress-management and service initiatives.
Mehr