Question & Answers with Sri Sri Ravi Shankar

Q: Gurudev, You have done a lot for my life? What can we do for you?
Sri Sri Ravi Shankar:
The society needs you. The society is to be benefitted through you. Like you have felt happiness, same way you can bring this happiness to 10, 20, 50 people. When you are happy and others become happy through you, I will also be happier.
Q: Gurudev, Do you ever get angry? What is the solution to anger?

Sri Sri Ravi Shankar:
This is a very important question. In the 55 years of my life, I have never said a harsh word. I could not do it. The worst I have ever said is, "You stupid."

Sometimes I want to show anger and people don't believe me. That is my problem. Things work better with some anger. Anger is good if you are aware of it. It should last only as long as a line drawn on a water surface lasts. Some carry over anger from the previous day, previous month, or ten years ago. The mind suffers. Get out of anger, frustration, jealousy and greed. Meditation will help. Pranayama, Sudarshan Kriya and yoga are the answers.

Q: Gurudev, Sri Sri, if joy is our nature, why do we lose touch with our nature? Why are we distracted?

Sri Sri Ravi Shankar:
Spiritual voyage can give you the joy and keep you in touch with your nature.

Q: Gurudev, Is spirituality really related to science?
Sri Sri Ravi Shankar:
Yes, Spirituality is saying 'who am I?' and science is saying 'What is this?' Objective analysis is science and subjective understanding is spirituality. And they go hand in hand. In the East they were never in conflict with each other.
It is said in Bhagvat geeta -Gyan Vigyana triptatma which means you should satisfy yourself through both subjective and scientific knowledge. You will find fulfillment only when both science and spirituality go together.

Q: Gurudev, I get confused sometimes, and cannot make out what to do and what not to do. Like while studying, I get lost and don't remember to study anything –what to do in such situations?
Sri Sri Ravi Shankar:
Keeping yourself engaged in Sadhna (Practices), Satsang and Service gives you focus in life. Are you all getting that focus?
Next part of the conversation in the next post..
Q: Gurudev, You have been involved in this. How do you propose or manage to reconcile between enemies?
Sri Sri Ravi Shankar:
Many times those who appear to be enemies are not actually enemies. I would give you an example of what we did in Iraq. We gave some meditation and Sudarshan Kriya to the troubled youth there. There was such a huge transformation in them. The youth minister sent 50 youth leaders to the 'Art of Living' international centre in Bangalore to be trained as ambassadors of peace. It was challenging to begin with, but there was amazing transformation in them in a period of one month. The same boys went back and started to teach thousands of people how to be calm. You know, we are not taught how to manage negative emotions neither at home nor at school. You get angry, upset, greedy or depressed, but we are not taught how to manage our mind.
I am not saying that we have solutions to resolve all the conflicts in the worlds tomorrow itself. It is not practical. But what has given us hope is, after experiencing meditation, there is enormous change in the same people who appear to be aggressive or enemies.
In 2001, there was a difficult situation in Kashmir. But things have changed now. We can make effort drop by drop. In Jahanabad also our efforts have given good results. All this has given me enthusiasm to go in all conflict zones and do more work. Though, it is a big challenge.
When some people think that only they will go to heaven and others to hell, they create hell for others. We need to educate them with a broader mindset. So, every child should know little bit about all the world's wisdom. We have globalized things like potato chips but we haven't globalized wisdom, and education on peace and non-violence. When people are stressed, they either become violent and aggressive or suicidal tendencies arise in them. The solution for depression, suicidal tendencies, social and domestic violence is to teach them how to calm their mind. It is very important to teach them how they can get rid of negative emotions, stress, and all those unwanted emotions. How can we heal them? That healing touch is essential.
Q: Gurudev, Praying for peace does not seem to work. Is there a more practical way to achieve peace?

Sri Sri Ravi Shankar:
Praying for peace does work! In 2004, there was a war between India and Pakistan. The chief of the Indian army called me and asked me to pray for the soldiers. We prayed for both the sides. The war did not happen at all. Action, education and prayer are all necessary for peace.

Q: Gurudev, How can you learn to make clear and honest judgments? Why do enlightened beings still retain a personality after enlightenment?
Sri Sri Ravi Shankar:
Personality is the one that people perceive. The whole journey of life is from being somebody to becoming nobody, and from being nobody to be a part of everybody. If someone is stuck with the idea of personality, there is less scope for them to grow.
Everything is changing. People change, their ideas change. Let us acknowledge this basic fact. So, if you have judged, then even your judgment can change.
Q: Gurudev, What happens to a relationship when someone passes away? Does it end or does it continue into the next lifetime?

Sri Sri Ravi Shankar:
Both are possible. Some end and some continue to the next lifetime.

Q: Gurudev, In a world full of jealousy and hatred, how do I go on a path of humbleness and serenity?
Sri Sri Ravi Shankar:
Don't label the world. Some people are this way, but don't pay too much attention to them. Just move on. Let them get cooked in their jealousy. It is alright. That which you put attention on, will grow. Manifestation follows intention and attention.
In the 55 years of my life I have never said a bad thing about anyone. It is my nature. At the most I would have said stupid. I never said or wished bad. If your intention is clear, I tell you, you will move on. If someone is jealous, what do you do? Just move on. Your attention should be on something higher, on the blossoming.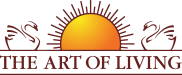 Founded in 1981 by Sri Sri Ravi Shankar,The Art of Living is an educational and humanitarian movement engaged in stress-management and service initiatives.
Mehr