Question & Answers with Sri Sri Ravi Shankar

Q: Gurudev, Some volunteers from the 'Art of living' want to enter into politics with your blessings.
Sri Sri Ravi Shankar:
Yes, it is alright, they should go into politics, clean up the politics like the 'Art of Living' volunteers cleaned up Yamuna!
*Devotion
**Karma
***Meditation
Q: Gurudev, How to transform negative energies into positive energies?
Sri Sri Ravi Shankar:
That is what we all have to do, and that is what we are doing. Let us get more and more youth together and change this atmosphere in society.
Q: Gurudev, Why is it so difficult to let go and surrender the past, what should I do?
Sri Sri Ravi Shankar:
Don't do anything. Just live in the past. It's not easy to live in the past. Accept it. Encounter it. You are in the right place. Surrendering the past is not trying to run away from it. Alright, move on. Embrace the past with both arms. It is ok to have had the experiences. Don't be afraid of it. You can handle it. It won't go if you are tying to avoid it or being averse to it. Somebody is making a book that describes the five levels of surrender. How do you define surrender? Surrender has been misused so many times. First type of surrender comes into play when there is failure. When you are defeated, or you are miserable, you let go. Letting go, when life is a burden or mainly associated with defeat, is one type of surrender. Another type of surrender, which happens out of love, like a mother's love for a child. Nothing else is important to her. If it is a choice between her own pleasure and that of the child, she will choose the child's pleasure. In a love relationship between husband and wife, they feel completely at ease, fearless, with no concerns. A mother is so attached to the child; She willingly gives up small inconveniences or pleasures because she loves the child so dearly. Third type of surender mostly happens with knowledge. There is nothing anyways. It happens when you surrender to God. Fourth type is knowing that it is an illusion. Thinking that you have to give up something which you do not have is an illusion. This is the surrender of wisdom, it is just a sense of ease, knowing it all belongs to the one. This very state of surrender leads to the same place - the small mind opening to the big Self.
Q: Gurudev, Why to turn vegetarian to practice spirituality? Don't I need proteins to follow spirituality?

Sri Sri Ravi Shankar:
There is more than one reason for the same. There are different animal groups. Some are scavengers which eat dead animals. Some kill and eat fresh flesh. Some animals eat only vegetarian food. The most powerful land animal, elephant, is vegetarian. Horse, cow, Gorilla, Hippopotamus are all vegetarians.
So, you find this nature. Our system is made for vegetarian food. There are many logical and scientific explanations. People world over are turning to be vegetarian. You don't want to make your stomach a burial land? You can change your whole diet and you will find how intelligent and genius you turn out to be. Most scientists, especially the genius ones like Einstein were also vegetarian.

Find more in the next post..


Q: Gurudev, What is the difference between Lord Shankar and Lord Krishna? Some worship Shiva while others worship Krishna?
Sri Sri Ravi Shankar:
There are different forms and names, but they all are same.
Q: Gurudev, How do I tame the ego?
Sri Sri Ravi Shankar:
For God's sake, don't tame it. Don't meddle with it. Don't do anything with it. If you find you have one, just keep it in the pocket. If you try to tame the ego then that must be the biggest ego. What the ego cannot tolerate is being ignored. The antidote for ego is to be natural. Be simple like a child. And if you find it is still bothering you, just let it be.
Q: Gurudev, Present moment is inevitable. In spite of this knowledge the mind oscillates between past and present. What to do?
Sri Sri Ravi Shankar:
Is it better than before? Once you are here it will continue to get better.


Q: Gurudev, How can you learn to make clear and honest judgments? Why do enlightened beings still retain a personality after enlightenment?
Sri Sri Ravi Shankar:
Personality is the one that people perceive. The whole journey of life is from being somebody to becoming nobody, and from being nobody to be a part of everybody. If someone is stuck with the idea of personality, there is less scope for them to grow.
Everything is changing. People change, their ideas change. Let us acknowledge this basic fact. So, if you have judged, then even your judgment can change.
Q: Gurudev, I find a lot of things which are not OK. I don't know how to go about correcting things which I find are not ok. Please guide.

Sri Sri Ravi Shankar:
When you say, 'It's not ok, it's not ok', the seed of 'not ok' is not letting your mind to relax. When you are hanging on to the discomfort, how can you ever be comfortable? You have to accept things as they are. 'It's not ok, it's not ok' keeps you all outside. Those imperfections are there for a cause or purpose. It is going to be ok, it will take some time.
Things are ok the way they are now,
They will be ok in the future
Whatever happened in the past was ok.
When you understand this, you relax and in that relaxation you can meditate. When you want to retire, its nivriti but when you want to come out (of rest) its pravritti. Then you can act. When you are tired but you are hanging on to 'what is not ok', then you cannot retire. When you have to chill out, what do you say? 'Everything is perfect,' otherwise you can't chill, you can't act! It is neither pravritti, nor nivriti.
Dhyan yoga is nivriti, Karma yoga is pravritti. Most people are hanging onto the 'not ok' and are unable to relax, to enjoy life, to chill, to be creative. They are holding onto the seed of 'not ok'. That person, this situation, the government, the administration - everything is not ok. Then it comes to you – 'I am not ok'. Subtly, it reflects on you that you are not OK. Then you don't like that feeling, and to cover that up, you make up many justifications and the mind is all confused.

If tamogun is too much, you don't know the pravritti or the nivriti. When there is Satva, then we know what to act, when to act, whether to act or not.
When Rajogun prevails then its half way through - you regret and act. Many of us act and then we regret. Mother scolds her child, regrets it and then becomes nice.
In Satva, you don't regret, you retire and relax, there is clarity.
In Rajogun, there is confusion and chaos.
In Tamogun, there is total inertia and lethargy.
There is no strict border between the three gunas. It is very fluid, one flows into another.
Q: Gurudev, Is it possible for all of us to get enlightened?

Sri Sri Ravi Shankar:
Definitely. Anytime! The seed is there. It can sprout anytime. It can become a big tree anytime.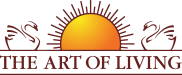 Founded in 1981 by Sri Sri Ravi Shankar,The Art of Living is an educational and humanitarian movement engaged in stress-management and service initiatives.
Mehr