Question & Answers with Sri Sri Ravi Shankar

Q: Gurudev, If God is omniscient, why do we praise Him or pray to Him?


Sri Sri Ravi Shankar:
Your praise is not for God's sake. It is for your sake. You praise God, and that praising uplifts your own spirit. You imbibe all those good qualities in you. It's not that God, when praised, becomes very happy and places those boons on you. You cannot bribe God like that. We pray to God. We do it in every religion. We seem to think that by praying we are appeasing God and by not praying we are annoying God. I don't think so. Prayer is your innate call. You want something and you pray. Meditation is even better than prayer. The culmination of prayer must be meditation. Meditation is telling God, "I am here to listen to you. What do you want to tell me? Let thy will be done". That is meditation.
Q: Gurudev, How do I know that I have acquired knowledge?
Sri Sri Ravi Shankar:
How do you know if you have some pain in the body? How do you know that you love somebody? How do you know you are feeling fear? It is inbuilt. Same way you get to know. When you get knowledge joy, happiness, cleanliness, sweetness, sincerity, integrity, all reflect by itself.
Q: Gurudev, Sometimes I feel good and sometimes bad. How to balance?
Sri Sri Ravi Shankar:
Keep silence for a few days and then essential right things will come out.
Q: Gurudev, Why does a desire arise? Where does it come from? What is the purpose?
Sri Sri Ravi Shankar:
All desires have got one goal, and that is happiness. If a desire brings unhappiness, it has not reached its goal. The goal of desires is to bring happiness. So, that is the purpose.
Where does it come from? It comes when you are not aware of your Being, your Self. Desire is your wanting to stay in the moment. Desire is to experience joy. Joy is only in the moment. And when you are in the moment, there is no desire. When you are joyful, when you are satisfied, there is no burning desire at that time.
Q: Gurudev, How can we overcome fear of death?
Q: Gurudev, What is Enlightenment?


Sri Sri Ravi Shankar:
The book 'Celebrating Silence' contains little excerpts on many topics. You read that and then we will discuss about it.
Q: Gurudev, What is your advice for people on planet Earth? How can we live such that after 50-100 years we would still have fresh air to breathe?

Sri Sri Ravi Shankar:
Care for nature, like native communities worship nature. Honor the environment. In a place in India if you cut one tree, you have to promise you will plant five of the same kind within the next forty days. There is a whole ritual in which one who is cutting the tree speaks to it, telling it that after cutting it will be useful to us. We must care for nature, not exploit it.

Q: Gurudev,
How should we confront fraud and corruption?
Sri Sri Ravi Shankar:
Lack of a sense of belongingness creates corruption. A lack of friendliness creates frauds. If you have friends, you cannot commit fraud. If you don't have friends, you feel afraid and then you become a fraud. You cheat others. Would anyone cheat someone whom you really think of as a friend? No. That sense of friendliness has to die away. So the show of friendliness is not true friendship. Isn't it so? Will you ever cheat a sincere friend of yours? No way! You would give your life to save a friend, but not cheat them. When you don't really feel the friendliness and sense of belongingness, it is then you will cheat others. So the fear in a person and the ambition to amass for oneself creates fraudulent people and attitudes. Corruption is again through fear. So, I would say we should spiritualize politics, socialize business and secularize religion.
Q: Gurudev, Why are there so many different philosophies?

Sri Sri Ravi Shankar:
Why not? God loves diversity. What if there was only okra to eat? But you have potatoes, tomatoes, beans, all kinds of fruits, vegetables and flowers. God seems to love diversity. He has created so many of us in different shapes, features and colors. He is definitely not a military person, an army general. A spirit that loves diversity must be diverse in itself too. That is what the rishis (Ancient saints) found in meditation. There is only one Ganesh and one Vishnu, but in so many different forms. See unity in diversity and celebrate diversity. Our rishis in the past had spoken of tolerance, acceptance, diversity and equal opportunity.

Why the difference? Find the common thread in different religions. According to different places, there are different customs. Time has created differences. There was one Buddha, now we have thirty-two forms of Buddhism, one Jesus Christ and now seventy-two sects of Christianity, and one Prophet Mohamed and now five different sects of Islam. In Hinduism, the variations cannot even be counted! But everyone believes in the Vedas, the Upanishads. How many different sects? Why should they not be there? Let it be there. See unity in diversity.

Q: Gurudev, How do I overcome and move beyond the physical desires?
Sri Sri Ravi Shankar:
It depends on what is your age. If you are a teenager or just out of teenage, then it is quite but natural. There is nothing you can do about it. Keep yourself busy. If you have too much free time, only sex will occupy the mind. Have you noticed in your exam times, or when you are too busy, or you have to take a challenge, or you are going on a sports trip, or when your mind is occupied and engaged, then sex is not a big issue, it is not so compelling. But when you are too free, that is when it takes over the seat. Now, sex is not bad, but the obsession is horrible. One type of sex is when you try to satisfy, and if you do not get satisfied, there is another type that starts happening.

So many different distortions and tendencies would come up in the mind. The best thing is to do pranayama. Pranayama helps. Then, watching your food will help. If you eat too much, so much energy is there, and it needs an outlet to go somewhere. And if you are not creative, then it definitely takes the other route. So, a little bit say on the food. It is said if you cannot control your tongue, you can never control your genitals, because your tongue and genitals are connected. Sex and food are very much linked. So, your obsession can be controlled if your food is lighter and moderate in amount.

Pranayama can help you to control excessive tendencies. Music and dance will help. Some creative art, painting, writing story, and appreciating beauty will help. When you are more happy, inclination towards sex is less. But if you are miserable, restless and unhappy then inclination towards sex is much more. So, by all these things and keeping yourself busy, you can sail through the tough time. Because when you indulge in it, later on you don't like it, and not going into sex makes you completely nuts. So, you are in a limbo sort of state. This is very difficult in teenage time; there is no way out of it other than keeping someone very very busy.And then the middle age crisis! I am analyzing all these different age groups when one has to overcome these hurdles. Still, if none of these works, just wait for the time. As you grow older, it will simply disappear. You know, time will take care of it. When you are 60, 70 or may be 80, sometime it has to drop of you. Mind, sometime, will become cool. At least then, something will wake up from within.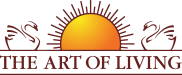 Founded in 1981 by Sri Sri Ravi Shankar,The Art of Living is an educational and humanitarian movement engaged in stress-management and service initiatives.
Mehr