Question & Answers with Sri Sri Ravi Shankar

Q: Gurudev, Sometimes I feel good and sometimes bad. How to balance?
Sri Sri Ravi Shankar:
Keep silence for a few days and then essential right things will come out.
Q: Gurudev, Dear guruji, how do I achieve balance and moderation? When I live my life 100 percent, I get passionate and attached to the events. When I live dispassionately, I become somewhat slow. Also, how to feel connected? I still feel the void and longing. Nothing seems to be an answer for these.

Sri Sri Ravi Shankar:
That's very good. You are fortunate. When you feel the longing, you are really getting on the path. Very good. Don't worry about it.

Q: Gurudev, I am a restless soul. I always want to take up the next thing, whether it be new job, new country, new place, new things. I don't know what is it that I am searching for? Do you have any suggestions for me?

Sri Sri Ravi Shankar:
Your soul is restless! How do you know? Have you found your soul? (Jokingly) Your restlessness is because you want more. You want more joy, more and more. It is like Bulimia. You eat food but you are not satisfied. You take it out, and then you eat more food. Relax. You have to find peace. You need to hurry up till you are not on the spiritual path. Like you have to hurry up before catching the flight. But once you are on the plane, there is no fun if you run inside the plane with your baggage on your head! You are not going to reach any faster. Once you are on the path, you simply have to relax. It is also said in Bhagwad Geeta that 'A yogi who is beginner has to work to earn karma'. But then you have to learn to relax. The more you relax, the faster you reach. If you take more time to relax, it takes long to reach. I know what are you searching for – your inner self - the source of all wealth, happiness and joy. And that is deep within you. Especially, when you meditate in a group of regular meditators, it has a different effect. Have you noticed that it had a different effect when you meditate today in the group, in this presence? (Affirmative yes from the audience). So it is much better to meditate in a group. You progress faster when you meditate with meditators. Then you realize that you have gained an ability to smile through and through, nothing really bothers you or touches you, nature loves you, and reverberates with you. I was having a discussion with one of the great scientists of the time. He was telling me about string theory. Every animal brings a particular type of energy, rythm or vibration on the planet Earth. Even if one animal is missing, the unverse will collapse. Suppose, if all the house flies gets extinguished from the planet, human beings will also dissappear. So, all the species of animals and birds are important for sustaining the universe. Ancient vedic people knew this. In ancient Indian methodologies, they have put different Gods and Goddesses on different animals. It is said that these angels or Gods/Goddesses ride on those animals, and come to the planet Earth. Mother Divine energy comes on lion. These are opposite values, but they bring in that type of energy to the ground. It is not that Mother Divine has to sit on lion and travel. But it means that cosmic consciousness brings that energy down to the planet Earth through that particular animal. Like crows are connected with ancestors and planet Saturn. Mars is connected with sheeps and goats. Each planet is connected with a particular animal, and each God/Goddess is connected with a particular energy. God/Goddess is nothing but a particular energy that descend to the Earth through that particular animal.


Q: Gurudev, If God is omniscient, why do we praise Him or pray to Him?


Sri Sri Ravi Shankar:
Your praise is not for God's sake. It is for your sake. You praise God, and that praising uplifts your own spirit. You imbibe all those good qualities in you. It's not that God, when praised, becomes very happy and places those boons on you. You cannot bribe God like that. We pray to God. We do it in every religion. We seem to think that by praying we are appeasing God and by not praying we are annoying God. I don't think so. Prayer is your innate call. You want something and you pray. Meditation is even better than prayer. The culmination of prayer must be meditation. Meditation is telling God, "I am here to listen to you. What do you want to tell me? Let thy will be done". That is meditation.
Q: Gurudev, What is the difference between Lord Shankar and Lord Krishna? Some worship Shiva while others worship Krishna?
Sri Sri Ravi Shankar:
There are different forms and names, but they all are same.
Q: Gurudev, Is it necessary to be religious in order to be spiritual?
Sri Sri Ravi Shankar:
Spirituality is the way you live, feel and relate. It is the essence of all religions. Religion with spirituality is wonderful. Religion without spirituality is disastrous!
Q: Gurudev, How do you let go of someone you love?


Sri Sri Ravi Shankar:
You must know that love is your nature. Love doesn't mean possessiveness. Love is not "Oh I love you so much, don't go anywhere. Sit next to me all the time." That is not love.
Q: Gurudev, You say, choice is ours and blessings are yours. For two-three years, I have not been able to decide my career. I take up jobs and then leave. Can you choose one for me?
Sri Sri Ravi Shankar:
Any career you choose, after sometime you may feel oh, this is not the right one. People who have become doctors say, 'we should have become engineers', those who are engineers may feel they should have been lawyers and make easy money! So every profession has its dark side. That's why I say you move on in any profession of your choice and do it. And I chose one career for you? No way! I refuse to. You chose the profession; I give the blessing. My blessings are there.
Q: Gurudev, How do I tame the ego?
Sri Sri Ravi Shankar:
For God's sake, don't tame it. Don't meddle with it. Don't do anything with it. If you find you have one, just keep it in the pocket. If you try to tame the ego then that must be the biggest ego. What the ego cannot tolerate is being ignored. The antidote for ego is to be natural. Be simple like a child. And if you find it is still bothering you, just let it be.
Q: Gurudev, Sometimes, I feel that you are with me and watching me all the time. At some other times I feel that I am not connected. I feel distracted during those times. I am unable to do sadhana also in such times. A lot of thoughts come in the mind. What should I do then?

Sri Sri Ravi Shankar:
: you have given answer in the question itself. Nature of devotion is such that you feel longing in its absence. Once you get a glimpse of devotion, then its absence causes perturbation in mind. It is not that devotion is absent there but you feel as if it is not there, and you feel restless with this feeling. If we look in the light of knowledge, Shri Narada has said in Bhakti Sutras that the very indication of devotion is that you experience bliss in its presence and its absence makes you restless. This shows that you have devotion, and consider yourself as lucky when you experience such restlessness in mind. You feel absence of devotion only for some time. Devotion is anyway always there, it never dies, but you may feel that it has decreased. This is natural. This happens only to those who have a very good luck. Otherwise, inert person doesn't feel any devotion. Mind of such a person is tormented with worries.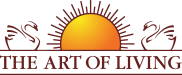 Founded in 1981 by Sri Sri Ravi Shankar,The Art of Living is an educational and humanitarian movement engaged in stress-management and service initiatives.
Mehr