Question & Answers with Sri Sri Ravi Shankar

Q: Gurudev, How do I come out of negative patterns in my life?
Sri Sri Ravi Shankar:
Once you see yourself acting in a pattern, you are already stepping out of it.
Q: Gurudev, When we are sad, what does god feel?
Sri Sri Ravi Shankar:
God says "Oh my god! How foolish this person is!" There is so much beauty around in the world, and you are thinking so small and getting sad .Look at the reality of the world, enquire for the secret of the universe and the sorrow diminishes.
Q: Gurudev, At my workplace, I have to listen to seniors who tell me to commit morally wrong acts. I am in a dilemma whether to follow them or not. If I follow them, I cheat myself. If I don't, I am afraid of offending them.
Sri Sri Ravi Shankar:
You should work with skill and intelligence. You should pray: "Let this man not force me to do any such acts." Then your prayer will be answered.
Q: Gurudev, Is Guruji the best Guru? Is Art of Living the best spiritual path? People say it is the best. Isn't it a seed of war, calling my belief to be the best? The symbols of other religions in Vishalakshi Mantap (meditation hall in the ashram) tell us that all other religions are also good.
Sri Sri Ravi Shankar:
I leave it up to you. You discuss and decide. Go through all the confusion and come to your own conclusion. I never say it is the best and I also don't say it is not the best. It is up to you.
It will not be the truth to say it is not the best. And it sounds very funny for whenever someone says, 'it is the best', you have a sort of resistance for that. So sometimes some of these questions are best not answered. I am not here to clarify your doubts. I am here to create more doubts.
Doubt is always about something which is positive. When somebody tells you 'I love you' and you say 'really'. But do you say really when somebody says 'I hate you'? You doubt your capabilities and you never doubt your weaknesses. You are so sure of your weaknesses. You doubt in the honesty of people and never in their dishonesty. Nature of doubt is such that it always clings to something which is positive. So if you have a doubt I will encourage you that this is very positive.
Q: Gurudev, How does one know who his true Guru is?
Sri Sri Ravi Shankar:
I suggest that you don't bother too much on who is true and who is not. You see what is it that you need. You take knowledge and then continue to move on. There are so many Gurus today and you should move ahead thinking yourself to be one of them. You are not less than any of them. But we need to adopt a balanced approach. There should neither be guilt or self blame nor arrogance or pride. On the spiritual path, both of these attitudes must not be there. There is only loss involved either way. And hence one should move on that middle path.
Q: Gurudev, How do I free myself from weaknesses? Does performing puja help?
Sri Sri Ravi Shankar:
Satsang, meditation and pranayama is the best gift to you. Chanting mantras, doing pujas has its place. Don't worry too much about it. Meditate and do a little puja. Don't leave it out completely nor overdo it.
Q: Gurudev, Is the future free will or destiny?
Sri Sri Ravi Shankar:
Wisdom is to see the past as destiny, future as free will and be in the present moment.Seeing the future as destiny is foolishness and can make you lazy. The past is destiny because you can't change the past.
Q: Gurudev, Please elaborate on the concept of letting go. How does one let go physically, mentally and emotionally?
Sri Sri Ravi Shankar:
Just take a deep breath and hold. Don't let go. You can't but let go. It is inevitable at some point in time you will have to let go. How to let go? Hold your fist and keep it tight. How long can you do this?
Q: Gurudev, Every day, in different corners of the world, people ask you the same questions. Don't you get bored? I am very inspired by your patience.
Sri Sri Ravi Shankar:
My consciousness is nitnutan (new every moment). First we get bored with ourselves and then bore others or get bored from others. When we are joyous with ourself, then nothing from outside can seem boring to us.
Q: Gurudev, We crave for the pleasure of the senses, personal gain and power. Do cravings drop one at a time or all together?
Sri Sri Ravi Shankar:
Sometimes cravings dissolve one at a time, sometimes all together. As soon as anurag(devotion) is born in life, everything else is dropped. When there is love and devotion you will see that all the negativity is removed on its own. When the satva is increased in life, attachments and aversions due to rajoguna, tamguna are themselves removed. For some, it happens slowly and gradually and some undergo misery and then drop it. They drop it because of misery.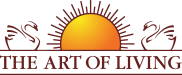 Founded in 1981 by Sri Sri Ravi Shankar,The Art of Living is an educational and humanitarian movement engaged in stress-management and service initiatives.
Mehr