Question & Answers with Sri Sri Ravi Shankar

Q: Gurudev, How the transformation of the world will happen?
Sri Sri Ravi Shankar:
If we all work towards it. More and more spirituality, meditation, singing, and world will become a better place.
Q: Gurudev, How do I know I am progressing on the spiritual path?
Sri Sri Ravi Shankar:
Your doubt itself proves that you are progressing on the path. If there would have been no progress you would have said this with conviction- I have made no progress at all.
Q: Gurudev, Guruji, when I heard that the world is going to come to an end in 2012, it was a blessing in disguise for me because I was able to stop my racing and really look at myself and do the things I really wanted to. I could bring some rest for my mind.
Sri Sri Ravi Shankar:
Pralaya (dissolution) can happen anytime. Thousands of black holes can swallow the solar systems, the sun is carefully moving through them. Whether dissolution happens or not, you still keep your calm and work to uphold justice and the truth without being caught up in craving and aversion. Do what you can.
Q: Gurudev, Does Bhakti (devotion) make an impression on the Chitta (subconscious mind)?
Sri Sri Ravi Shankar:
Yes, of course. The impression of Bhakti wipes away all other impressions, all negativity of mind. Also the impression of Bhakti gets dissolved on its own. Like when you put a piece of alum to purify water, the water gets purified as the alum dissolves and disappears. The impression of Bhakti is just like this.
Q: Gurudev, What should one do if one tries to do good all the time but ends up being bad in others' eyes?
Sri Sri Ravi Shankar:
It may be troubling others if your expression is not so perfect. Keep yourself in the others' shoes and see why he does not like you. Sometimes, it so happens that you regret your own words. You said something to someone that you didn't want to say. Same is true for others also. They say something which they did not want to. Those words are not coming from their heart. Do you like people who hold your mistakes against you every day? Do you hold onto their mistakes every day?

Q: Gurudev, 'Art of Living' is doing a great job. But with 30 percent of population in depression, and this figure being expected to reach 50 percent in the coming decade, do you still see a hope for mankind? Do we still have hope?

Sri Sri Ravi Shankar:
Yes, and we all have to work for it. You know, when we started in India, it was a small program. We had no resources and manpower. But we had a vision – We have to reach many people in the world. So, in these 30 years we have reached millions of people. So, it is possible.

You know, the cell phone has reached the whole world. If cell phone could reach the whole world, do you think wisdom and compassion cannot reach the whole world? We must make an effort. Ok?

Q: Gurudev, I can't think of more questions. Please tell me some question to ask?
Sri Sri Ravi Shankar:
That's good. My job is not to tell you or give you questions but to take away your questions.
Q: Gurudev, How do we get over the fear of losing?
Sri Sri Ravi Shankar:
Fear, hatred and love are three sides of the same cycle. When one is dominant, the other two are absent. Meditation is the only way to transform fear and hatred into love.
Q: Gurudev, What to do with negative thoughts?


Sri Sri Ravi Shankar:
It is ok to have negative thoughts at times. When you think a negative thought should never arise, then you encourage it. Accept even the most negative though that comes to you. Then you find it is not even there. It is just a dim energy.
Q: Gurudev, Is there a way to understand the course of karma?
Sri Sri Ravi Shankar:
Gehana Karmonogati - who knows the way of karma? It is so deep. Even great sages get confused over what is karma and what is to be done. It is never ending. Every action will have some flaw.
There is no one standard to measure it. Jains had put Krishna in hell because of his sins of creating many wars. Then they saw his good deeds and put him in heaven. Do karma according to the intellect. An action which inspires you with enthusiasm and energy, even if it has flaws is worth doing. Leaving your karma by sitting idle is inappropriate.
There is some flaw in the best of the action. For instance, a teacher earns his salary by teaching students. If children were born wise there would be no need for teachers.
A doctor's job depends on someone's illness. Lawyers would not be required if there were no quarrels. Their sukh (joy) depends on others' fights. In every interaction, you will see some flaw. If you focus on the flaws everywhere, the world will not work.
Be gungrahi (imbibing virtues) - put your attention wherever there are positive qualities. The wise give inspiration to everyone for their work. There is no big or small work - every work is respectable.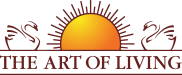 Founded in 1981 by Sri Sri Ravi Shankar,The Art of Living is an educational and humanitarian movement engaged in stress-management and service initiatives.
Mehr