Question & Answers with Sri Sri Ravi Shankar

Q: I read books on knowledge. How do I know that knowledge is only at intellectual level or is actually realized by me?
Sri Sri Ravi Shankar:
It is very simple. You go to a restaurant and you read the menu card. By the time you have eaten it, you know you have eaten it. Experience is so irrefutable. Reading about back pain in a book and actually having back pain are different. So, it is very obvious. Your experience is what is most important.
Q: Whenever there is choice, is it previously decided what we are going to chose? Or it can change also according to what choice we make?
Sri Sri Ravi Shankar:
It can change also. That is why 'Dhiyo yona prachodyat' is a part of the Gayatri mantra.

Q: I feel like I am not doing enough service as compared tothe blessings I have received.
Sri Sri Ravi Shankar:
Keep going!
Q: I am crazy about your talks but tell me how to overcome the hurdles that you are creating on the path?


Sri Sri Ravi Shankar:
Don't consider them as hurdles.
Q: Of the five elements, Earth, Water, Fire, Air and Space, Earth and Water are said to be female; Fire and air are male, then what is space? Why is this differentiation?
Sri Sri Ravi Shankar:
There are various concepts and understanding of this. So, people start attributing male and female genders to everything. But that is how human mind can comprehend things; it cannot comprehend anything which is beyond.
Q: There are many cultures in the world. Are there things which work same everywhere?
Sri Sri Ravi Shankar:
Certain things work everywhere. Sudarshan Kriya works everywhere. Today you go to tip of Argentina and you will find the 'Art of living'. You go to the North pole , and you will find the 'Art of Living'. You go to Mongolia, and you will find the 'Art of Living'. You go to Fiji, you go to tip of Newzeland, and you will find someone doing the Sudarshan Kriya. That is why everything in the 'Art of Living' is kept so universal.
At some point in time, there was so much oneness in the world. People of Peru in Argentina do similar things as that of the natives of Arunachal Pradesh. Native tribes of Arunachal Pradesh do similar things as done by people in Venkovour in British. People from both the places worship all four directions. There were lots of similarities among native inhabitants of different parts of the world. People in Lithuania greet you with bread and salt. As there is no ocean there, salt is a very precious commodity there. Similarly people in Kerala put a pot flowing with paddy outside their homes, which shows there is abundance in home, so people are welcome.
Certain things are same, and there are certain other things which are unique to each culture and country. Those differences should remain. Every culture and country should maintain that uniqueness. Russian people have beautiful folk dance. Danish have their beautiful ways.

Love, compassion, meditation, yoga – These are universal.
Q: When someone has an aversion towards you, and their presence makes you uncomfortable, how do we deal with that kind of situation?

Sri Sri Ravi Shankar:
Just bless them. When your mind is calm and serene, it becomes like a laser beam. Then you get the power to bless. There is a tradition in India and China. Whenever there is a wedding or any ceremony in the house, you go to the eldest in the family and take their blessings. There is a scientific reason behind this. As you grow older, you are supposed to become more serene and contended. A contented mind has the power to bless. If you are not content, you don't have the energy to bless, and then how can you bless someone else? When you are grateful for what life has offered you, when you have contentment within you, then you gain that ability to bless people. So serenity and contentment gives you the ability to bless others. First you become centered. If they are averse to you, so what? You be happy and then bless them that they get rid of their hatred. Often we try to correct somebody because their actions disturb us. But if your intention is to correct them because what they are doing is harming them, they get corrected. Do you see what I am saying?

Q: Is there a practice that one can follow that does not cause suffering? Is there a joyful methodology?
Sri Sri Ravi Shankar:
Waking up to the reality. Knowing of this 'I' can lead to a state of devotion, of love. It is spontaneous. There is no need of surrender because it is already there. It does not have to mean a painful part of the ego. It is knowing that everything belongs to the divine, the thorn as well as the roses belong to the divine. What happens when you surrender? A permanent peace dawns in you, a smile that no one can take away from you. You wonder that there was such an illusion. You smile and realize that there is nothing to give away. Suppose you fill a pot from the lake, and you are carrying that pot of water. Then you pour it back into the lake. What can you tell the person when he/she thinks that he/she is giving water to the lake? It brings back a feeling of connectedness, and annihilates the sense of separation which causes pain and suffering. Sense of connectedness always brings peace and joy. So with this self knowledge, practice of meditation, singing, becoming one with the sound of satsang, you become one and merge into one consciousness. Satsang is everyone sharing together the consciousness and energy, everyone is sharing the sound. In Satsang, the mind gets united, all minds get united with the cosmic energy. It brings more benefit in singing when your awareness is focused, and you have one pointed attention.
Q: Is homosexuality evil?
Sri Sri Ravi Shankar:
I don't think so. Eastern philosophy does not even say that it is evil because you are made up of both male and female DNA. In your DNA, you are half your mother and half your father. Both male and female aspects are in you. In some people the male is more dominant, though your physical body is female. Then you become lesbian. And if your female aspect becomes more dominant and you have a male body, these tendencies may come up at different times. So don't label yourself as wrong or feel guilty. These tendencies come and go. Many people, who are straight, suddenly have these feelings, and then they are so shaken within themselves. Many people come and talk to me about this problem. Similarly, people who label themselves as gays or lesbians suddenly find their preferences changing. So, all this is fluid. Our tendencies and mind are fluid. I tell you, we should not blame ourselves at any cost. Self-blame is a sin. When you blame yourself, you can never settle down. When you haven't settled down, you can never focus on anything.
Q: How does one develop intuitive powers while making a decision?
Sri Sri Ravi Shankar:
Intuitive power is like a gut feeling, and to get clear intuitive power you must mediate. Without meditation your intuition will be vague, it won't be intuition at all.

(The next part will be covered in the coming post)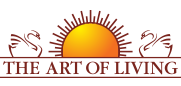 Founded in 1981 by Sri Sri Ravi Shankar,The Art of Living is an educational and humanitarian movement engaged in stress-management and service initiatives.
Mehr