Question & Answers with Sri Sri Ravi Shankar

Q: Gurudev, Do you believe that this is the time and age for large-scale global transformation of human evolution?
Sri Sri Ravi Shankar:
Thirty years ago, there was so much prejudice towards spirituality and wisdom. People would want to keep it at an arm's length and blindly believe that it is not for them. Today there is acceptance. People are willing to try and see that something benefits them and are less prejudiced. With this, more human values will surface. And don't worry about 2012. The world will not collapse. I assure you that.
Q: Gurudev, For fifteen years I've been with the same job and my boss doesn't respect me at all. Should Iquit and start my own business? Please give me some direction.

Sri Sri Ravi Shankar:
Choice is yours, blessings are mine.

Q: Gurudev, How do we know what to do in life?
Sri Sri Ravi Shankar:
First know what not to do. It's easier. Purpose of life is not to bemiserable and make others miserable. It is a gut feeling. Chose which gives youlong term happiness even if it gives short term misery. Choosing that whichgives you long term misery and short term joy is not wise.
Q: Gurudev, I do seva for the society by organizing courses and I sometimes fail to do my home duties. In that case, my parents scold me saying, I am not taking care of home. Should I take care of the society or home? What to do?
Sri Sri Ravi Shankar:
Your know, how to ride bicycle? How do you balance? Like that, you have to do both and balance the duties.
Q: Gurudev, How should be one's relation with the Master? One is an ordinary person and other is a person with so many powers. Should it be like a friend or a beloved?
Sri Sri Ravi Shankar:
Let love be love. Don't give it a name. Love is above all relations. Being in love with the master is like being in Love with the divine. Master, God and spirit are not different. These all are one. Only one exists – one non dual existence. Everything is divine.


Q: Gurudev, Guruji many people don't donate eyes thinking that they will be born blind in next life. Can you clarify?
Sri Sri Ravi Shankar:
It is not true that if you donate eyes in this life, you will be born blind in next life.
Q: Gurudev, How do thoughts arise in the mind?
Sri Sri Ravi Shankar:
I leave that on you to wonder about. This is a secret, a top secret! Top secret cannot be said on the mike.
Q: Gurudev, How do I learn not to be selfish? Can I learn to act without a lot of self-doubt?


Sri Sri Ravi Shankar:
You are already not selfish! You are already out of it, my dear. Just know that you are not selfish. That's it. Why? Because when you feel you are selfish, something irritates you, you don't feel comfortable. You feel comfortable when you are at home and in your element. And that is already being generous. You can never cultivate virtues. You simply have them. You have to assume that you have them; then virtues will grow.
You know what is doubt? Doubt is always about something that is positive. Isn't it? If someone tells you, 'I love you so much', you say, "Really?" Yet someone says, 'I hate you' and you don't say this. We never doubt when someone says, 'I dislike you.' 'I too dislike you', immediately it comes. 'If you dislike me, I hate you more!' But if someone says, 'I love you,' we say, "Really?" We doubt someone's integrity. We question someone's honesty. We never question their dishonesty. We doubt our capabilities. We never doubt our incapabilities or weaknesses. We take our weaknesses as the gospel truth. Similarly when someone asks if we are happy, we say we are not sure! We are never sure about unhappiness but this is never said in regard to depression. If someone asks you if you you depressed, will you say, 'Well, I am not sure I am depressed.' No? So sure about your depression! We are certain.
We doubt love. We doubt someone's honesty. We doubt sincerity. Someone may be sincere all their life and be insincere in one incident. We believe in that insincerity more than their sincerity. Isn't it? It's the nature of doubt. That's why we doubt the existence of God also. God is all truth so we doubt. He may be there or not. When we know the nature of doubt and go through the doubt, something starts to wake up within you. That is what I would call trust.
Trust in yourself. Trust in people around you and the law of nature. This will keep you healthy. Otherwise paranoia takes over the mind. If you can't believe anybody, you can't believe your spouse, your children, your neighbors, your friends, your brother. You will find everybody is a cheat and out to get you. Everybody wants something from you. This sort of paranoia shrinks our personality. Peace and spirituality ,I say, are the AC. Just as this room is air-conditioned so that you can feel comfortable sitting here, the spirit and mind function similarly and absolute comfort is called spirituality. AC for the spirit!
Q: Gurudev, Is it right if one's parents do not appreciate the virtues of a child but compares demerits of the child with the good qualities of other children?
Sri Sri Ravi Shankar:
Once in a while it is ok. When the intention is that their child should learn, then it's ok. But if it happens every time, then it is not ok.
Q: Gurudev, Dear Guruji, recently scientists have said that they can create life in a laboratory by manipulating and intervening the genes. Isn't this contradictory to spirituality and religion, with man creating life and giving consciousness to innate objects?
Sri Sri Ravi Shankar:
: Not at all. You have heard this saying – 'God made man in his own image'. Right? So, whatever God can do, man can do too. God made man, created him as his own image. It is written in the Bible. Right? There is a story about it in Mahabharata epic also, written some 5000 years ago.
So, test tube babies are not new phenomena. Queen Gandhari , from one embryo, had put pieces in hundred pots and created hundred types of kids. But what quality the kids came out with, that you all know! So, there is a big question about the risk, but this is a fact that Gandhari created 100 children in hundred pots. So, test tube babies or creating life in lab is not a new phenomenon. It was done some 5000 years ago also!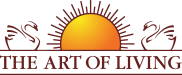 Founded in 1981 by Sri Sri Ravi Shankar,The Art of Living is an educational and humanitarian movement engaged in stress-management and service initiatives.
Mehr