Question & Answers with Sri Sri Ravi Shankar

Q: Even after being born as a human being who is the highest among all the species on this planet why do we desire freedom? Is there more beautiful than this?
Sri Sri Ravi Shankar:
See wanting happiness is natural, everyone wants happiness but happiness does not come alone. Happiness brings along his twin sorrow also with him but no one likes sorrow and everyone wants freedom from sorrow. Freedom one wants from what? Sorrow and to want freedom from sorrow also is natural. Just as much as wanting happiness is natural the same way wanting freedom from sorrow is also natural. Okay, now the faster one realizes that happiness is there but sorrow is also there then the desire for freedom becomes stronger.
The one who does not wish for happiness receives freedom and the one who does not even wish for freedom is the one who receives devotion.
One who does not crave for happiness is already free but if one craves for happiness then one will also crave for freedom. When happiness does not please you then you have achieved freedom but when freedom also does not please you then you receive DEVOTION!
Devotion brings so much happiness and pleasure to you.
Q: I am very naughty and do a lot of mischief and got badly scolded as well. I know you were also very naughty then how come you didn't get any scolding anytime?
Sri Sri Ravi Shankar:
Oh! I also used to be scolded, and that adulthood is not even worth which hasn't undergone scolding in the childhood!
Q: What is greater – moksha or love and gratitude?
Sri Sri Ravi Shankar:
Love and gratitude cannot happen without some degree of freedom within.Moksha is freedom. They go hand in hand. To the degree of freedom that you experience, to thatdegree you feel gratitude
Q: 2011 will be yugantam (end of the world) according to many beliefs. Please speak on that.
Sri Sri Ravi Shankar:
Yugantam is another transition of time. Nothing is going to happen.
Q: Sometimes I feel I have no importance in this huge universe, among millions of people and other species. What is the point in living? Why should I not commit suicide?
Sri Sri Ravi Shankar:
You want to commit suicide? Never! It is the most unintelligent thing to do. Committing suicide is like saying I am feeling so cold and taking off your jacket. It is like saying I am feeling so hot and taking five blankets on you. My dear, problems are there in life but you are bigger than the problem. Remember you will always have enough to survive, you will always be protected. You are cared and loved by this universe; you have no right to take your life. You didn't give birth to yourself; even those who have given birth to you do not have the right to take your life.
How can you even dare think that you could kill yourself, NO! The body belongs to the universe and the universe will take care of your body; your spirit belongs to divinity and divinity will take care of your spirit. Have this confidence and move on. Move through the difficult times. Who doesn't have difficult times tell me? Who didn't have difficult times in the past? Everybody gets some difficult time, the wise people smile and move through it, the foolish ones keep crying, yelling, shouting, being miserable and making others miserable. Never do that! Never ever, ever, ever think; that too having an exposure to this knowledge you should not think about suicide. If such feelings come, do Sudarshan Kriya and come and sit in an advanced course, okay! You will be fine!!
Q: Isn't insincere praise same as pleasant lies?
Sri Sri Ravi Shankar:
Why should your praise be insincere?
Your praise cud be a blessing. Blessings are for the future only. So u can praise someone as a blessing. If someone is stingy, you say….. That praise can become a future blessing.
Q: Guruji, I think I am suffering from chronic boredom problem. I get bored of everything very easily. I get bored of situations, of people, of places. Is there a cure to my problem?
Sri Sri Ravi Shankar:
Boredom! What do you do when you get bored of everything?! Let me think what you can do!
This is because you are thinking only about yourself. When you don't know what pleasure you will get you get bored because this world cannot really give you satisfaction, it can only bore you but if you come from a place of giving and not getting then you won't be bored. You will think what can I do, how can I be of great use. If you think on those lines and dedicate your life for a cause then boredom does not arise but if you are seeking joy in action then you will get bored. Boredom is simply what?!
You are seeking joy in action which you didn't get. You are seeking for some joy in the world which you didn't get and then you got bored. In the beginning it gave you some happiness, a particular object or situation but when you kept repeating it you got bored. So stop seeking joy in activity know that you are joy and then you won't look for joy and get disappointed or get bored, yeah!
Q: Is there such a thing life after death? If there is no life after death what is the meaning of our existence?
Sri Sri Ravi Shankar:
It is good to have some suspense!
Q: What is the connection between being like a child and taking a responsibility?
Sri Sri Ravi Shankar:
You take the responsibility, that's another thing ; being like a child does not hinder your responsibility. In fact it helps you take a responsibility.

What is the difference between being like a child and being childish? In childishness, you don't take responsibility! Being like a child you take responsibility, yet you are natural, be connected with every body, take feedback from every one, and not get upset about someone's comment about you or a criticism. You know, we explode when someone makes a negative remark on us or someone criticizes us. So, we should stand up to the criticism, and take criticism freely. If it is useful, inculcate it. And if not, ignore it without losing your cool.
Q: We know that with love we can transform a bad person into a good person, bad habit into good habit. But, how can we use our love to transform gangsters and criminals?
Sri Sri Ravi Shankar:
Oh! We have number of examples. You know we are doing these courses inside the prisons. Inside every culprit there is a victim crying for help. So, if you heal the victim, the culprit disappears. We are doing this in a big way. In a multi ethnic society like in Malaysia, it is very essential to have a sense of belongingness with each other, everyone has to live in harmony.
You cannot have harmony from outside, it has to come from deep within. That authentic belonging come when we are out of stress and have a broader perspective of life.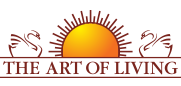 Founded in 1981 by Sri Sri Ravi Shankar,The Art of Living is an educational and humanitarian movement engaged in stress-management and service initiatives.
Mehr