Yoga Benefits
Search results
Top 10 Yoga Benefits Weight loss, a strong and flexible body, glowing beautiful skin, peaceful mind, good health – whatever you may be looking for, yoga has it on offer. However, very often, yoga is only partially understood as being limited to asanas ( ...

Yoga is a holistic package for happy living. It provides techniques to unite the body, mind and breath, and connect to the inner core of our being – the spiritual aspect of our lives. Still Yourself & Shape Up With Yoga Postures Begin Your Inner Jou ...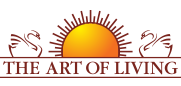 Founded in 1981 by Sri Sri Ravi Shankar,The Art of Living is an educational and humanitarian movement engaged in stress-management and service initiatives.
Read More