Ayurveda
Search results
Sri Sri Ayurveda centers are spread across the globe. The main headquarters are located across Bangalore, India; Montreal, Canada; and Bad Antogast/Oppenau, Germany. Centers are also established in London, Hamburg and Taraska, Poland. Indian headquarters: ...

Treatment in Ayurveda can grossly be divided into Shodhana and Shamana i.e. purificatory and palliative therapy respectively. The shodhana therapy includes procedures that eradicate the vitiated humors from the body. eg.Vamana (Emesis), Virechana (Purgati ...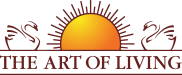 Founded in 1981 by Sri Sri Ravi Shankar,The Art of Living is an educational and humanitarian movement engaged in stress-management and service initiatives.
Read More