Festival
Search results
Navaratri means "nine nights" and also "new night". Creation happens in the darkness, in the womb of the mother and underneath the soil. Nine months in the womb are like nine long nights where the spirit takes human form. Night provide ...

Pujas & Homas with Sri Sri Navratri Celebrations Dive Within Serene Environment Satsang Navratri Celebrations 2014- Celebrating Global Peace & Harmony Dates: 24th Sept- 3rd Oct 2014 'Nava' means 'nine' and 'ratri' is made up of 'ra' which also mea ...

Language English What the Sacred Mayan texts really say December 21, 2012 is a much-debated date: Is it the beginning of the end or a new beginning? In this documentary, find out what the ancient Maya believed in.  In 2012: The Beginning, we travel the wo ...

Here you will find many questions answered. Please go through all questions carefully, if there are any further queries or your question cannot be found, please email courses@vvmvp.org ARRIVAL QUERIES POOJAS & HOMAS PROGRAM AND PAYMENT QUERIES ASHRAM ...

  2nd July, 20.45- 21.00, Olympiastadion Berlin The World Culture Festival in Berlin will host a colorful concert with over 2,000 guitarists from every corner of the world gathering together. Music transcends cultural borders and political boundaries. In ...

This Christmas eve saw a unique celebration – one that had youth coming together to commit themselves towards social development. Thousands of youth gathered for an evening of music and meditation, and lit candles of peace: Art of Living's youth organizat ...

  Let's celebrate a pollution free & environment friendly Diwali with Sweets & Smiles. Share your Experience with us! Share the way you are celebrating Diwali along with photos on webteam.india@artofliving.org. The Best experiences will be pu ...

Muskaraee Meri Mumbai Sri Sri's visits Mumbai from Jan 13th – 15th January 2011 Sri Sri Ravi Shankar visits Mumbai, the city that never sleeps, the city that's always on the move and moves on no matter what it faces… they say an average Mumbaikar sleeps f ...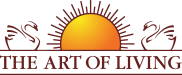 Founded in 1981 by Sri Sri Ravi Shankar,The Art of Living is an educational and humanitarian movement engaged in stress-management and service initiatives.
Read More