Question & Answers with Sri Sri Ravi Shankar

Q: Gurudev, How do you define success in life?

Sri Sri Ravi Shankar:
Only in moments of true confidence do you recognize true success.
Q: Gurudev, My heartiest gratitude to you. Who are you Gurudev?


Sri Sri Ravi Shankar:
First, you know yourself. Why are youputting your effort in knowing me? You don't know who you are. First, know thathow many times have you come in this world? When you know yourself, it will bevery easy to know me.
Q: Gurudev, Guruji, in the Gita, Lord Krishna has said that people who remember him and serve him are more close to him. On the other hand, we say that God loves everyone equally. Please explain.


Sri Sri Ravi Shankar:
Yes, Krishna gives a long list of those who are very close to him. It is a long list. The 12th chapter of the gita is full of it. He says, the one who has no dislike for anybody, one who is compassionate and friendly with everyone, one who does not have extreme attachment, one who does not have ego, those who are equanimous in all situations – are all close to me. Don't you also express whatever you like? Your liking something does not mean you don't like anything else.
Sometimes Krishna also says this to create confusion. His work is to create confusion only. So when Arjuna was completely shaken by confusion in his mind, he asked Krishna to tell him one single thing(to follow). Then Krishna says –"All this is one. Even if I say different things, it is all one".
Q: Gurudev, How do you forgive someone who has hurt you deep yet shows no guilt or regret?
Sri Sri Ravi Shankar:
I want to tell you that most of the questions have been answered in the books – Celebrating Silence or Celebrating Love.
Q: Gurudev, What is the purpose of life? Is it to serve?
Sri Sri Ravi Shankar:
The one who knows the purpose of life would not tell you. Someone who tells you the purpose of life doesn't know it. This question is like a vehicle that moves us forward. It is something we should ask ourselves many times. It clears the path, the cobwebs in life. Don't be in a hurry to answer this question.
The source of the English word "service" is "seva," i.e to be like him, nature, God. Service is when someone does everything without expecting something back. It is our very nature and basic instinct to serve. When your mind is stress-free, calm, collected, happy, what you do is service.
Q: Gurudev, There are some blind faiths like not doing certain things on Tuesday or Thursday, or not crossing the path when a cat passes by. Do these carry any truth in them?
Sri Sri Ravi Shankar:
Nothing in all this according to me.
Q: Gurudev,
How is our life a holy scripture?
Sri Sri Ravi Shankar:
All scriptures connect you with the Universal Spirit. The scriptures give you comfort, like an air conditioner (AC). The combination of knowledge and meditation is AC for the mind - Absolute Comfort.
Q: Gurudev, How does television affect our minds? When I watch movies why do I feel that the Divine is at a distance, away from me? When I do sadhana, satsang and seva I feel connected. Why is there so much of a change of a feeling?


Sri Sri Ravi Shankar:
Never mind. You watch television but don't watch too much. It has a strain on the brain. It's very tiring. Anything too much is tiring.
Q: Gurudev, Is there such a thing as absolute truth?
Sri Sri Ravi Shankar:
Adi Shankaracharya said that the definition of truth is that which is untouched by time. It is that which stays the same yesterday, today and tomorrow. So going by this definition, body and mind are not the truth. Truth is the substratum of creation. There is something at the core of our being that is not changing and that is the absolute truth. That's why even when you become old, you don't feel you have become old. Somewhere we know that something in us will not die at all.
Q: Gurudev, If the courses and techniques are for the benefit of humanity, why is it so expensive?
Sri Sri Ravi Shankar:
It is very minimal. It is not much expensive. There are expenses involved in renting a place for so many days, a teacher to come. We hardly save 10 to 15 percent on course. Sometimes it is little higher. It goes to a very good cause of charity. Of course, we teach free of cost in prisons, refugee camps and in villages where people can't afford. If anybody thinks that they can't afford, you simply talk to the teacher. They will take you in and accommodate you.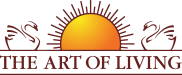 Founded in 1981 by Sri Sri Ravi Shankar,The Art of Living is an educational and humanitarian movement engaged in stress-management and service initiatives.
Read More